Pirate Gold Tooth
Product # FO57959
There are no reviews for this product yet.
Product Includes:
Gold Pirate Tooth w/Skull Emblem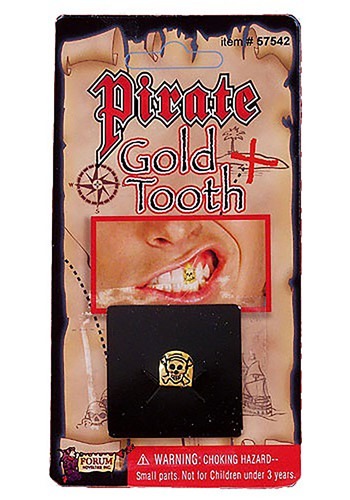 Product Description
X always marks the spot. In your case, no will think your buried treasure is resting on your teeth. Smart move Mister Pirate Man. And don't forget you can always create a reputation as the most fearsome pirate on the seven seas with this Pirate Gold Tooth.
Gold colored tooth

Skull and crossbones etched into it

Slides over your tooth