Face Pirate Makeup
Product # RU18221
There are no reviews for this product yet.
Product Includes:
Pirate Makeup - Red, Black, and White

Makeup Applicator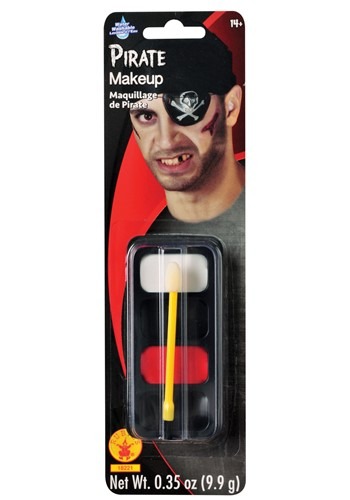 Product Description
Yo, ho, yo, ho a pirate's life for me. Arrrrugh sail the seven seas in style with a package of Face Pirate Makeup. Yer'll look like a bloodthirsty buccaneer, capable of the most gruesome acts.
Palette of makeup (white, red, black)

Makeup applicator