Women's Costumes
Women's Halloween Costume Ideas
Ideas, Tips & Tricks
With all of the available options for women's costumes, sometimes it's hard to know where to begin when it comes to choosing the right look for you. What character should you be? How revealing do you want to go? What are some popular costumes that can be worn year after year? We know costumes and we'd love to help you answer these questions so that you pick something that's exactly right. Check out our range of coverage options as well as our most popular, exclusive costumes. And if you still can't decide, we'd be happy to help you personally with our live chat feature!
Full Coverage to Sexy Women's Costumes Variations
Take the idea that you have to show lots of skin to look stunning and throw it out! Looking great begins with picking the costume that you'll be comfortable and confident in. With many of our women's costumes, you can pick from a variety of styles and coverage options so there's no need to be more revealing than you want to. And as you can see, there are lots of attractive options to choose from!
Full Coverage Flapper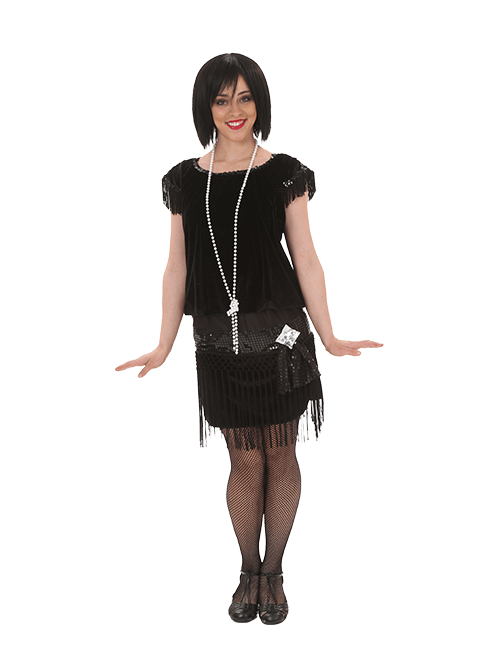 Keep your look classy with a full coverage costume. You can still be fashion-forward without showing a lot of skin and this flapper costume proves it. The dress is a little longer than most because of the dangling fringe hanging from the bottom of the hem. This costume also has short sleeves as opposed to a tank top or a spaghetti-strap cut.
Some Coverage Flapper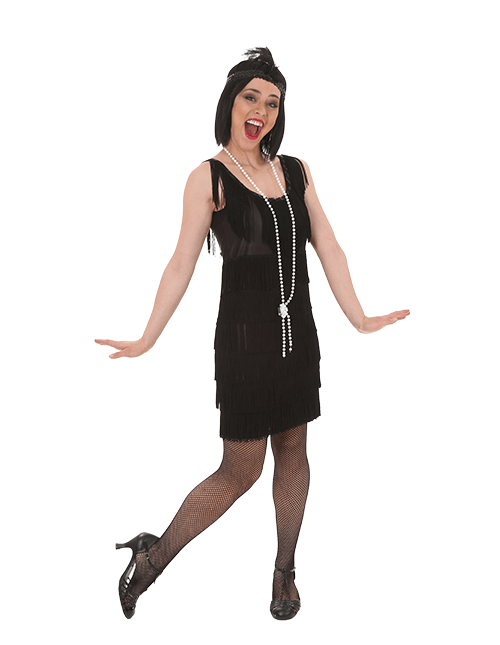 Are you in the market for an outfit that isn't too skimpy but also not something that would hang in your grandmother's closet? Well, look no further! This outfit has just the right amount of coverage so you can feel comfortable and confident while you party the night away. This costume features a tank top and a modest scoop neckline.
Sexy Flapper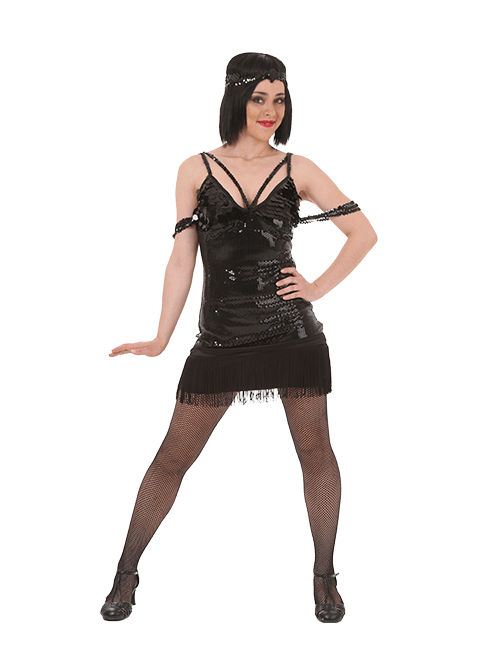 This dress shows just the right amount of skin without going overboard. The hem of the dress is shorter than most, stopping mid-thigh. The intricate neckline is showstopping. This spaghetti-style top has strappy sequin accents which help to create a modern look. The straps dip toward the bodice, while some straps hang down by the arms.
Full Coverage Pirate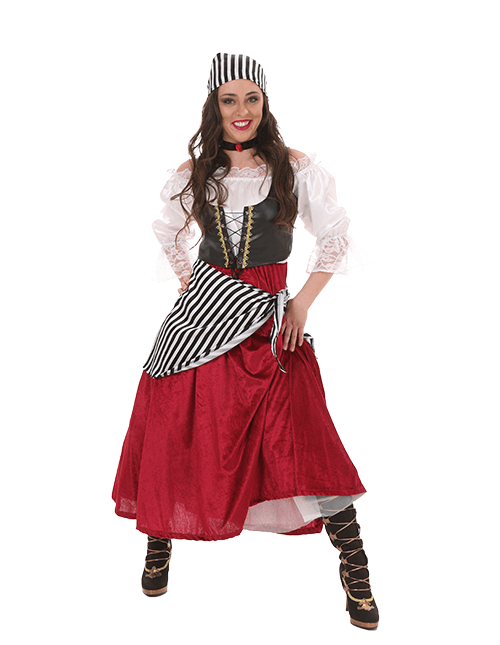 The seas are wet and windy so you must dress accordingly before you set sail! This full coverage pirate costume is comprised of a floor-length skirt, a three-quarter sleeve top, and a corset. The flattering part of this costume is the off-the shoulder three-quarter top. There is white lace adorning the neckline and the ends of the sleeves.
Some Coverage Pirate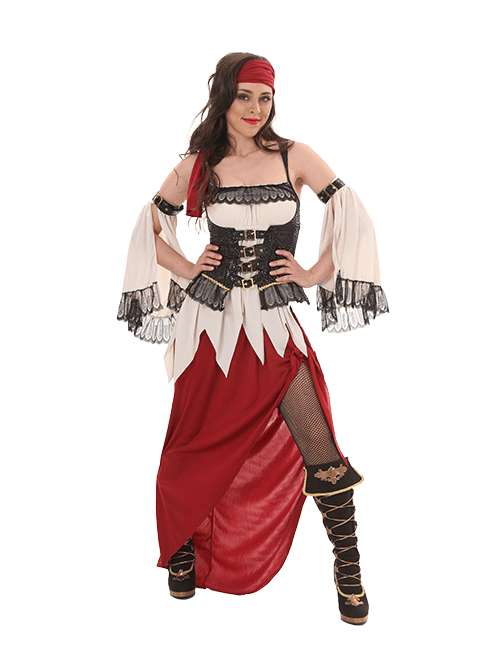 Step off the pirate ship feeling like a treasure chest in this costume! This ensemble features a tank top style neckline which exposes the shoulders. Another key feature of this costume is the thigh-high leg slit. You'll love exposing a little bit of your fishnet-covered leg while also showing off your killer pirate boots. You'll also love the buckle accents!
Sexy Pirate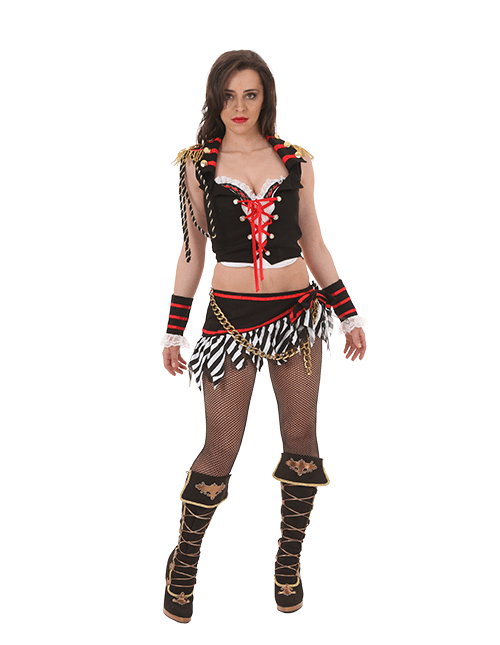 This pirate costume pulls out all the stops to guarantee that all eyes will be on you. The sweetheart neckline is low-cut, while still being complimentary on many different body types. This costume bares a couple inches of midriff so you'll love showing off your toned tummy. The asymmetrical tattered skirt is short but also very fun to wear!
Full Coverage Red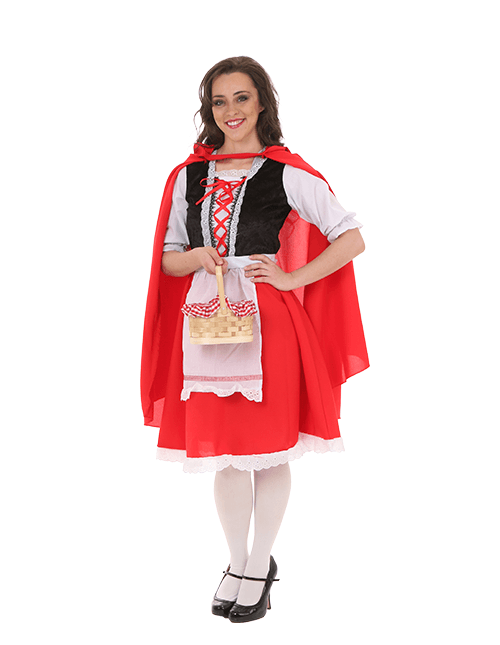 You'll go off to grandma's house looking very proper! This dress's hemline stops at the knee so you won't be showing off too much leg. The top's sleeves reach above the elbow and the neckline offers 100% full coverage. It's a layered look making it appear that you're wearing two different tops.
Some Coverage Red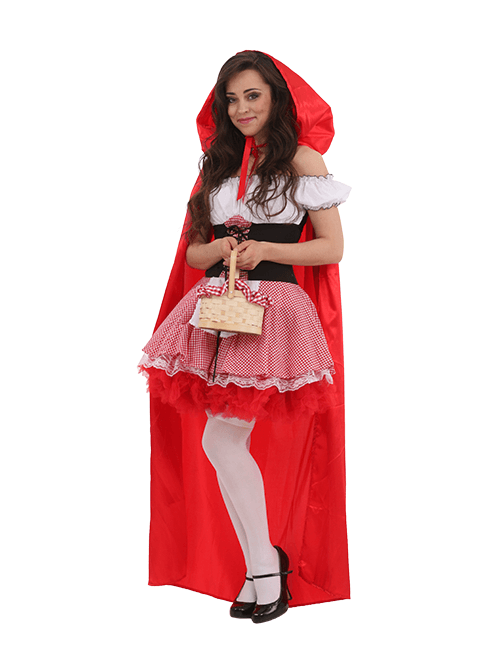 You'll love wearing this off-the-shoulder style top! It also features hanging white puffy sleeves so it's a fashion forward look. The skirt stops mid-thigh but you'll want to wear a petticoat underneath to achieve that flouncy look. The long hooded cape adds a stylish touch!
Sexy Red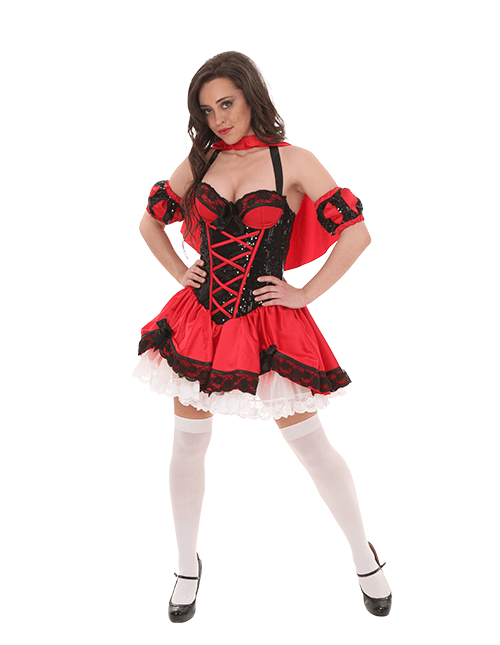 You'll feel sultry in this number! The halter top functions as a corset so you'll get that extra boost while also exposing your arms. The hemline on this dress is daring! It stops at your thigh so you'll be showing off a lot of leg. Wearing a petticoat underneath will create a va-va-voom silhouette!
Popular Exclusive Halloween Costumes for Women
We offer an extensive line of exclusive women's costumes that meet our own higher standards for quality while giving you lots and lots of options. If you want a costume that you can wear year after year it's important to pick one that's designed to last as well as to select a timeless look. Pictured are our five most popular Halloween costumes for women.
A League of Their Own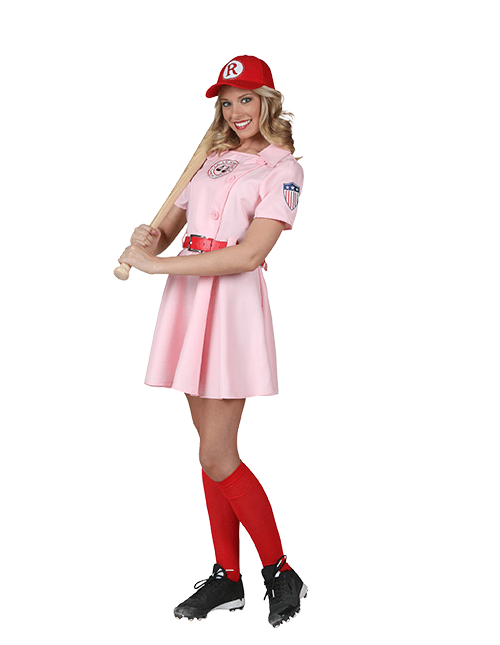 You'll knock it out of the park in this A League of Their Own costume! You'll love dressing in a vintage look from a classic movie that empowers women. You'll look sporty and sophisticated as a Rockford Peach, plus you'll have a look that you can't find anywhere else!
Deluxe Alice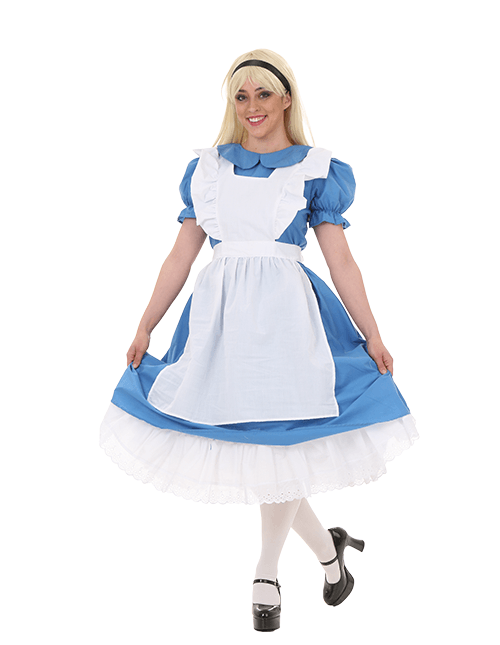 You'll love looking like a true storybook character in a costume that only we sell. This costume comes with the signature blue dress and a crisp white apron. No one will need to guess what you're dressed as because you'll look like you just traveled back from Wonderland!
Deluxe Witch Costume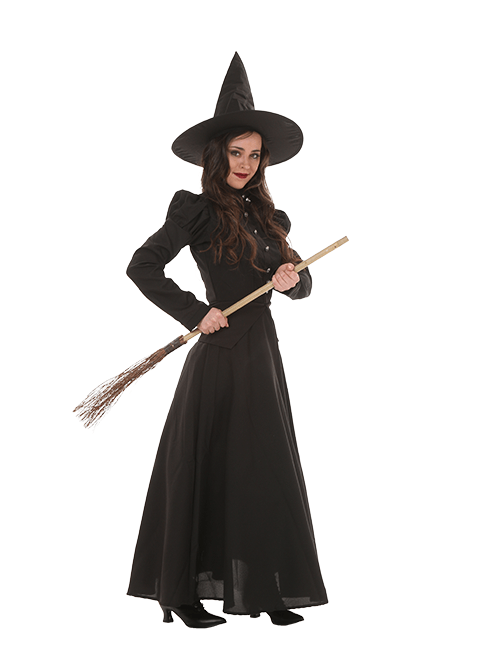 You'll feel the urge to take flight on a broom when you wear our Deluxe Witch costume. Looking wicked will be easy when you're dressed in black from head to toe. The pointy hat and puffy sleeves make for a delightfully villainous combination.
Kansas Girl Dress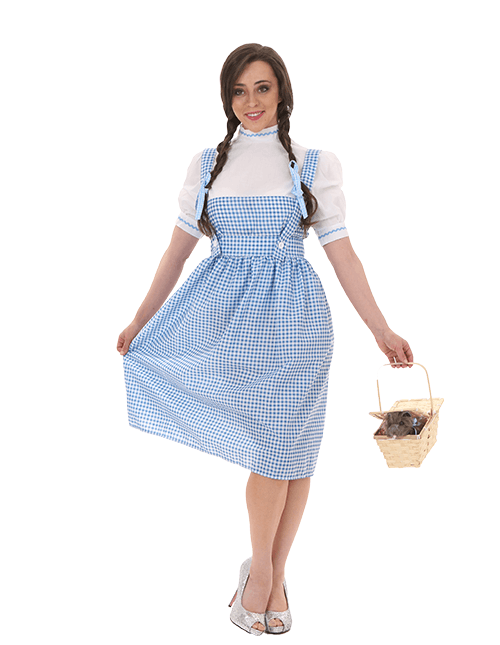 You won't be able to find this gorgeous gingham dress anywhere else, so you better pick it up especially if you're making a trip to see a very important wizard. You'll love wearing this full coverage costume to parties year after year because it never goes out of style!
Grease Pink Ladies Jacket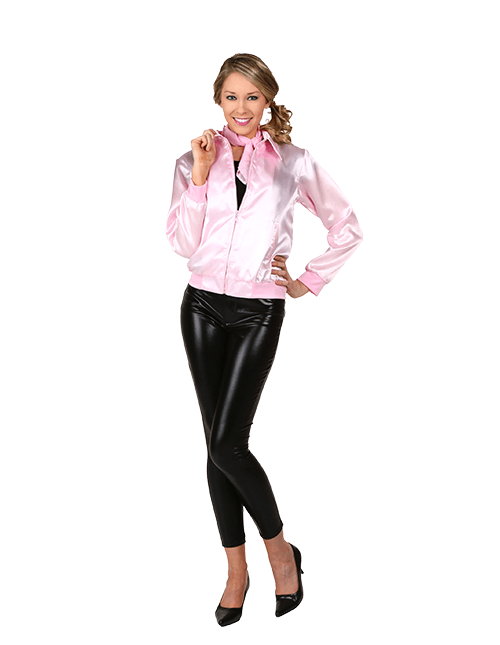 Winning 1st place in the costume contest with this Pink Ladies jacket will be as easy as winning Danny Zuko's heart! The satin jacket looks like it comes straight out of the movie Grease, so it's perfect if you want an authentic look. Think about all the fun you'll have singing "You're the One that I Want" while looking exactly like Sandy!