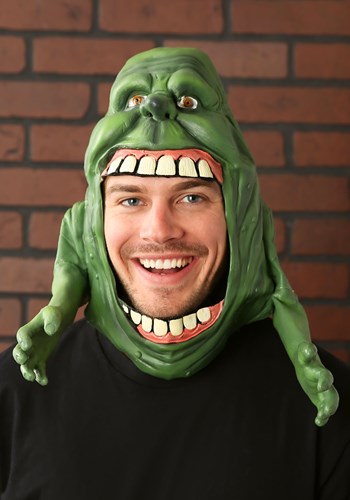 Why get slimed when you can become the original Slimer? The Slimer headpiece is a full mask of your favorite Ghostbusters character! Made from a molded vinyl material, the green mask features all of Slimer's details, like cartoonish eyes, as well as big teeth and gums for gobbling food. A pair of squishy arms are attached to the sides of the mask for added detail. The large opening at the mouth even lets you see and breath with comfort and ease! You'll be ready to find Venkman for round 2 of slime time after you transform into everyone's favorite ectoplasmic based being.
Slimer Headpiece
Product # RU49988
There are no reviews for this item.
Be the first to write a review!