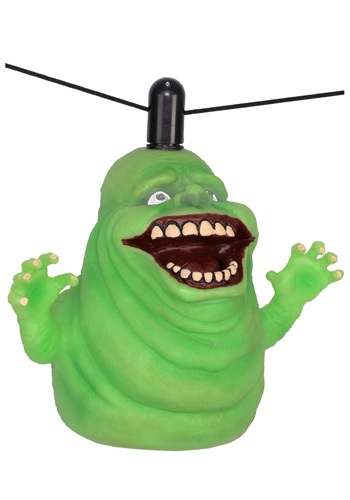 This Slimer decoration glows in the dark, has light up eyes and plays Ghostbusters movie music when activated by its sensor. It travels along an attached cord to give the appearance of 'floating' in the air. If you 'ain't afraid of no ghost' then get this Slimer decoration!
Ghostbusters Floating Slimer
Product # MDM36962
There are no reviews for this item.
Be the first to write a review!