Chiffon Bat Wings
Product Measurements:
Measured In: Inches

|

Centimeters
Measurements will be available within 24 – 48 hours of the product arriving.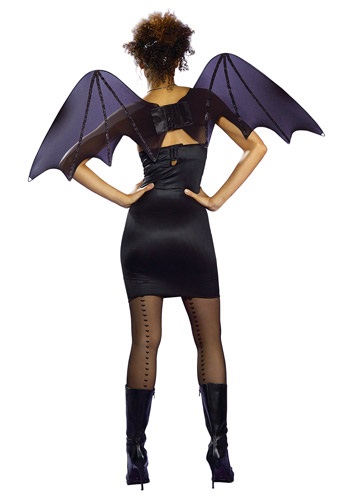 Product Description
Bats get such a bad rep. Did you know that in North America, less than 10 people in the last 50 years have contracted rabies from bats? You'll definitely help give bats a new image with these Chiffon Bat Wings.
Black chiffon wigs w/ three rows of black glitter

Wings feature jagged, bat-like edges

Secure w/ two elastic black straps

Approximately 25" long
Product Reviews For:
Chiffon Bat Wings
1

Review