Toddler Girl Costumes
Toddler girls are fun, feisty, and fantastic, and toddler girls' costumes should reflect that. Whether your little one fantasizes about falling down a rabbit hole or she's destined to cook up a 12-course tasting menu, we have costumes to inspire your little lady's wildest dreams! It's not all pink and tutus, here—we have carefully curated a collection of girls' toddler costumes that are just as dynamic and daring as the gals themselves.
Toddler Alice Costume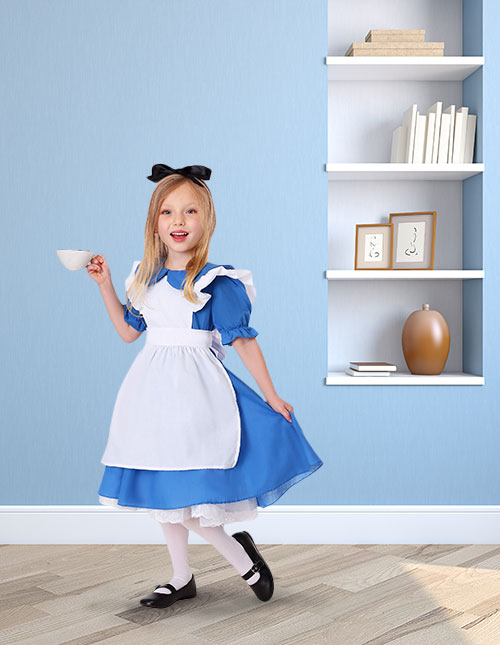 Your girl is already a little explorer! She's always racing to the end of the street, peeking over the fence, and tromping off into he woods, in search of big adventure! She probably seems like the type to follow a rabbit down a hole and into a new world—but we'll hope for your sake that her adventures take a more mellow tone for now. This Deluxe Toddler Alice Costume will spark her imagination and help her feel like the belle of the tea party!
Toddler Pirate Costume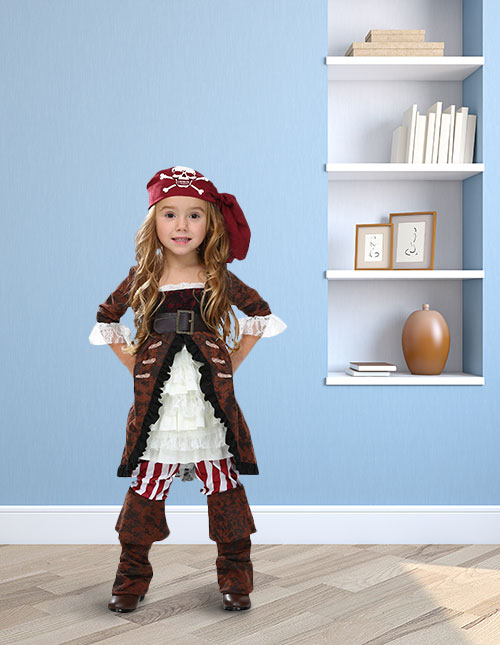 You're probably not quite ready to fill her rations and watch her set sail upon the seven seas. No, your baby girl is destined to be a landlubber…at least for a few more years! In the meantime, this Toddler Brown Coat Pirate Costume can help her feel like she's searching for hidden treasure, even if only in the backyard. With its cool brown pirate coat, matching boot toppers, and a jolly roger headscarf, this fierce costume is ready for your little swashbuckler!
Toddler Doctor Costume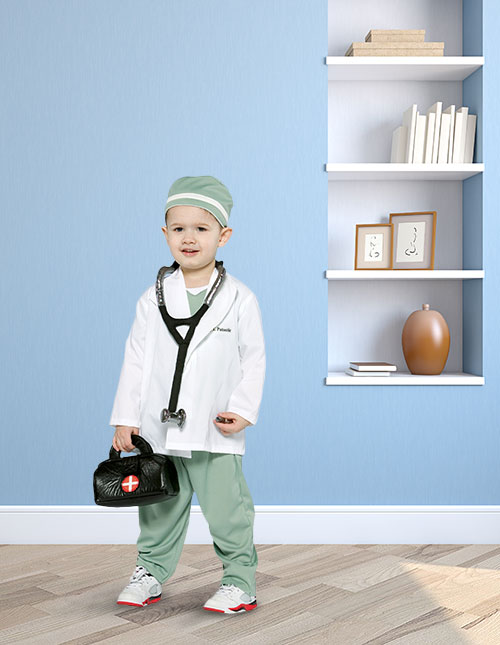 If your girl shows a penchant for helping people, she may just be headed to med school—in a few years' time, that is. You must be proud. Of course, it doesn't hurt that your child looks absolutely adorable in this Kid's Doctor Costume, now does it? Imagine seeing this little doc sidle up to your porch, ring your door bell, and say, "Trick-or-treat. It's an emergency! I've got low blood sugar and need candy, STAT!" Pretty cute, right?
Toddler Chef Costume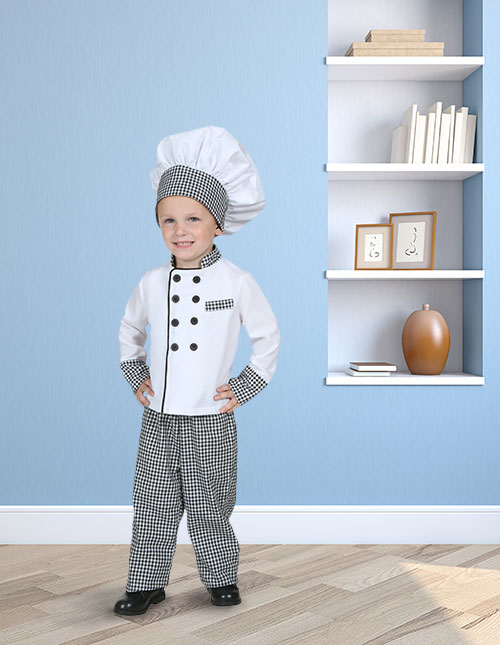 While some tots love their cartoons, your kid is addicted to cooking shows! Some of her first words were "truffle" and "whisk" and she already knows how to fry a perfect egg. That's more than we can say for some teenagers! This Toddler Chef Costume will have her boiling over with the bubbly anticipation of getting to wear the tall toque hat and classic black-and-white gingham print. Get ready to respond to everything with "Yes, Chef!"