Star Wars Rogue One Costumes
---
Filter Star Wars Rogue One Costumes by:
---
Main Content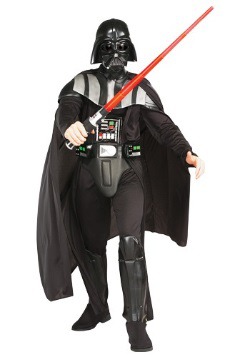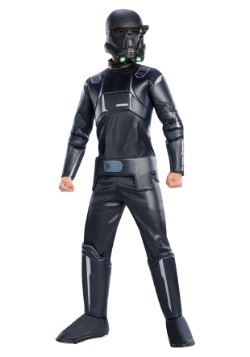 ---
Rogue One: A Star Wars Story might be the first stand alone anthology film from the saga, but it has enough action to make fans forget all about Luke Skywalker and Han Solo. With the fast paced action taking place in bewtween the prequel trilogy and Star Wars: A New Hope, it is setting the stage for a new generation of fans to enjoy brand new stories from a galaxy far, far away. And if that's the kind of action you're all about, we're sure that's why your here. Because we have all of the authentic costumes that will let you bring the action straight from the screen to your Halloween party!
If you think you have the tenacity to match Felicity Jones, then you should definitley suit up in our Jyn Erso costume for women! We also have it in girl's sizes, so any little one can take on the action like their favorite hero. If you're more of the droid type, our K-2SO costume will transform anyone into the tall droid companion. And, of course, if the dark side calls to you, you can become a feared Shadow Trooper with one of our costumes for adults and kids.
These costumes are Disney and Star Wars officially licensed, and with sizes for children and adults, everyone's going to be able to get into the Rogue One action. Suit up to take on the evil plans of Darth Vader, and you might just be able to save the galaxy from a whole lot of trouble in the future! (We're guessing, somehow, ol' Darth is going to make it though!)