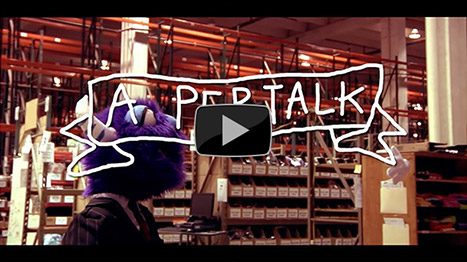 Our Company Culture
Life is better when you're just a little bit weird.
We like to think that working with HalloweenCostumes.com at one of its retail locations in Minnesota is just as fun and off-kilter as the product descriptions found on the site. As part of the Fun.com family of businesses, the HalloweenCostumes.com retail stores are known for the same nerdy, goofy fun found around the company headquarters. Whether it's talking about cosplay or helping a customer find the perfect costume for Halloween, our retail stores provide unique experiences that get people coming back for more.
Seasonal Retail
The following positions are accepting résumés for immediate hire.
Seasonal Store Manager
Fun.com, home of HalloweenCostumes.com, is going brick-and-mortar this fall! We are bringing our unique culture and incredible selection of products to the Twin Cities metro area to create the ultimate Halloween shopping experience via three seasonal retail locations in Eden Prairie, Edina, and Bloomington. Are you looking for management or human resources experience? Do you already have prior retail or customer service experience? Maybe you are just looking to hone your merchandising or local marketing chops in a fast-paced environment. If any of these apply to you, we want to meet you!
As the Store Manager, you'll be in charge of a crack team of retail operatives tasked with creating and maintaining an enjoyable retail experience while providing amazing customer service. The Store Manager will be involved with all facets of day-to-day store operations including store setup, merchandising, new hire paperwork, training and scheduling, providing exemplary customer service, acting as a liaison between the store and key Fun.com departments, and much more.
Wage depends on qualifications.
Essential Duties and Responsibilities
Work closely with HQ on any planogram and merchandising changes and delegate tasks to staff
Assist HQ in hiring sales associate for stores
Create weekly schedules for store, adhering to payroll requirements
Communicate with HQ any sales trends, customer requests, and merchandising ideas
Train and coach Sales Associates and Keyholders
Delegate projects and store assignments to staff on duty
Assist in POS, including ringing up sales, processing returns, and opening / closing procedures
Take direction from HQ and communicate news to staff
Provide exceptional customer service to every person that enters the store
Keep the store clean and organized, throughout the day and during store closing
Other duties assigned
Requirements and Skill Sets
Basic math and money-handling skills
Positive and upbeat attitude
Ability to multi-task in a busy environment
Experience in leadership
Previous retail management experience, including operations and merchandising
Open availability in the fall, must be able to work weekends
Organizational skills and attention to detail
Preferred Qualifications
*This position will begin late July/ early August and last through the first week of November. If you are interested in applying, please submit a resume and cover letter to apply@fun.com