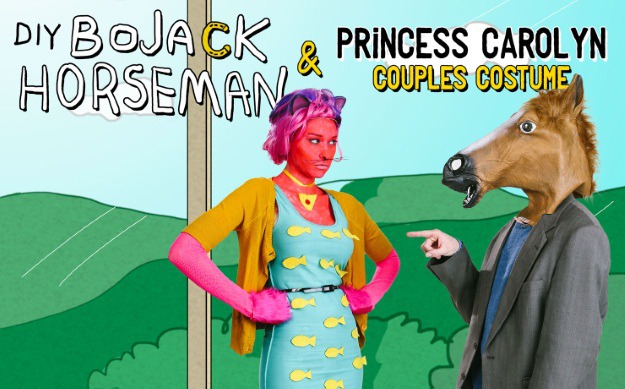 What came first, the creepy horse mask or BoJack Horseman? We like to think that's a theological question better reserved for the philosophers. After all, the talking horse has been a bit of a spirit animal in pop culture dating as far back as Mr. Ed and however many tons of peanut butter the poor beast chewed throughout his career. No matter the origins, or our strange fascination with talking horses, the Netflix original hit BoJack Horseman made an immediate impact on an adult-themed cartoon universe. Competing with other big names like Family Guy, Rick and Morty, or really anything else you'll find on Fox or Adult Swim, it's the kind of show that makes immediate sense on an entirely offbeat and sarcastic level.
For anyone unfamiliar with the show, we follow a washed-up, 90s sitcom dad through trial and tribulation as he struggles to find purpose in a world that outgrew the days of cheesy sweaters and soft piano themed "touching moments" wrapped nicely with a 30-minutes-solves-everything bow. (Think of the end of every Full House ever and you get the idea.) Slightly depressed, very foul-mouthed, entitled, and all around lost, you somehow still find a way to love poor old BoJack as he gropes his way through a world that outgrew him, and yet, that desperately hopes he lands back on his feet.
If you are a fan of the show, you just might be considering a BoJack Horseman couples costume this year. But being a human and all, the task may seem a bit daunting at first. Fear not, long-faced friend, this BoJack and Princess Carolyn couples costume guide will be sure to give you what you need.
DIY...