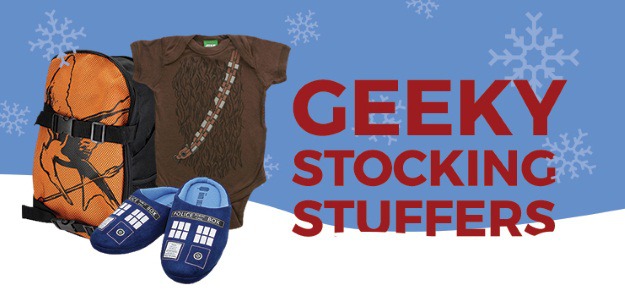 The holidays are such a magical time of year. Beautiful Christmas lights glistening, fresh winter snow, celebrations with friends and family, and traditions that date back for centuries. From decorating the tree to baking cookies just for the occasion, there are so many fun and festive ways to prepare for Santa's visit. Whether you made the nice list this year, or ended up on the naughty one, you'll undoubtedly have a wish list filled with gift ideas to request from the jolly man in the big red suit - and if you're anything like us, Star Wars, Minecraft, and Harry Potter items are right at the top! So, once you have your stockings hung by the chimney with care, we'll help make sure you have plenty of geeky gifts to stick inside! Here are 40+ stocking stuffers any neato nerd needs!
Disney Stocking Stuffers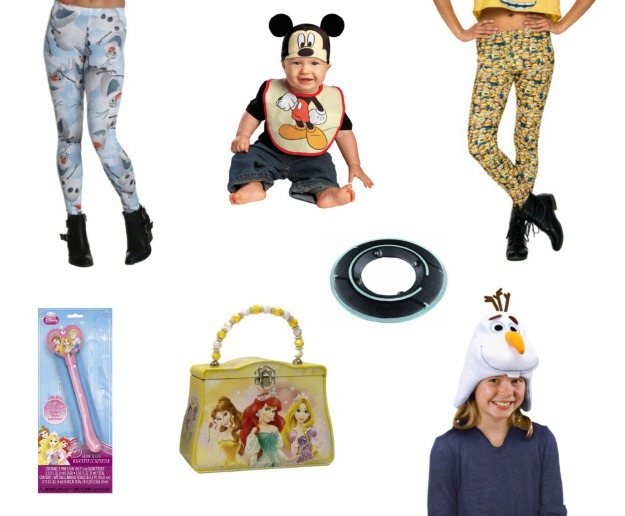 Princess Tin Purse
For the Disney fanatic on your list, a gift with their favorite character on it may lead to some girly screams or tackling hugs. If you want to be the cutest snowman on the block, this Olaf hat would be a great addition to your wish list. These Disney gifts are perfect for any child (or child at heart) this Christmas.
Minecraft Stocking Stuffers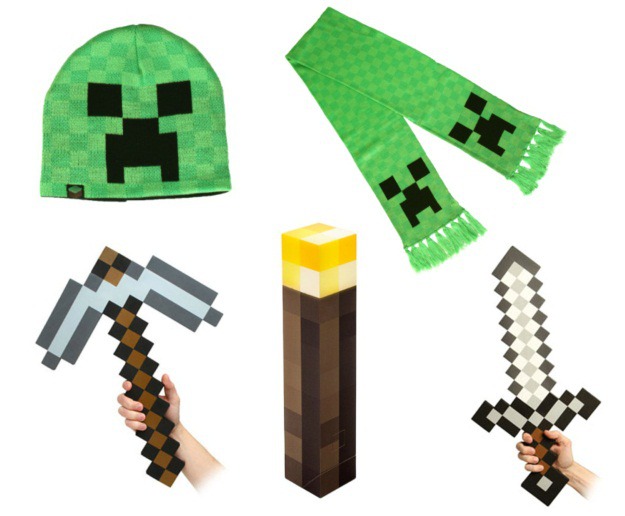 Minecraft Creeper Beanie Minecraft Creeper Scarf
Foam Pickaxe Light Up Torch Foam Sword
At Christmas time, you are more likely to destroy boxes than build them, but that doesn't mean Minecraft and Christmas can't play nice together! You can bring 2D pixels to 3D life with these 8-bit tools, or keep warm with a creeper hat and scarf. If you have been searching for a geeky Minecraft gift for Christmas, you can add these to you wish list!
Doctor Who Stocking Stuffers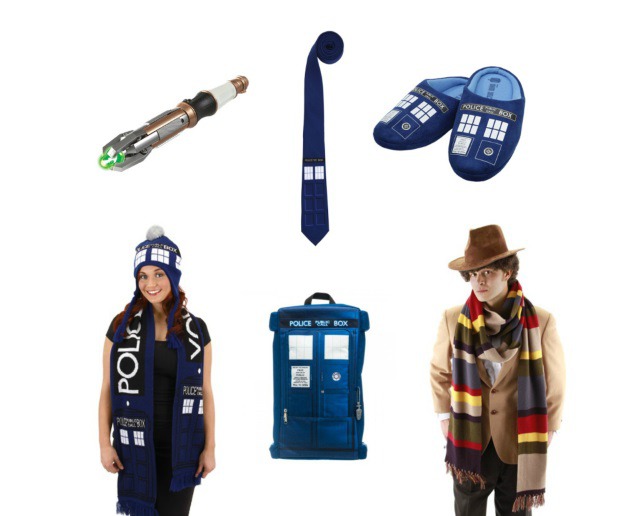 11th Doctor Sonic Screwdriver TARDIS Skinny Tie TARDIS Slippers
TARDIS Hat TARDIS Scarf TARDIS Knapsack Fourth Doctor Scarf
In a year where we talked continuously about time travel (thanks to Back to the Future II, of course) a Time and Relative Dimension in Space, better known as a TARDIS, is bound to be a popular gift idea for Whovians everywhere. Unfortunately these TARDIS gifts can't travel in space, but if you ask Santa he might make them travel right into your stocking...which is, of course, the next best thing!
Star Wars Stocking Stuffers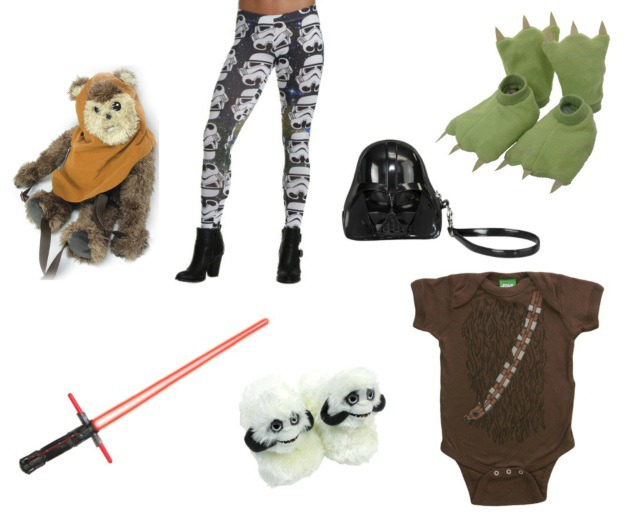 Kylo Ren Lightsaber Yoda Hands and Feet
As if we need another reason to love Star Wars, we have some of the cutest Star Wars stocking stuffers! Any of these gifts would be perfect for the holidays, but especially for December 2015, which marks the premiere of Star Wars: The Force Awakens. This film will introduce us to new characters, but that doesn't mean we should stop giving love to the old ones. A baby in a Chewbacca onesie? What's cuter than that? A mini Wookiee is just what we want for Christmas!
Superhero Stocking Stuffers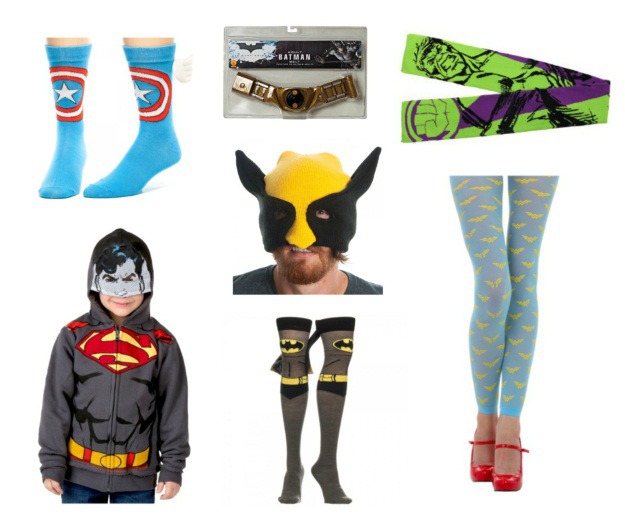 Captain America Socks Batman Belt
Every young superhero wannabe, and even the adults who refuse to grow out of that stage, still enjoy a superhero gift or two around the holidays. Captain America socks with wings, a Hulk scarf, or even a Superman hoodie, can easily transform your holiday from ordinary to extraordinary! You don't need to become a literal crimefighting vigilante, but hey, a little pretending never hurts.
Hunger Games Stocking Stuffers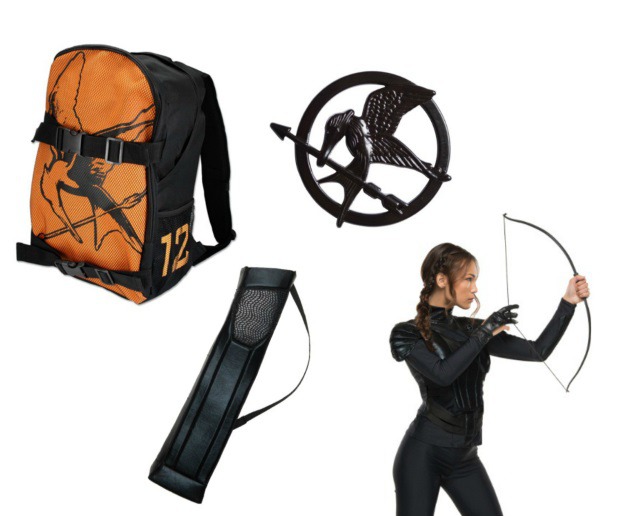 Katniss Quiver Katniss Protective Glove
With the final film release of the novel-based Hunger Games series, Katniss is as popular as ever. The epitome of female strength and independence has young women wanting to be just like her (aside from the fighting and constantly being on the brink of death). If you are prepared to volunteer as tribute this year, you can suit up with any of these awesome Katniss stocking stuffers!
Lord of the Rings Stocking Stuffers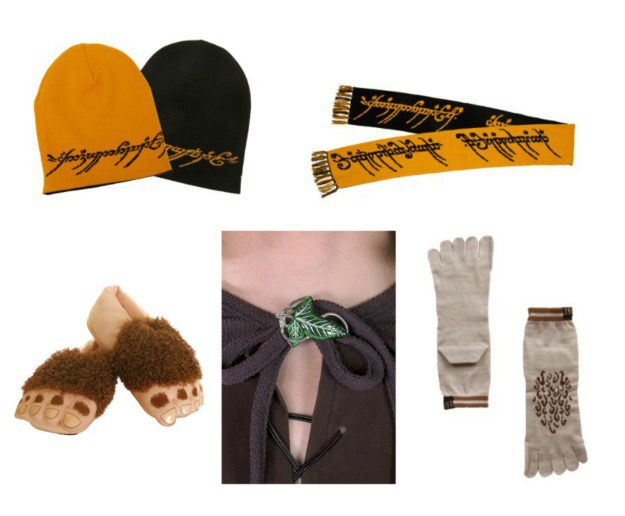 Chances are you won't be lucky enough to celebrate Christmas in Middle-earth, but that doesn't mean you can't dress up like a hobbit and roam planet Earth. With our halfling feet slippers you are well on your way to celebrating Christmas with your "relatives." These "One Ring" hat and scarves aren't guaranteed to bestow you with powers of invisibility, but both would make perfect gifts for the Lord of the Rings lovers in your life.
Harry Potter Stocking Stuffers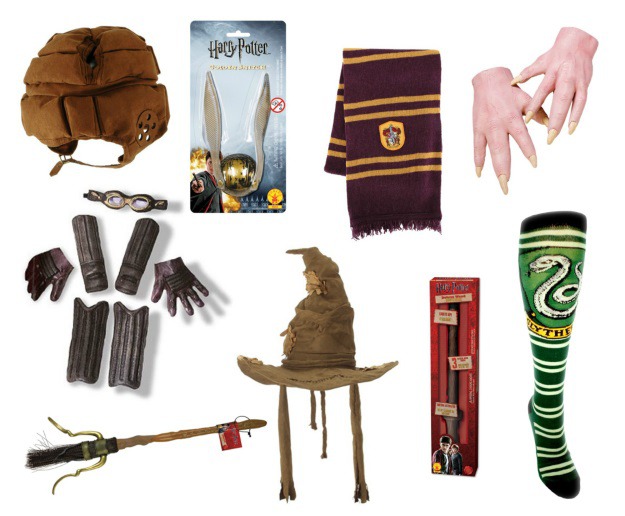 Quidditch Helmet Snitch Prop Gryffindor Scarf
Dobby Hands Quidditch Accessory Kit Broomstick
Sorting Hat Light-Up Magic Wand Slytherin Knee-High Socks
If you have been a long time Potterhead with a life goal of going to Hogwarts, these geeky gifts are a close second to that magical experience. There is no shame in starting up a game of Quidditch with a few friends, using the sorting hat to determine which house you belong to, or even practicing your magic with Harry's wand. (**Magic spells not included.)
If you don't want to wake up on Christmas morning to find only cookie crumbs, an empty glass of milk, and a stocking full of boring gifts, make sure to get a jump start on your wish list of geeky stocking stuffers! What other geeky gifts are on your list this year? Feel free to share in the comments below. Looking for even more ideas? Check out over 500 Christmas stocking stuffer ideas here!