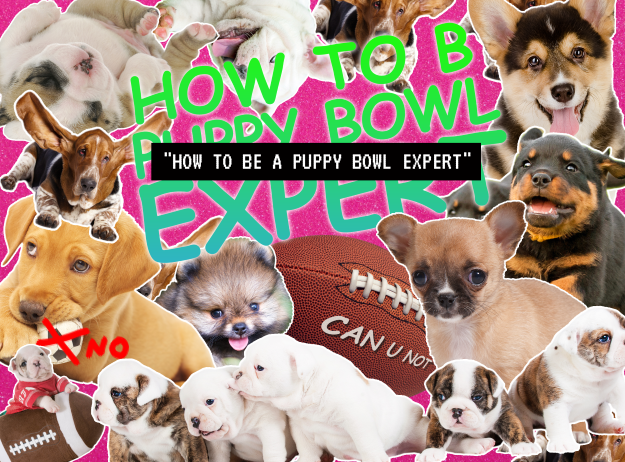 The raw athleticism. The rich history. The legacy of a nation's tradition passed on throughout the years. The biggest sporting event of the year is almost here. Puppy Bowl 2015 is knocking on our front door, but are you ready? Luckily, we have an entire team of people at HalloweenCostumes.com that jumped at the chance to learn all the ins-and-outs of Puppy Bowl history just so we could pass this knowledge on down to you. With our help, you, too, can be an expert this Puppy Bowl Sunday, February 1st.
Know Your Puppy Bowl History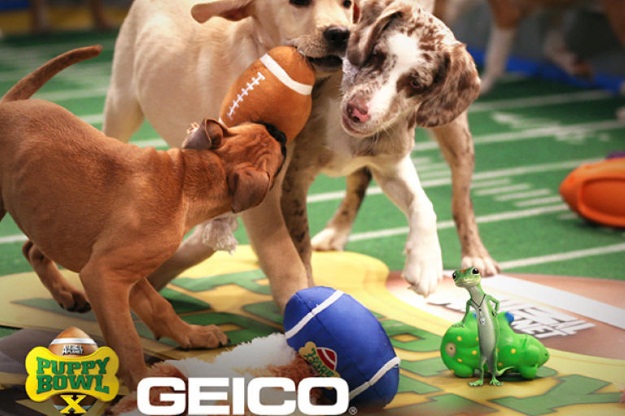 [source]
Fact 1: The very first Puppy Bowl aired in 2005 on Animal Planet. The TV special has been growing in viewership since its first year, with over 13.5 million pet-lovers tuning in during 2014's day-long broadcast.
Fact 2: 66 puppies were involved in the 2014 game! That's a lot of doggies to take a drink from the water bowl cams.
Fact 3: Speaking of cameras – at last year's event, there were ten full-size cameras on set, as well as five mini GoPros around the field, as not to miss a single bit of cuteness during the game.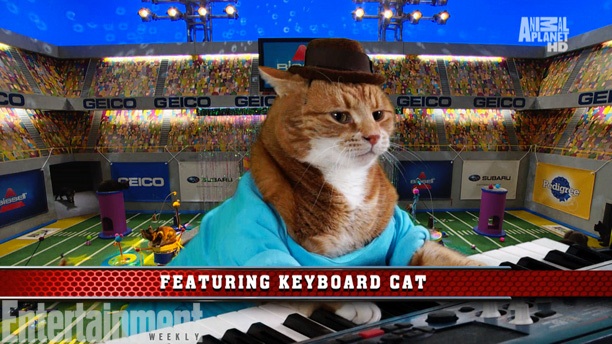 [source]
Fact 4: Feline cyber-celebrities that were featured in Puppy Bowl X in 2014 included Keyboard Cat and Lil Bub. Also there: penguin cheerleaders. Because, duh. (Rumors of a "Katty Furry" performance at this year's half-time show are flying around the internet as we type.)
Fact 5: Hallmark Channel and Nat Geo Wild were inspired by the Puppy Bowl's success and created both the Kitten Bowl and the Fish Bowl, respectively.
Know Your Puppy Bowl MVPs
Every year, a particularly prominent puppy is voted MVP. This dominant doggy is one that demonstrates a dedication to the game, a fervor for all things furry, and well … it's, like, soooooooo cuuuuute. Here are some pictures of the most recent Most Valuable Puppies. You know, for information's sake.

Loren (Puppy Bowl X) | Marta (Puppy Bowl IX) | Fumble (Puppy Bowl VIII)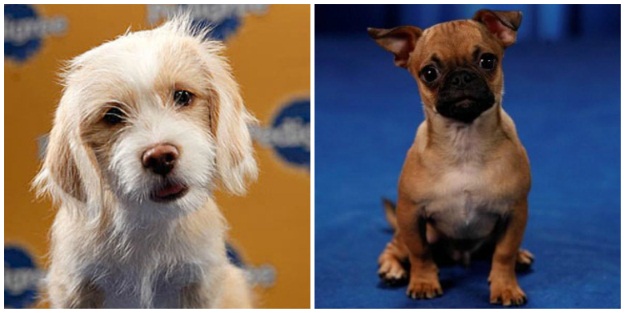 CB (Puppy Bowl VII) | Jake (Puppy Bowl VI)
Know Your Puppy Bowl Rules & Regulations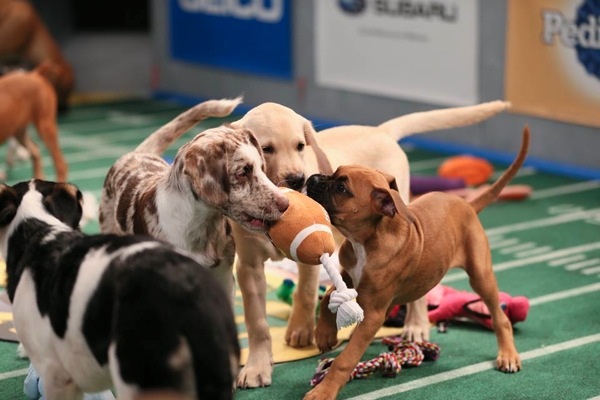 [source]
Yes, even though this is a made-up sporting event played exclusively by canines, there are rules! And rules have to be followed. Here are a few to remember – penalties, too! – so you can sound like a seasoned veteran of the Puppy Bowl lifestyle.
The dogs involved in the event are all actually puppies! The rule is that they have to be between 12 and 21 weeks old to play.
A touchdown is called whenever a puppy carries the stuffed football to the end zone.
There are mandatory timeouts for water. Gotta keep the puppies hydrated.
Penalties include: Unnecessary "Ruff"-ness, "Paws" Interference, "Rough" Sides, and "Dog"-Collar Tackle.
Other situations that may result in removal from the field: howling, illegal bathing, napping, and premature watering of the lawn. (You can guess what that last one means.)
Host Your Own 2015 Puppy Bowl
Now that you know the rules and the history of the cherished Puppy Bowl legacy, you'll be the ultimate font of knowledge at your get-together on game day. What if you want to host your own event, though? Easy! Here are a few doggy jerseys and other pet costumes for dogs that'll make your group of puppies look like they're ready to go pro.
Football Costumes for Dogs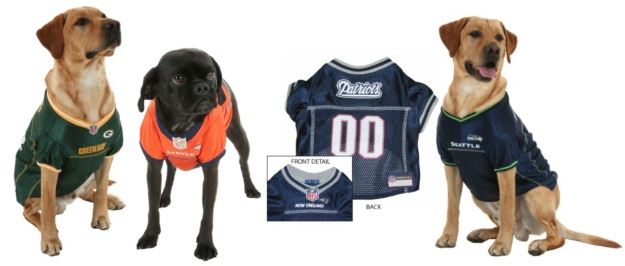 Patriots Dog Jersey Broncos Dog Jersey Seahawks Dog Jersey
Want more more more pet and dog costumes? Check out our full line-up!