Remember last year when we provided you with some awesome, free pumpkin carving patterns? We're doing it again! Today marks the 13th of the month so we have 13 FREE pop culture-themed patterns to share with you. This year's lineup won't disappoint since 2014 saw its fair share of memorable pop culture happenings. We've got a Guardians of the Galaxy pumpkin, a House Stark Game of Thrones pumpkin, and even a pumpkin that shows off Nicki's Minaj's famous booty! Whether you are looking for a simple pattern or are up for a bit of a challenge, we included patterns of varying difficulties so there's something for everyone.
Easy Patterns
New to carving? No problem! Here are a few simple patterns to get you started. If you're still a little intimidated, we've got a full set of instructions HERE. Click each pattern below to be taken to the free printable.
1. Captain America Logo
2014 was as big year for "Cap," after starring in a very successful new film, Captain America: The Winter Soldier.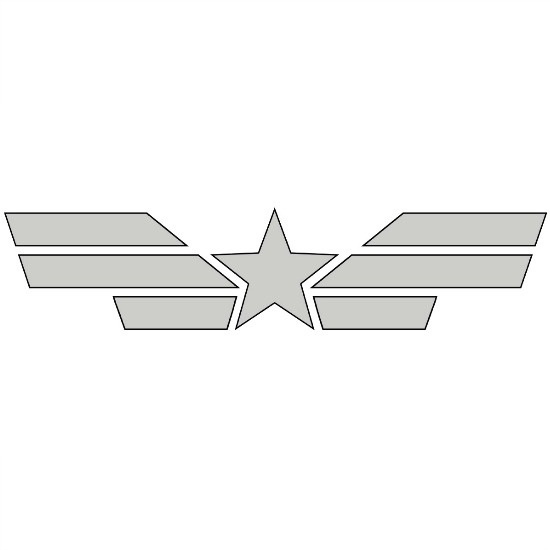 2. Frozen: Olaf
Elsa, Anna, and Olaf are the sweethearts of 2014! The unprecedented popularity of Frozen will make Olaf a hit this Halloween, both as a Halloween costume choice and as a pumpkin pattern.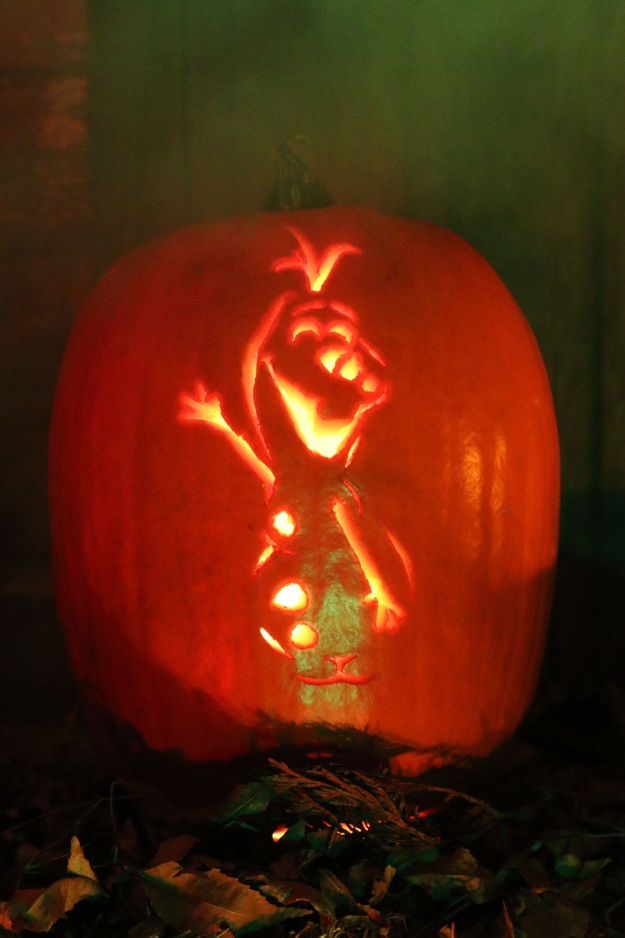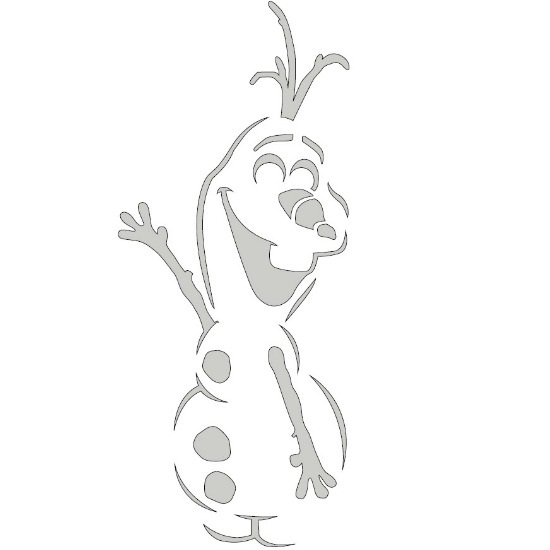 3. Destiny Logo
Destiny was only released last month, but it's already one of the year's most popular video games. This latest release from Bungie also has a very memorable logo that would look great as a jack-o'-lantern with a glowing light behind it!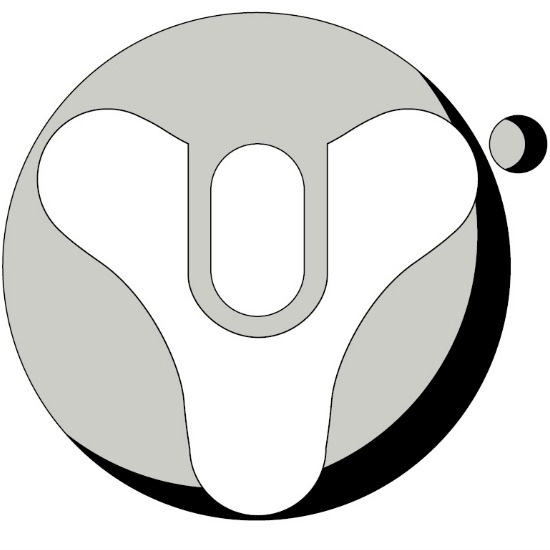 4. Teenage Mutant Ninja Turtles
Okay, we said there were 13, but we just couldn't RESIST so we made printables for each of the four turtles, bringing our total to 16. Sorry, not sorry! These guys deserve it since they had an awesome new movie this year.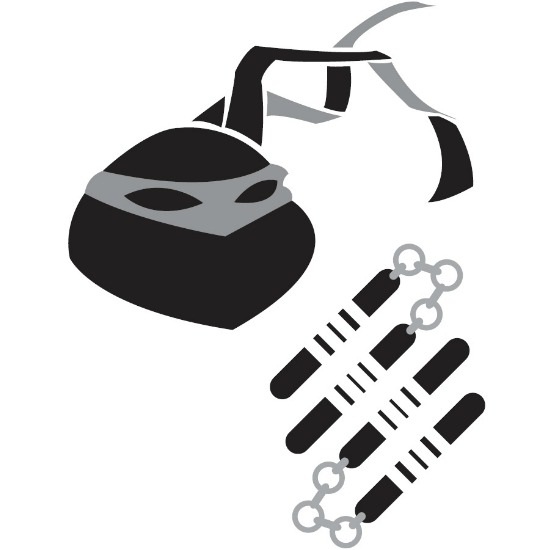 Intermediate Patterns
Looking for something more intricate? Try your hand at these. Having smaller tools on hand will be beneficial for this set of patterns, as most involve shading, in addition to the cut-out portions.
5. Maleficent
May we suggest illuminating this creepy pumpkin by placing a green light inside? Angelina Jolie was a very memorable and VERY evil Maleficent in this year's new movie, which makes her the perfect pattern choice.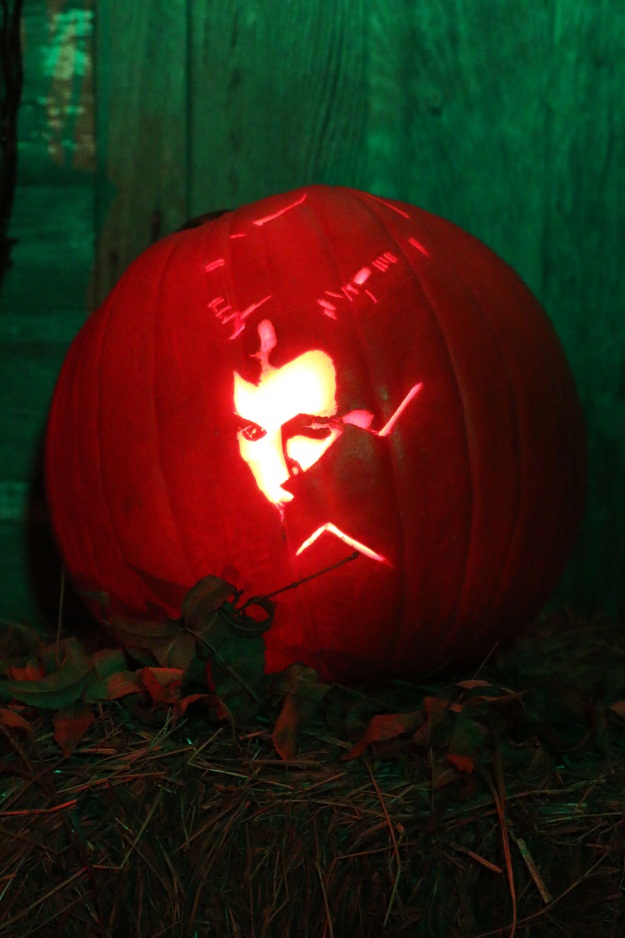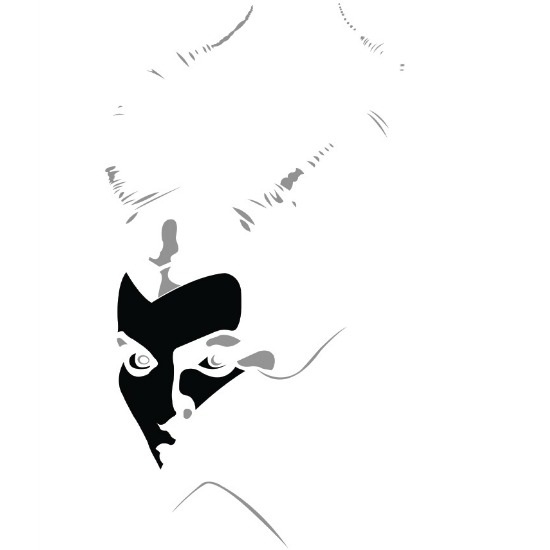 6. Luigi Death Stare
Mario Kart 8 was one of 2014's most celebrated game releases. With it came the awesome new "slow motion" feature, which perfectly highlighted Luigi's now signature death stare (the YouTube video showing "the stare" has over 6 million views). Now your PUMPKIN can give a death stare to any neighbors that dare hand out a toothbrush instead of candy.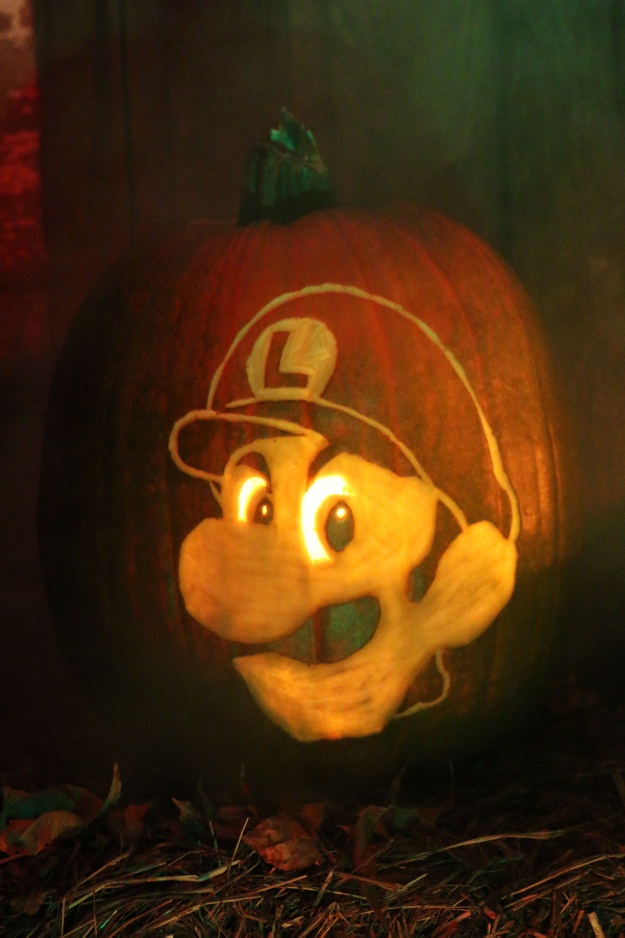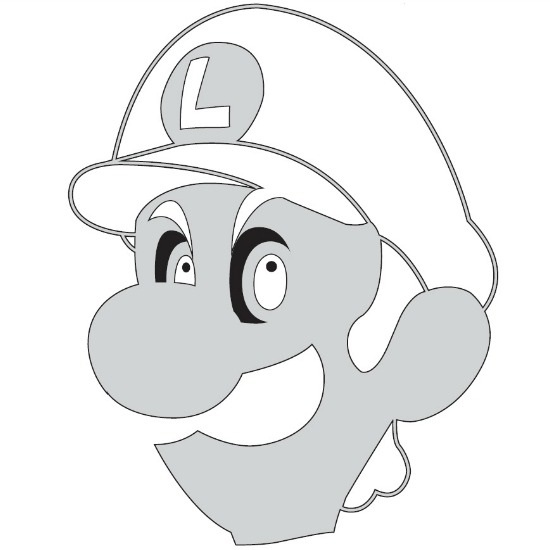 7. Ghostbusters Logo
2014 is the 30th anniversary of one of the best movies everrr, Ghostbusters. Krispy Kreme celebrated with Ghostbusters doughnuts, Legacy Recordings is celebrating by releasing the original soundtrack on a marshmallow scented record, and we're celebrating by offering this free pumpkin printable!
8. Big Bang Theory: Sheldon Cooper
According to TV Guide, The Big Bang Theory's most recent season was the most-watched series in all of television history! Honor this highly rated and highly hilarious show with a Sheldon Cooper Bazinga pumpkin.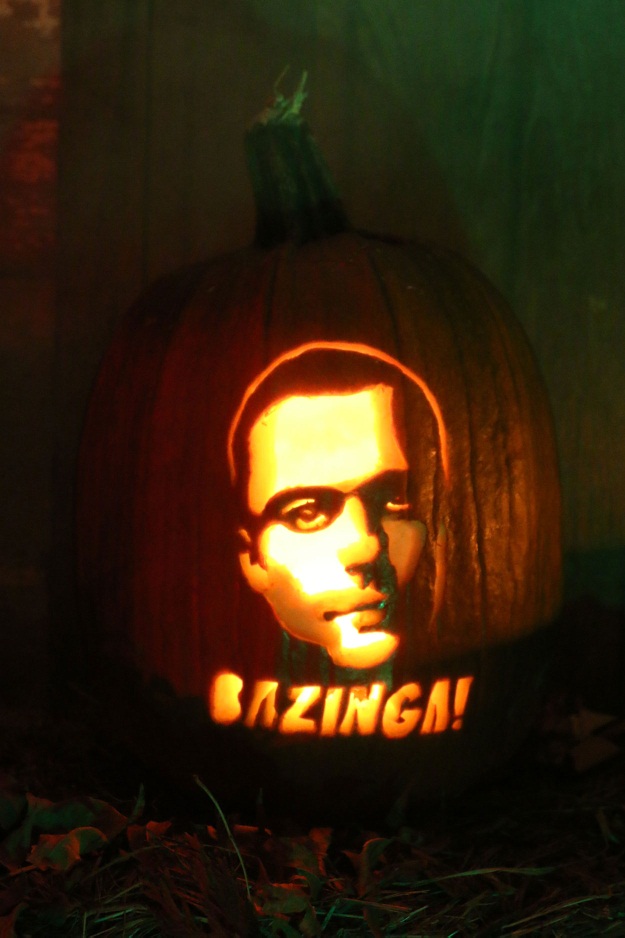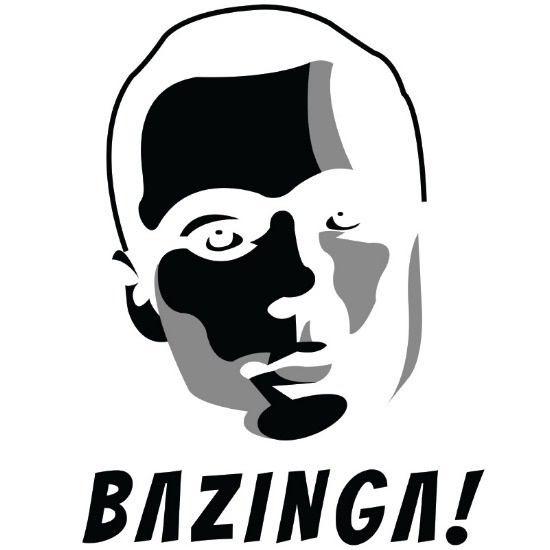 9. Nicki Minaj: Anaconda
Last year was the year of the twerk, but this year it's all about that BASS! Nicki Minaj has perhaps the most famous...bass...of all time. We picked a memorable still from her Anaconda music video for the voluptuous silhouette of this pumpkin pattern.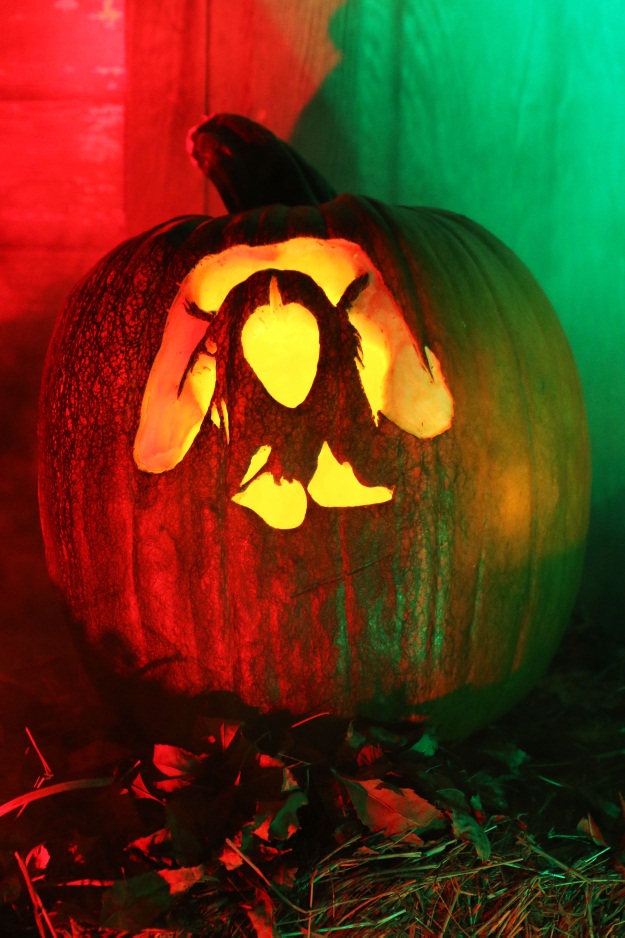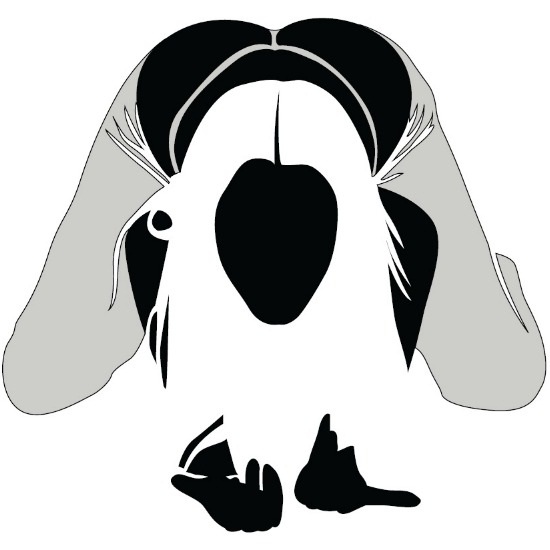 10. Game of Thrones: House Stark Sigil
It's already fall, which means people are aware that winter is coming. But if you want to give them a friendly reminder, use this Game of Thrones pumpkin stencil to carve this awesome House Stark Sigil pumpkin!
Challenging Patterns
For those of you that blew right by the easier patterns in hopes to find something super impressive, we're here to deliver! If looking at these fills you with sheer terror, take a deep breath (and maybe grab a hard cider.) We swear that all of these pumpkins were carved by the HalloweenCostumes.com team, and we are by no means carving experts. If detailed instructions on how to tackle these types of patterns are of interest, read up HERE.
11. Guardians of the Galaxy: Rocket and Groot
Like the cast of Frozen, America fell in love with the characters from Guardians of the Galaxy in 2014. One cute yet fearsome Rocket and Groot pumpkin? Check. One set of jealous neighbors? Double check.
12. The Texas Chainsaw Massacre: Leatherface
This year is the 40th anniversary of the Texas Chainsaw Massacre, one of the most famous horror movies of all time. Creep out trick-or-treaters young and old with this awesome Leatherface pattern.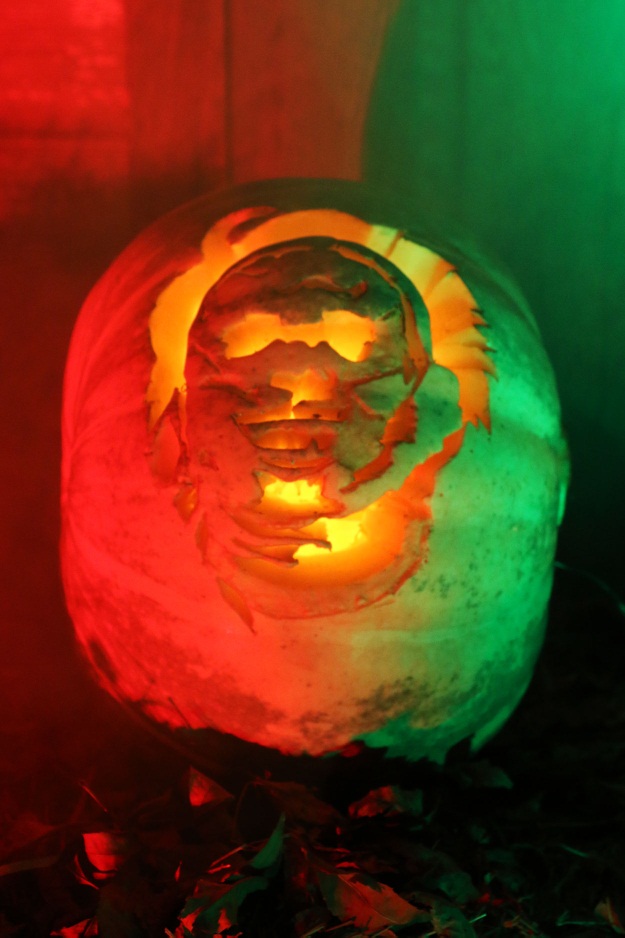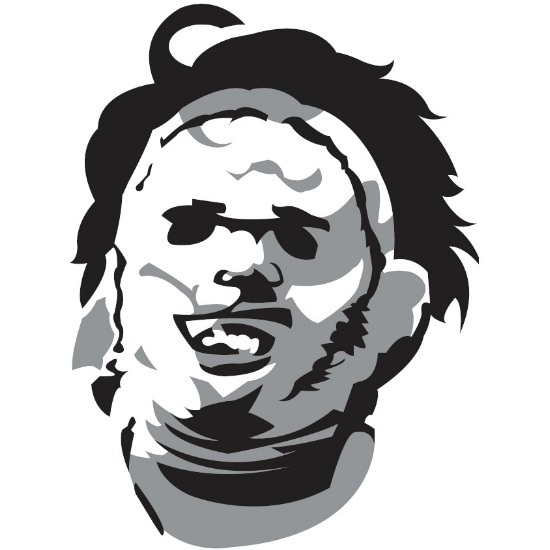 13. Doctor Who: Tardis
The doctor is IN! The 12th doctor that is. A new Doctor calls for a new pumpkin pattern, so give our Tardis pattern a try! The weirdest thing happened when we were carving, though - the inside of the pumpkin was bigger than the outside...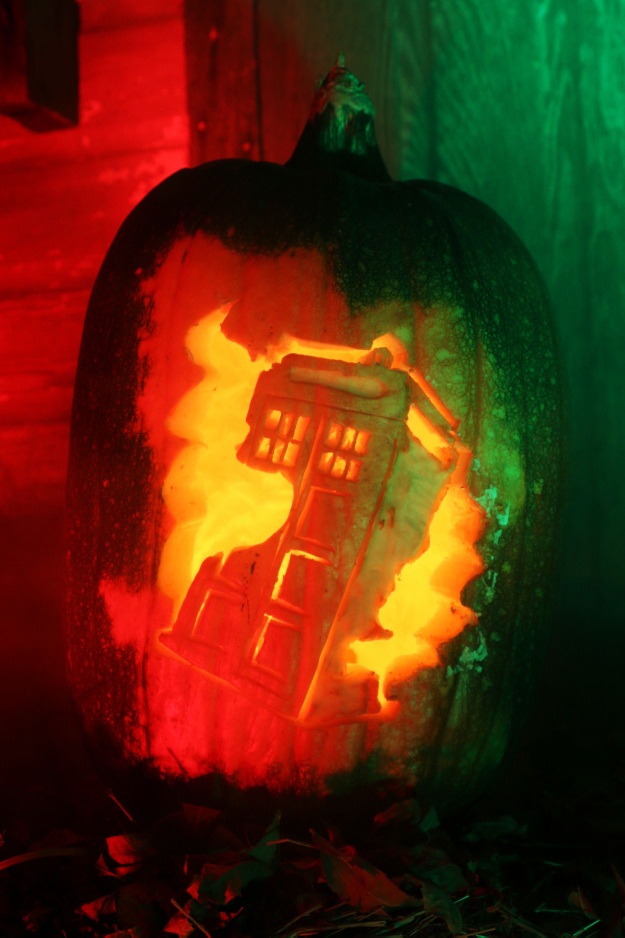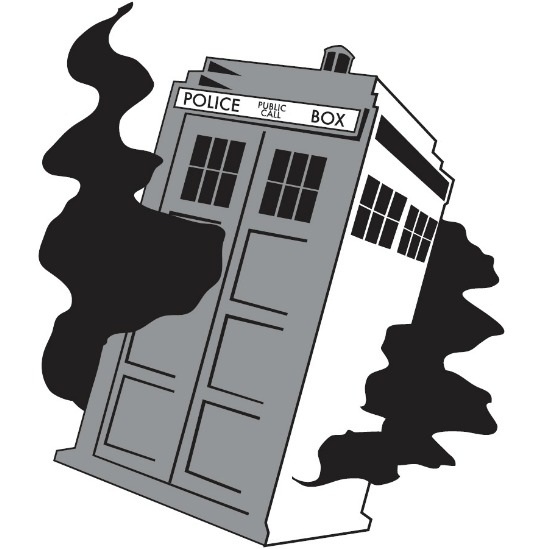 That's it! That's 13! It all happened so fast! We rounded out our display of beautiful pumpkins with some hay bales, decorative branches, and our favorite poseable skeleton. Which patterns are your favorites? Which ones do you think you'll try? Can you tell we're excited?? Be sure to send us pictures of your finished pumpkins, and happy carving!