Jin Joson is a cosplayer, photographer, graphic designer and painter from the Philippines. Jin has been cosplaying for about seven years and enjoys participating in cosplay with friends and at conventions. Jin was kind enough to answer some thought-provoking questions for us about cosplay, the stereotypes associated with it and words of inspiration for those interested in getting into cosplay.
What drew you to cosplay in the beginning and, what keeps you cosplaying?
I found myself interested in it because the hobby involves two things that fascinate me — costumes and photography. It's a fun way for me to spend my free time, and it keeps me motivated to learn new skills. I had also met some of the most wonderful people I know because of cosplay, and it always makes for great memories when my friends and I cosplay together.
What is your favorite character to cosplay?
It's a tough choice, but I'd have to say Kenshin Himura from Rurouni Kenshin. That series has a lot of sentimental value to me, and I have such wonderful memories of cosplaying that with my friends. Kenshin is a character that I can identify with on many levels, so I always enjoy portraying him.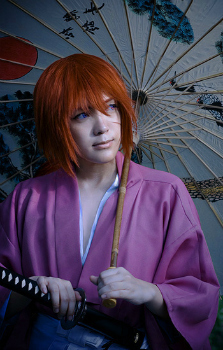 I know you have an extensive group of friends who also cosplay, do you ever cosplay all the characters from a movie or show together? If so, which ones?
Yes, we do! We try to cosplay most of the main cast whenever possible, because we find it more fun to be a big group and play off each other's characters. We've done too many group cosplays to mention them all, but some of our favorites are Adventure Time, Harry Potter, Rurouni Kenshin, Tengen Toppa Gurren Lagann and Mulan.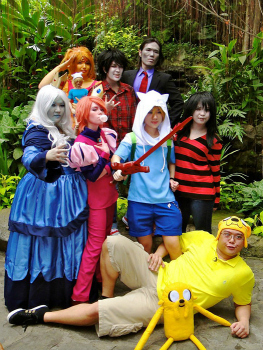 Why do you feel some people are not supportive of cosplay?
I will admit that cosplay is an activity that is easily misunderstood, or susceptible to ridicule. Some outfits that cosplayers wear can look pretty outrageous, and people with very conventional views may not appreciate that kind of thing. It's really just about a difference of interests and opinions, which is a pretty normal. It's just up to us to learn tolerance and understanding towards each other.
Have you ever faced someone who was not supportive of you as a cosplayer? What did you do?
I haven't experienced any brutal derision to my face, but there have been some rude comments online. I've come to learn that what random strangers' opinions of me really don't matter, so usually I just let them be. At times though, I try to speak to them nicely and encourage them to be more open-minded about other people's chosen hobbies. I just do it on the off-chance that I could help that person have a better mindset. It has worked a number of times, which I'm happy about.
What kinds of emotional benefits might someone get from cosplaying?
Speaking from experience, it helps build confidence. I used to be painfully shy. Going to conventions in costume kind of puts you in the public eye and leads you to interact with countless individuals. I believe that has helped me become more at ease with myself and with speaking to new people. It's also a constant source of wonderful memories with my friends!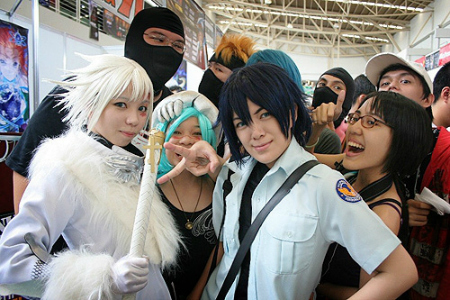 What is crossplay and why does it seem more socially unacceptable than cosplay?
Crossplay is simply dressing up as characters of the opposite gender. It works well particularly for cosplays of certain kinds of anime, where male characters are often portrayed as having very effeminate features. For cosplayers it's nothing too unusual, but it's not exactly normal behavior outside cosplay so it tends to be more shocking for other people. It's something I expected, because whether it's related to cosplay or not, it is unfortunately a common reaction for people to be apprehensive about behavior that is unfamiliar to them.
Why do people think cosplay is filled with obsessive fans?
To be able to fully appreciate cosplay as a hobby, I think a person needs to have a certain level of "obsession", or perhaps a better term is: passion. To dedicate so much time and resources into studying characters, taking note of the tiniest details, and doing everything in your power to put together the best costume you can is something that requires a lot of dedication and love for the hobby.
Why do you think cosplay is commonly mistaken for Lolita?
Lolita cosplay and fashion are concepts that aren't household terms — one needs immersion in certain subcultures to really know what they are. It's not surprising that people would associate both terms with people in unusual clothing and wigs. There's also the fact that some characters from anime actually are dressed in Lolita fashion.
What are inappropriate places to cosplay? What are appropriate places to cosplay?
It's not ideal to cosplay in places which require formality or order, such as parts of schools where classes are going on, restaurants, religious places, government sites, private property, etc. In the same way that cosplayers would appreciate it if other people are considerate towards them, cosplayers also ought to be mindful if they might cause trouble for other people.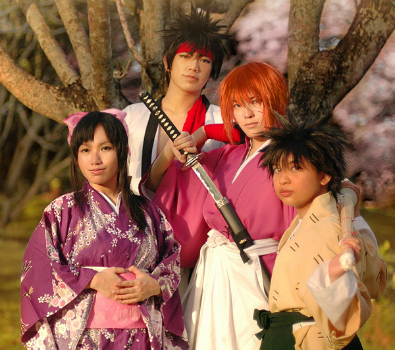 The most appropriate places for cosplay are of course, relevantly-themed conventions or gatherings. People also wear their costumes to photo shoots, which are best held in private areas, studios, or locations where one has acquired a permit.
What do you love about going to conventions as a cosplayer?
I always look forward to meeting people who share my interests, spotting people in amazing costumes and general goofing around and taking silly pictures with my friends.
Why do you think someone would be too ashamed to cosplay?
Maybe they're afraid that people are going to think that they're not good enough, or that they'll be made fun of. I felt similar emotions at first, but it helps to have a friend around for moral support!
Do you have any words of encouragement for those who want to cosplay but may be too afraid?
Don't worry too much about what other people are going to say! It's okay to be you. It's okay to be weird. It's okay to have fun by doing silly things. Other people's opinion of you shouldn't matter. Don't miss out on opportunities to do things you love just because you don't want other people saying mean things about you. You should always strive to make yourself happy over all others. If you stay true to yourself and are kind, you're sure to find people out there who will love you for who you are.