Hey, moms! Are you excited for Halloween? Do you remember where you put the fake cobwebs last year? Do you have a plan in place for when your kids start crashing down from their sugar highs? Most importantly: do you have a costume? Now that you have kids, it's probably time to put away the Sexy Mouse or Sexy Cop costumes of yesteryear. (Not that you're not sexy any more—just that you don't want to embarrass your kids too much). It can be hard to dig through racks of women's Halloween costumes that are little more than lingerie with ears. Luckily, HalloweenCostumes.com has plenty of fun, mom Halloween costumes for you to choose from!
Classic Halloween Costumes:
You can't go wrong by choosing a Halloween staple like a witch or a vampire. These costumes are fun, a little spooky, and perfect for any Halloween occasion. Dressed in any of these tried and true costumes you'll be able to seamlessly go from your Halloween party at work, to trick-or-treating with your little ones in the evening, to your adults only party after the kids have gone to bed.
Victorian Vampire:
Remember what vampires looked like before "Twilight"? This Victorian style dress is fun and a little bit spooky.

(Women's Victorian Vampire Costume)
Ghost:
A little more elaborate than a bed sheet over your head, this cool ghost costume will keep you under wraps.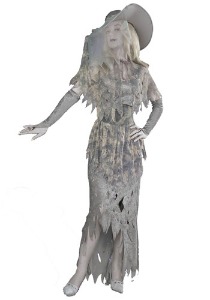 Gangster:
You could wear this costume to work. If you work as a gangster.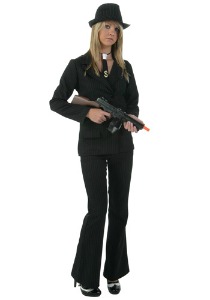 (Women's Black Gangster Costume)
Fortune Teller:
Hmm... the cards tell me that this dress will flatter all figures.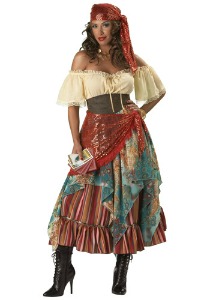 Cleopatra:
This look worked for Elizabeth Taylor, and it can work for you.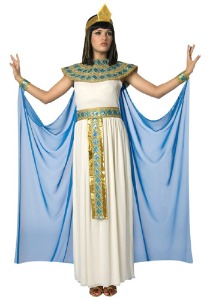 Movie Magic
Be the cool mom this year by wearing a costume from one of this year's hottest movies such as "Mirror Mirror" or "Snow White and the Huntsman", your kid's favorites like "Toy Story", or a classic favorite of your own such as "Star Wars".
Princess Leia:
Help me, Obi-Wan Kenobi... I need a Halloween costume.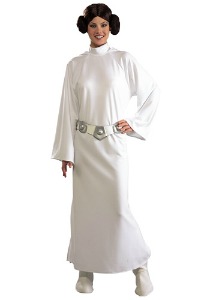 (Adult Deluxe Princes Leia Costume)
Jessie ("Toy Story"):
Cowgirl chic is fun and practical, in case you need to wrangle any lost cows.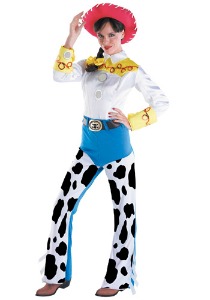 (Adult Toy Story Jessie Costume)
Glinda the Good Witch:
Pros: fun and frilly. Cons: giant floating bubble not included.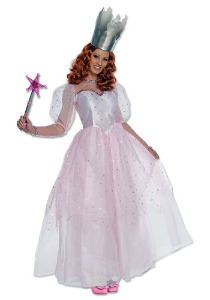 (Adult Glinda the Good Witch Costume)

Dorothy:
If Glinda isn't your style, try on some ruby red slippers!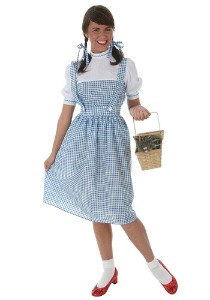 Alice in Wonderland:
Down the rabbit hole you go!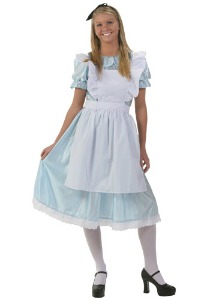 Sally ("Nightmare Before Christmas"):
Sally's got your Halloween costume all sewn up this year.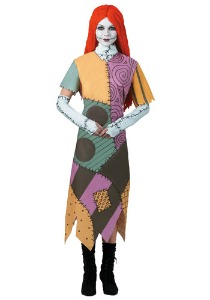 Corpse Bride:
Tim Burton goes with Halloween like peanut butter goes with chocolate.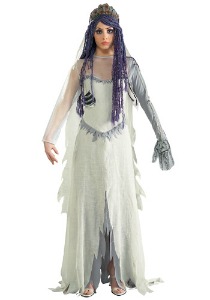 Dark Divas
You've been a good mom all year, so why not show off your bad a little on Halloween? These dark divas are sure to impress everyone you encounter this Halloween. They're not only can these great costumes be a bit spooky and scare your kids into eating all of their vegetables, be subtly sexy this season in one of these chic costumes:
Death Eater ("Harry Potter"):
Look: if you wear this spooky costume for Halloween, your kids will listen to you when you tell them it's bedtime.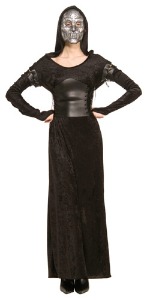 Morticia Addams:
Morticia Addams lives for Halloween, and with this pretty black gown, you will too.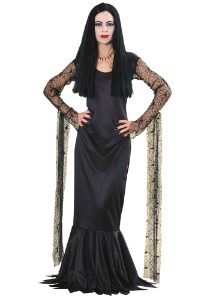 Wicked Witch:
Say it with me: I'll get you my pretty...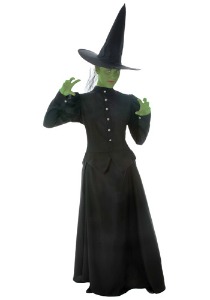 Cruella DeVille:
Don't worry! It doesn't include real puppy fur.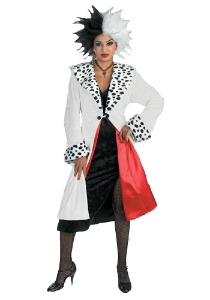 (Prestige Adult Cruella Devil Costume)
Queen of Hearts:
Off with their heads, you'll say! Remember--only tell your kids this on Halloween. Or if they really deserve it.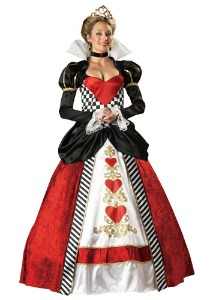 (Deluxe Queen of Hearts Costume)

Plus Size Queen of Hearts:
You'll be "Queen of the Household" in this outfit!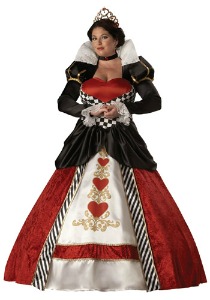 (Adult Plus Size Queen of Hearts Costume)
Retro Fun
The retro look is in this year, and not just for costumes. From the set of the Academy Award-nominated movie "My Week with Marilyn", AMC's "Mad Men" to the fall fashion lines by Michael Kors and Banana Republic, vintage style has never been more hip. Check out our Jackie Kennedy costume for a great put together look, or have fun with some of these great retro TV costumes:
I Love Lucy:
Stay out of the chocolate factory in this fun retro getup.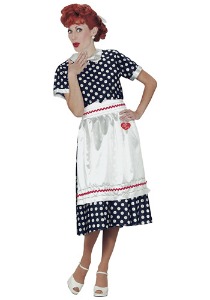 Marilyn Monroe:
This figure-flattering halter dress is fun and sexy, without being too skimpy.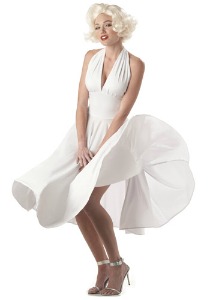 (Marilyn Monroe Costume Dress)
Plus Size Marilyn Monroe:
What's more iconic than Marilyn Monroe?
(Plus Size Marilyn Monroe Costume)

Cher:
Remember when polyester bell-bottoms were stylish? Of course not.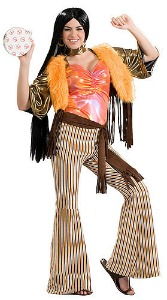 Velma:
With Velma's iconic orange turtleneck, you'll be warm and prepared to solve any mysteries that come your way.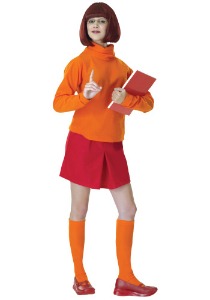 Miss Piggy:
Can anyone come close to Miss Piggy's inimitable style? Well, with this costume, you can!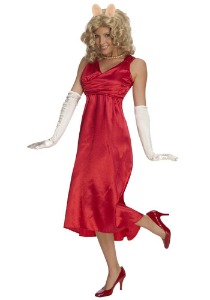 Mona Lisa:
Who's a classic beauty? You are.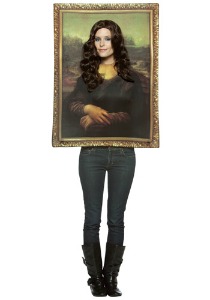 Renata Sancken is a staff writer for HalloweenCostumes.com