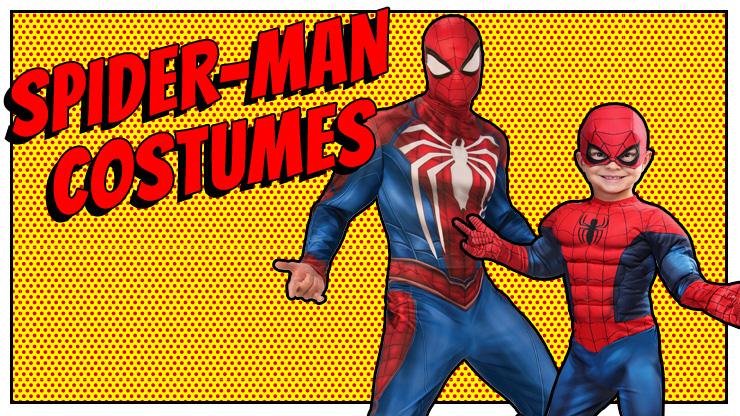 Spider-Man costumes have always been a hit. At Halloween, at comic book conventions, and even during playtime, Spidey costumes are basically always appropriate attire. His alter ego Peter Parker was the first significant superhero teenager, which makes him appeal to teens (and kids) in a way that adult superheroes do not. And that was before Spider-Man: Far From Home and four other Marvel Cinematic Universe films, as well as the animated Spider-Man: Into the Spider-Verse, a bestselling video game, and ongoing appearances in multiple comic book series. So trust us when we say that Spider-Man Halloween costumes are huge right now. Halloween costumes are what we do, and with great power comes great responsibility. (I read that in a comic book once.) Anyways, you're here to see some Spider-Man suits so let's look at 'em!
Spider-Man Costumes for Kids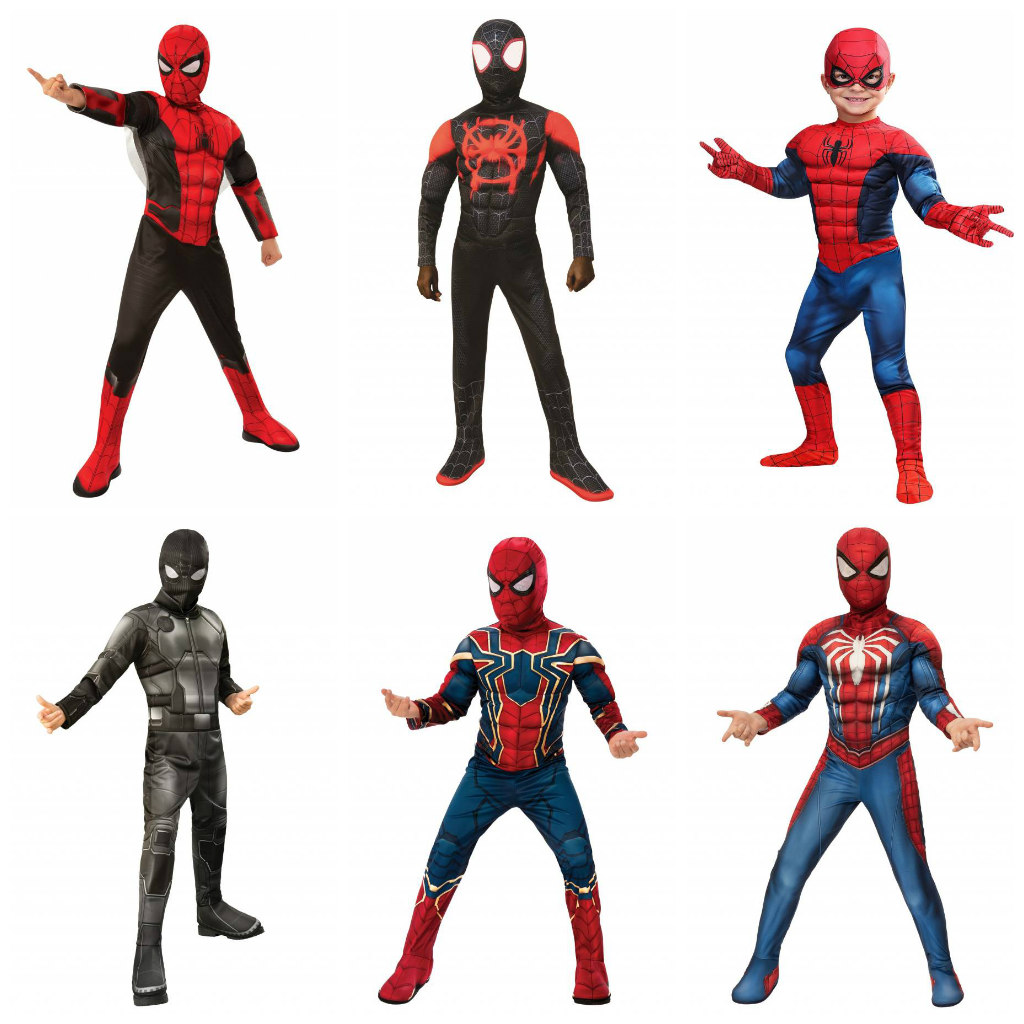 First, let's take a look at some fun Spider-Man costumes for kids! Your kiddo has plenty of options, from classic Spider-Man costumes to suits based on Spidey's appearances in the Marvel Cinematic Universe films. Of course, there's the Iron Spider costume that Peter Parker wore from the end of Spider-Man: Homecoming through Avengers: Infinity War and Avengers: Endgame. And you can't forget about Spider-Man: Far From Home, right? Then there's the upgraded Spider-Man suit with webbed wings and the black stealth suit from the newest Spider-Man movie. Plus perhaps the coolest Spider-Man costume, the Miles Morales suit from the comics, complete with graffiti Spider-Man logo!
Adult Spider-Man Costumes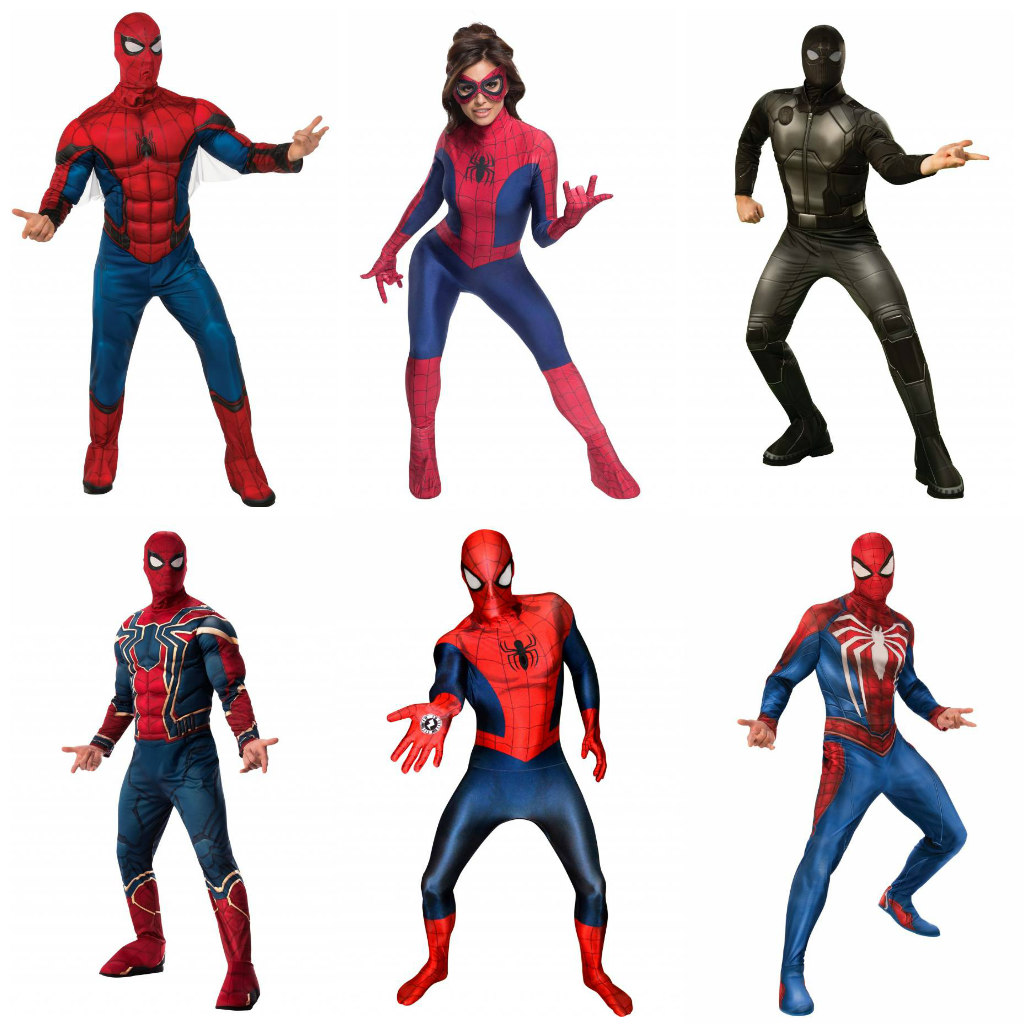 Next up is our selection of Spider-Man costumes for men and women. Just like with the child Spider-Man costumes, the pick for adults ranges from classic Spider-Man suits to the newer Iron Spider suit and Far From Home Stealth costume. There's also a Morphsuit with the large-eyed Ultimate Spider-Man look and a Spider-Man costume for women! Take your pick!
Alternate Spider-Man Costumes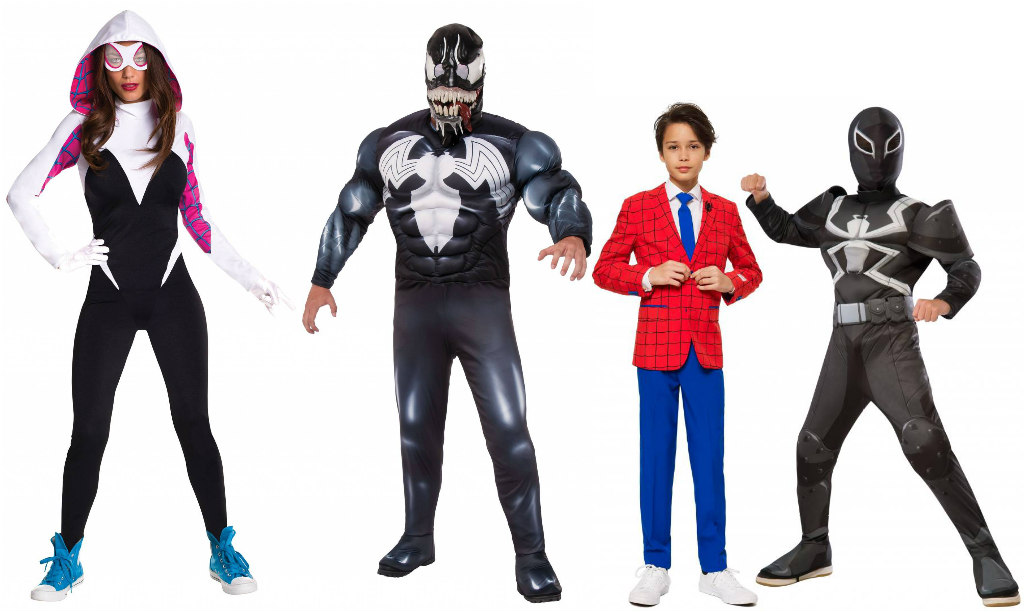 Alright, so you're a Spider-fan but you want a different Spider-Man costume this Halloween. We get it. Our go-to suggestion there is a Spider-Gwen costume, who is even more popular after Gwen Stacy appeared as Spider-Woman in Spider-Man: Into the Spider-Verse. (There's also a Ghost-Spider costume for girls, named for Spider-Gwen's newest nickname.) Or maybe you're a fan of symbiotes and ridiculous tongues, in which case you should check out a Venom costume for adults or kids. And finally, there's a Spider-Man Opposuit so your kiddo can look dapper whether it's Halloween or not! Yes, the Spider-Man suit is also available for men!
Did you find the Spider-Man costume that you're looking for? If not, be sure to check out all of our Spider-Man costumes because we have plenty more where these came from. And if you're still unsure of which version of Spidey is your favorite—or maybe you want to know more about which suit is which—take a look at our guide to the evolution of Spider-Man!