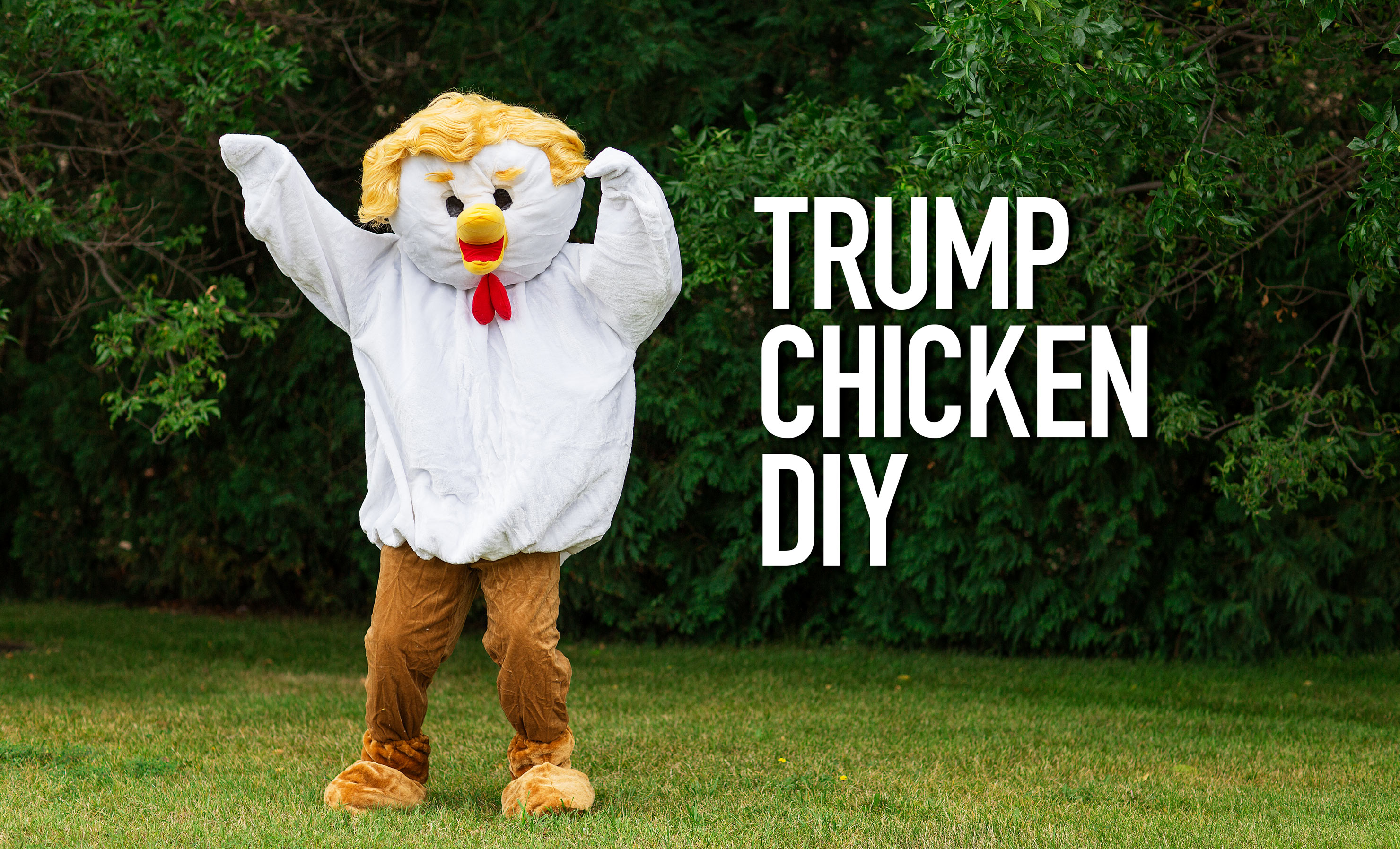 This Halloween, be prepared to unleash fire and furry if you dress up as the famous Donald Trump chicken. Yesterday, a giant inflatable chicken with "presidential hair" showed up near the White House and the internet lost its mind trying to figure out what was happening. Of course, this is right after the president "flew the coop" on a vacation, so he wasn't around to pose with the chicken or talk about how it's the best chicken. Anyway, we thought this Donald Trump costume chicken was the perfect inspiration for a Halloween costume, so here's an easy way to get the look!
DIY Trump Chicken Costume
The Inspiration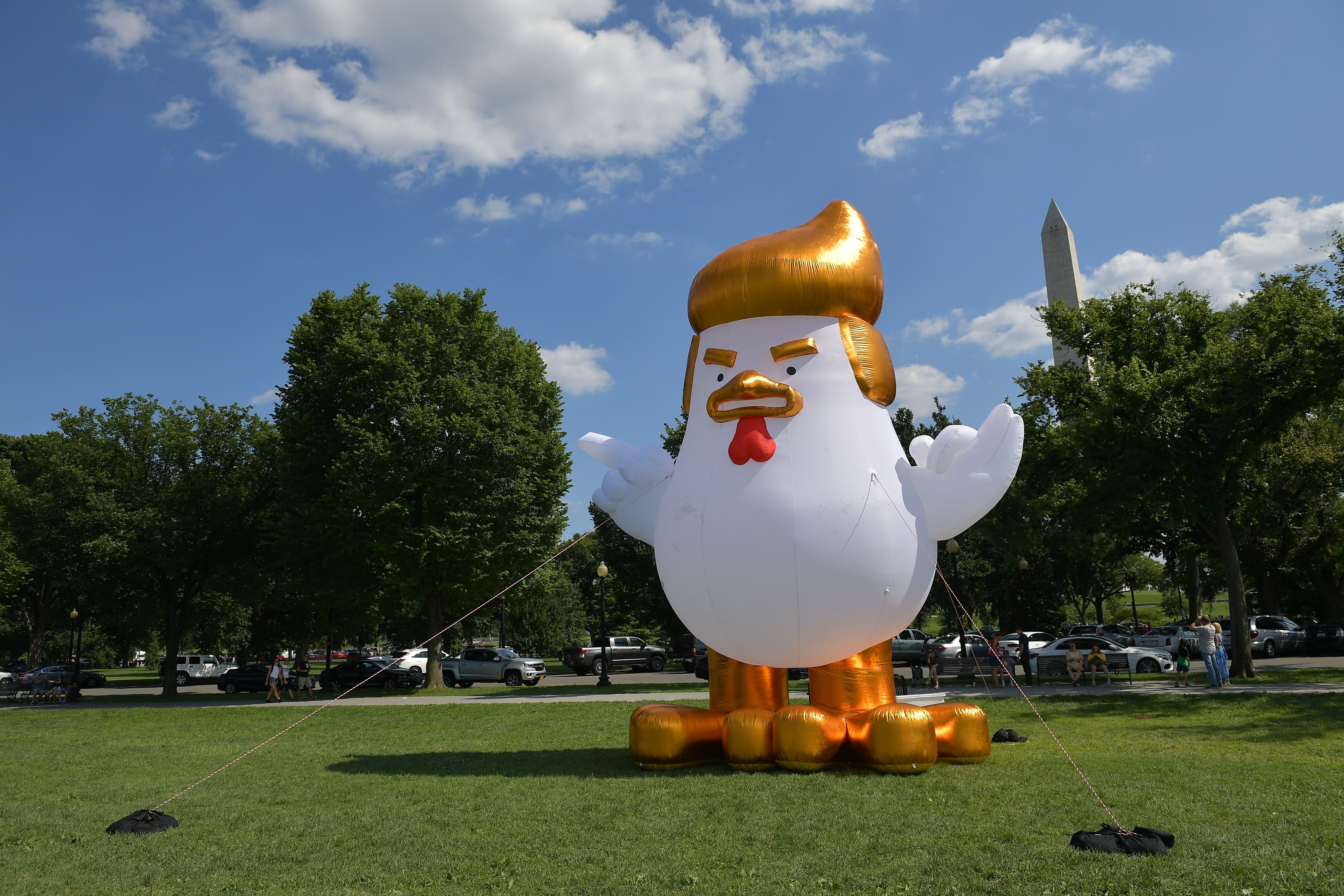 As you can see, this chicken means business and is not to be reckoned with. The chicken was designed by Seattle artist Casey Latiolais and is owned by filmmaker Taran Singh Brar, who even secured a permit to have it set up south of the White House on the Ellipse. Though the inflatable stands about 30 feet tall, we think the wings are on the small side so it's a little tough to make out the hand gestures.
The Finished Look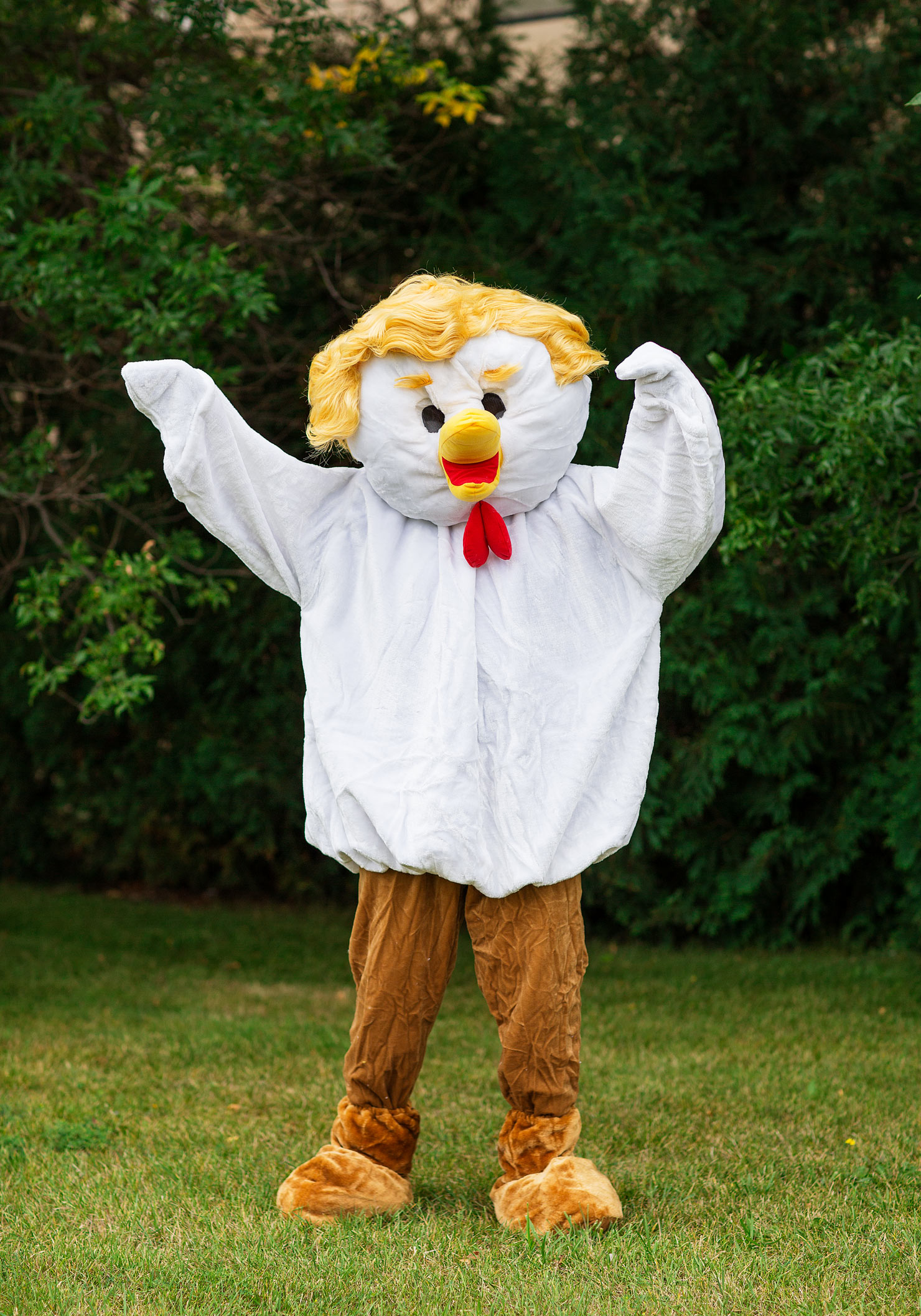 "Trust me, I'm the best chicken."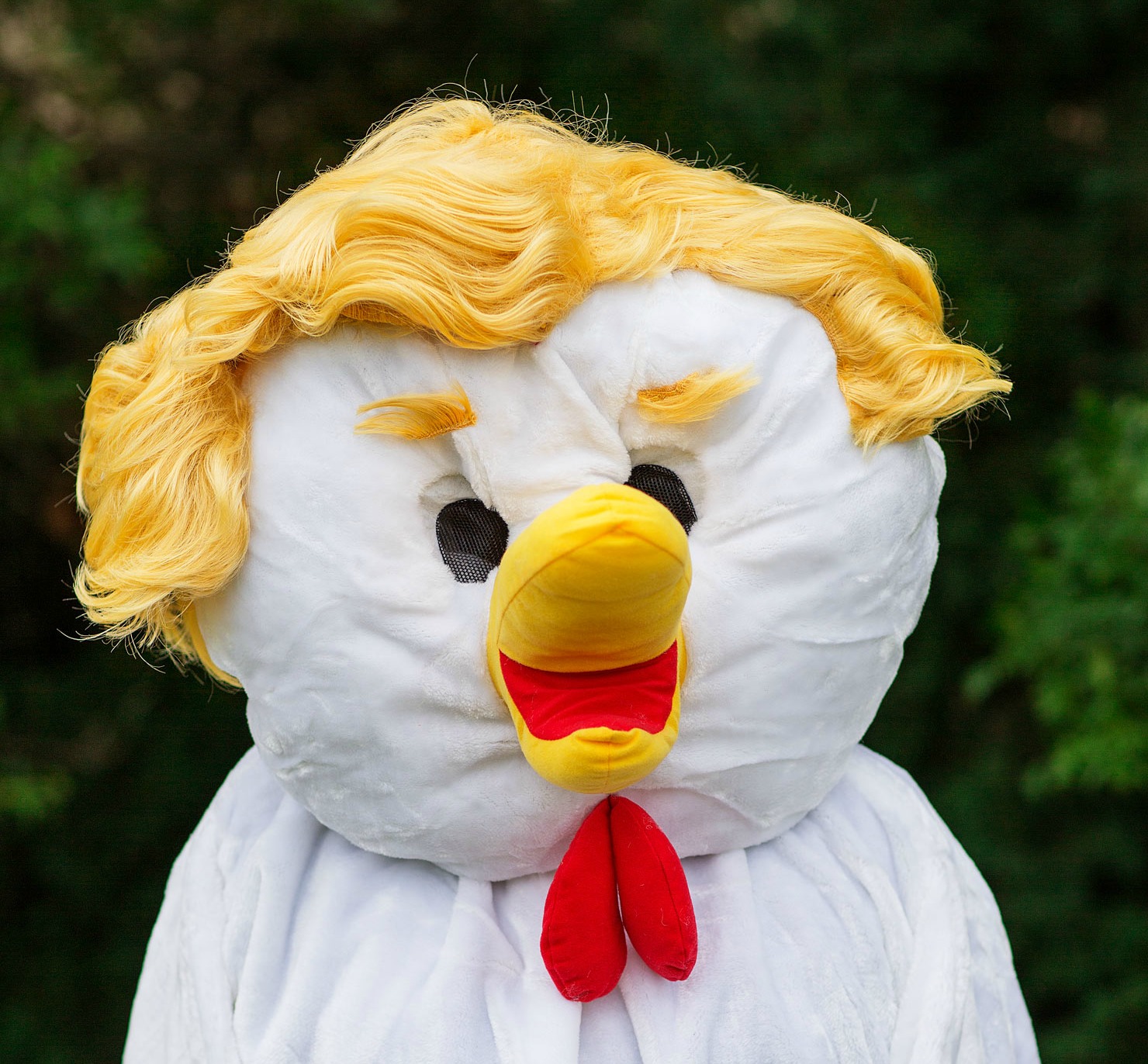 "Trump Hair, Don't Care"
Look at that head of hair! You'll need to take caution if you go out on a windy day. With a DIY chicken costume like this, you'll be the top bird this Halloween! You're sure to get plenty of odd looks and laughs in this costume. Just remember, there will be people laughing with you and at you. Hopefully, your feathers don't get too ruffled that you do something irrational. Just stand tall and flap those wings and as you attempt to Make America Chicken Again! This is one Trump Halloween costume that is certain to make people smile.
Items Used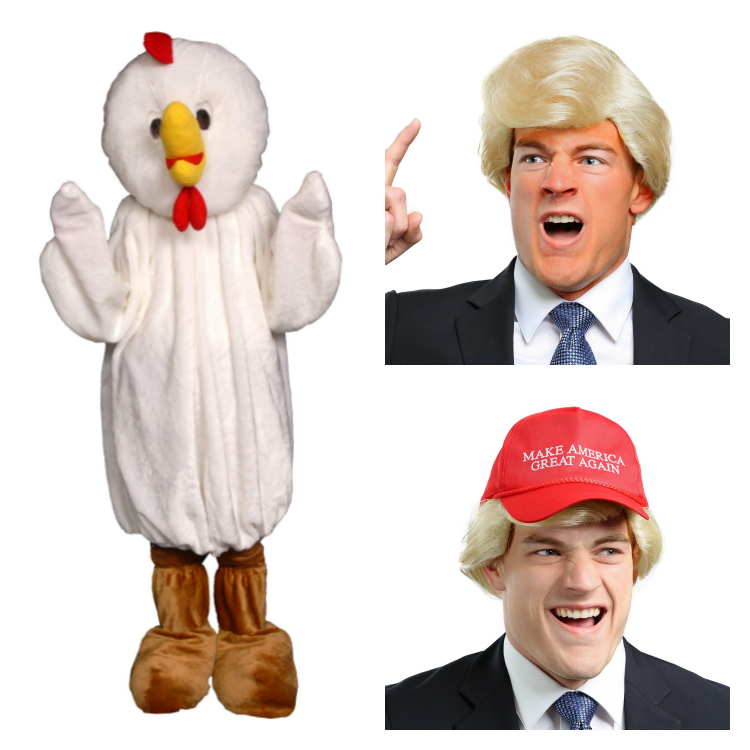 Chicken Costume Trump Wig
This is a Donald Trump Halloween costume that you'll have no problem pulling together. The main component you'll need is a chicken costume. We used our deluxe mascot version, but there are other options that will work as well. Additionally, you'll need a Donald Trump wig, or perhaps a few. We used 3 for this particular costume, which we pinned together and styled up nicely with a comb and hairspray. We also cut some hair off for eyebrows as a nice finishing touch. Once you have the hair in place, your costume is complete! If you do want to add a little more, you can always throw on a "Make America Great Again" hat because, who are we kidding, chicken makes everything great.
What do you think? Do you enjoy silly DIY Halloween costumes? Is Trump Chicken tough enough for you? There's still plenty of time to decide whether Trump Chicken is going to be part of your Halloween plans, unless something else comes along. Who knows? Maybe a giant dragon will show up on the White House lawn. Maybe Daenerys Targaryen will be riding it. Anyway, if you like Trump Chicken, you may want to check out some other political costumes for Halloween.