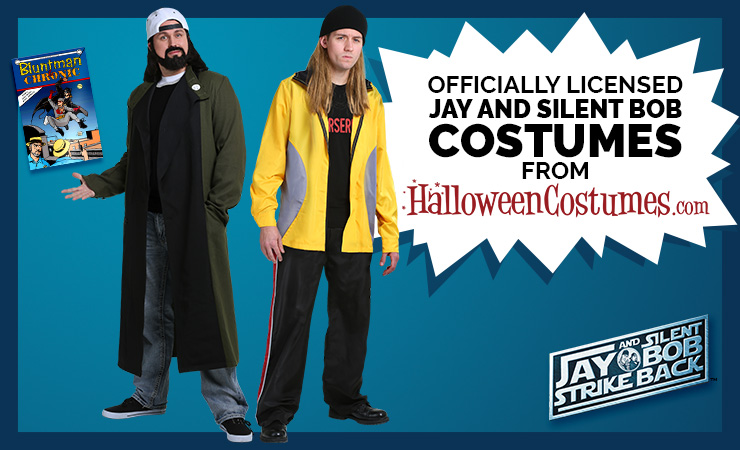 Jay and Silent Bob are in the house, y'all! The iconic duo created by director Kevin Smith in the 90s are now available as Halloween costumes. Just grab a friend (or life partner) and you've got a great costume for getting into all sorts of shenanigans. Not only are these costumes officially licensed, they're Kevin Smith-approved! He recently used them to help set the Guinness World Record for largest gathering of Jay and Silent Bob cosplayers! If you're ready to strike back this Halloween, check out the authentic looks below.
Jay Costume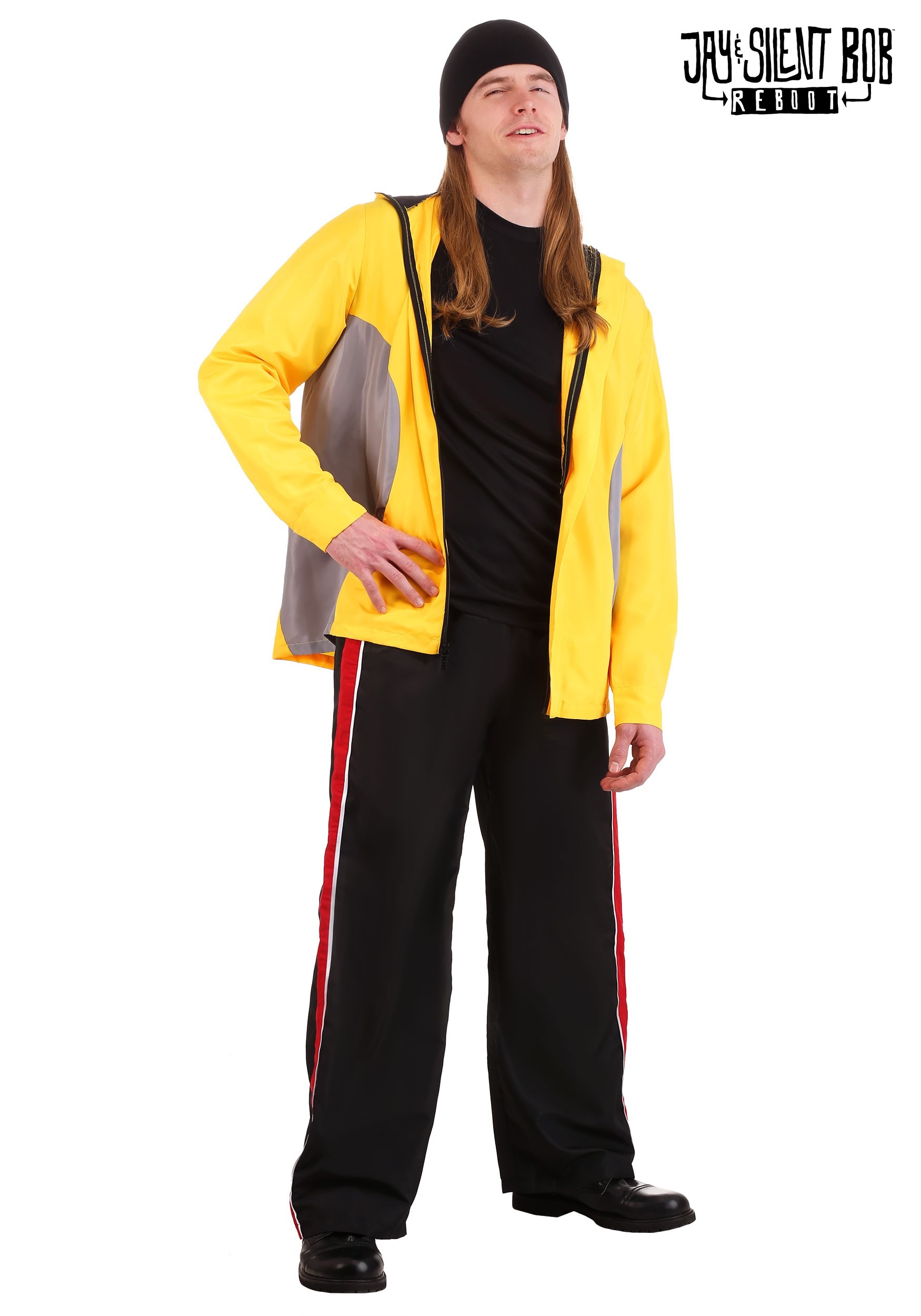 Jay and Silent Bob Adult Jay Costume
If you're going to dress as Jay, you've got to have the mouth to match. He's the vocal part of the duo who barks out orders in coming up with various schemes as well as conducting "business" in front of convenient stores, at the mall, or anywhere else that's considered a good spot for loitering. He also considers himself a smooth talker with the ladies, so be sure to practice your best pick-up lines. This yellow jacket and black pants combo here matches Jay's look from 2001's Jay and Silent Bob Strike Back.
Silent Bob Costume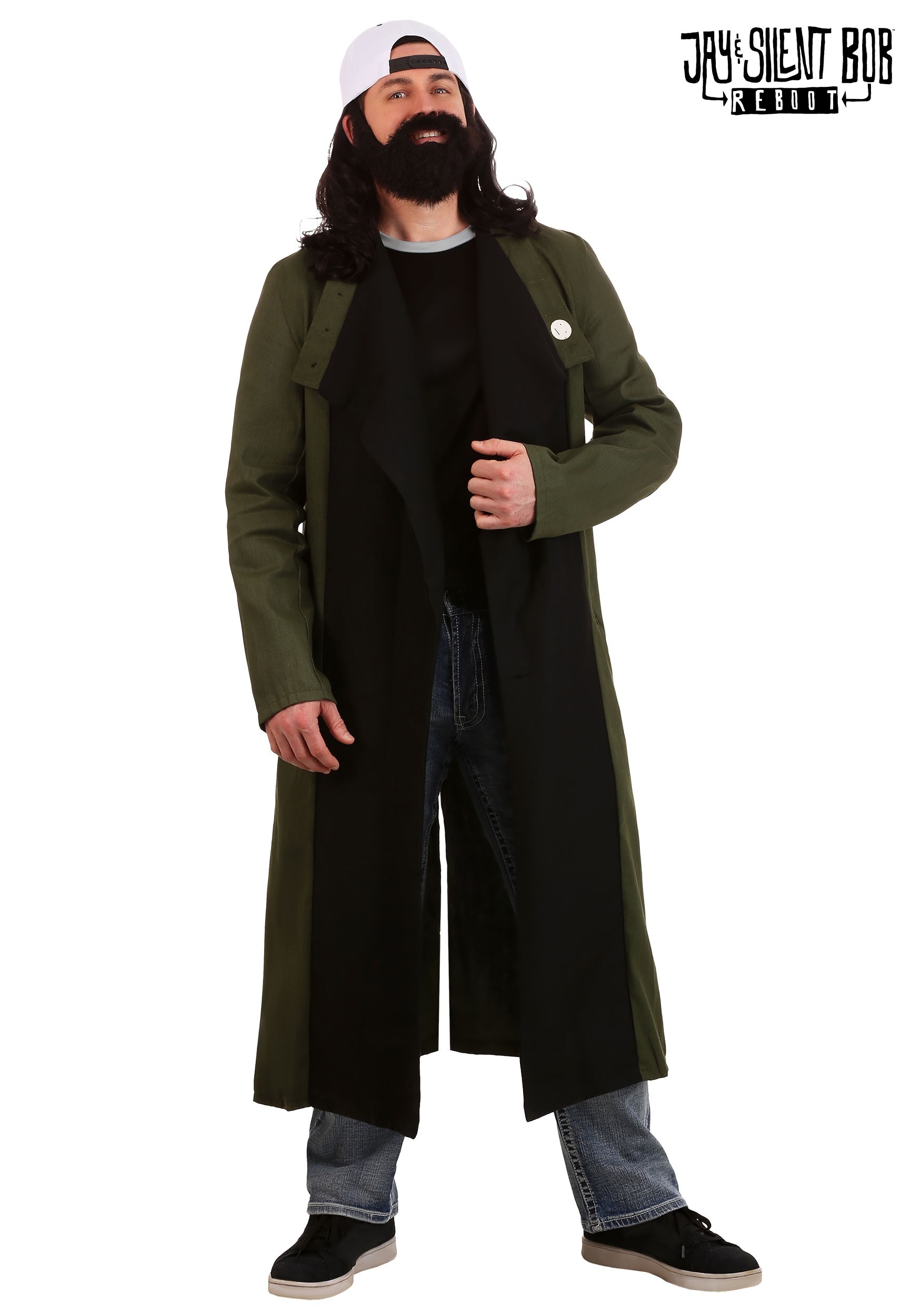 Silent Bob Men's Costume Silent Bob Plus Size Men's Costume
Just because Silent Bob rarely speaks doesn't take away from the significance of his character. When he does have something to say, it's either something profound and deep or because he's lost his cool and needs to get something off his chest. Besides, he's also the more level-headed of the duo and is typically the one solving issues and getting himself and Jay out of trouble. Silent Bob is easily identified by his signature coat and backwards baseball cap.
Jay and Silent Bob Wigs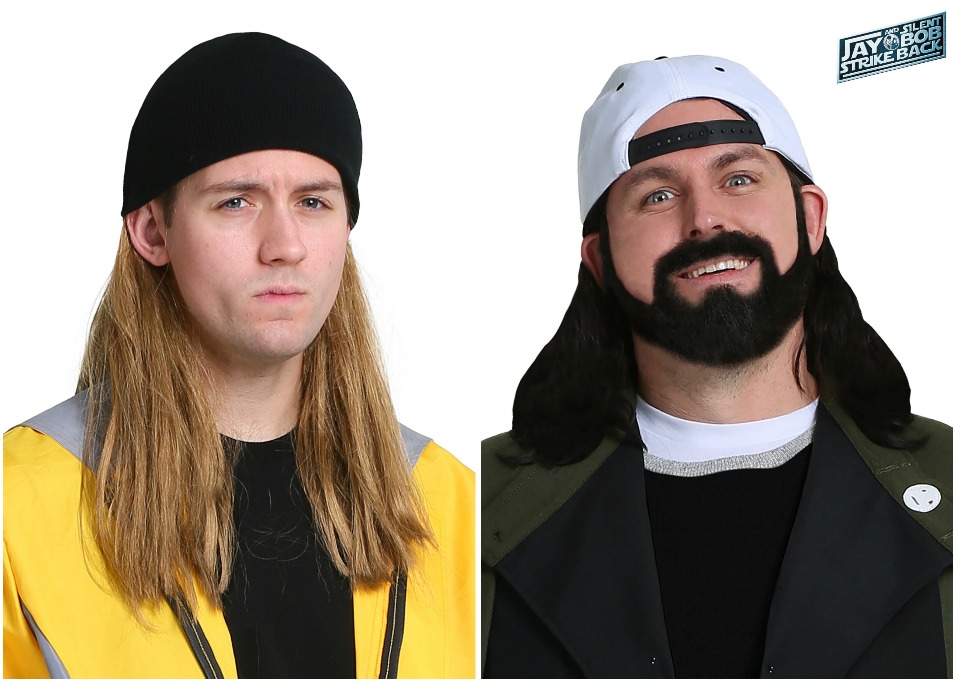 Jay and Silent Bob Jay Wig Silent Bob Wig and Beard Kit
So you want to dress as Jay and Silent Bob, but don't have time (or don't want) to grow out your hair? No worries, because there are wigs available too! Whether you need some long, luxurious locks like Jay or the dark, shoulder-length hair and beard combo like Silent Bob, you'll have the perfect accessory to complete your look!
So what do you think? Doesn't dressing wearing a Jay and Silent Bob costume sound like fun? If you're feeling really ambitious, you can add to the costumes to become their alter egos Bluntman and Chronic. However, if you want to really get into character, you probably shouldn't do anything extra with this costume. If you're looking for more fun and nostalgia, check out the rest of our exclusive Halloween costumes. Snootchie Bootchies!