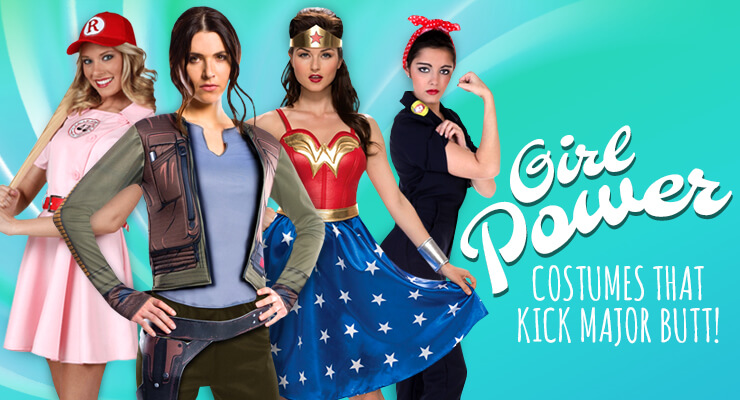 Girls rock. It's really quite as simple as that. Strong women have been blazing a path to the future for centuries now, even if the history books haven't always given them the proper attention that they deserve. Even pop culture has been bringing us a wide array of tough girls who kick butt, take names, and make history. Of course, that makes dressing up as one of your favorite female heroes all the more satisfying. Not only do you get to express your inner strength, but you get to manifest in a cool costume of one of the many women who've left their mark on this world. Below, you can find some of our best collections of cool Halloween costumes for women and girls.
Historical Girl Power Costumes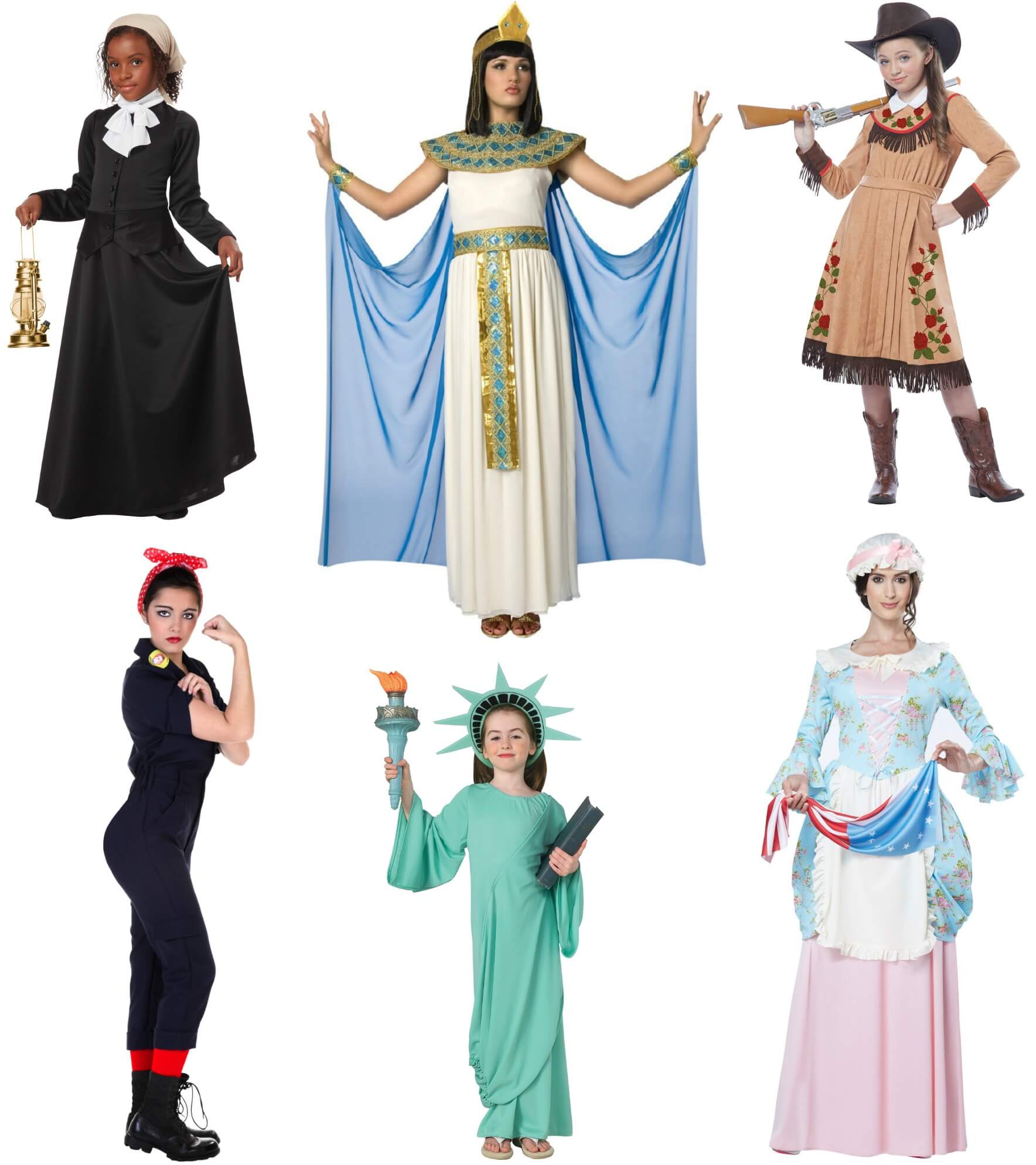 First, let's take a look a real-life, historic female figures. Much of history shines the spotlight on men, but the cogs of progress would never keep turning without strong women blazing a path forward! All the way back in ancient Egypt, Cleopatra used cunning and savvy political alliances to take control of her country. Betsy Ross created the iconic flag that became the symbol of the U.S. of America, which still acts a strong icon in western society. Harriet Tubman advocated for the rights of all humans when she valiantly defied racism, despite the potential for dire consequences. Annie Oakley showed the world that women could be better sharpshooters than the boys and advocated that women should be more independent. Rosie the Riveter symbolized the resilient nature of working women of World War II, who played a crucial role producing the munitions needed to continue the fight. Her girls power clothes are some of the most recognizable in history! These Halloween costumes for women and girls represent all the tough women in history who never gave up!
TV and Movie Girl Power Costumes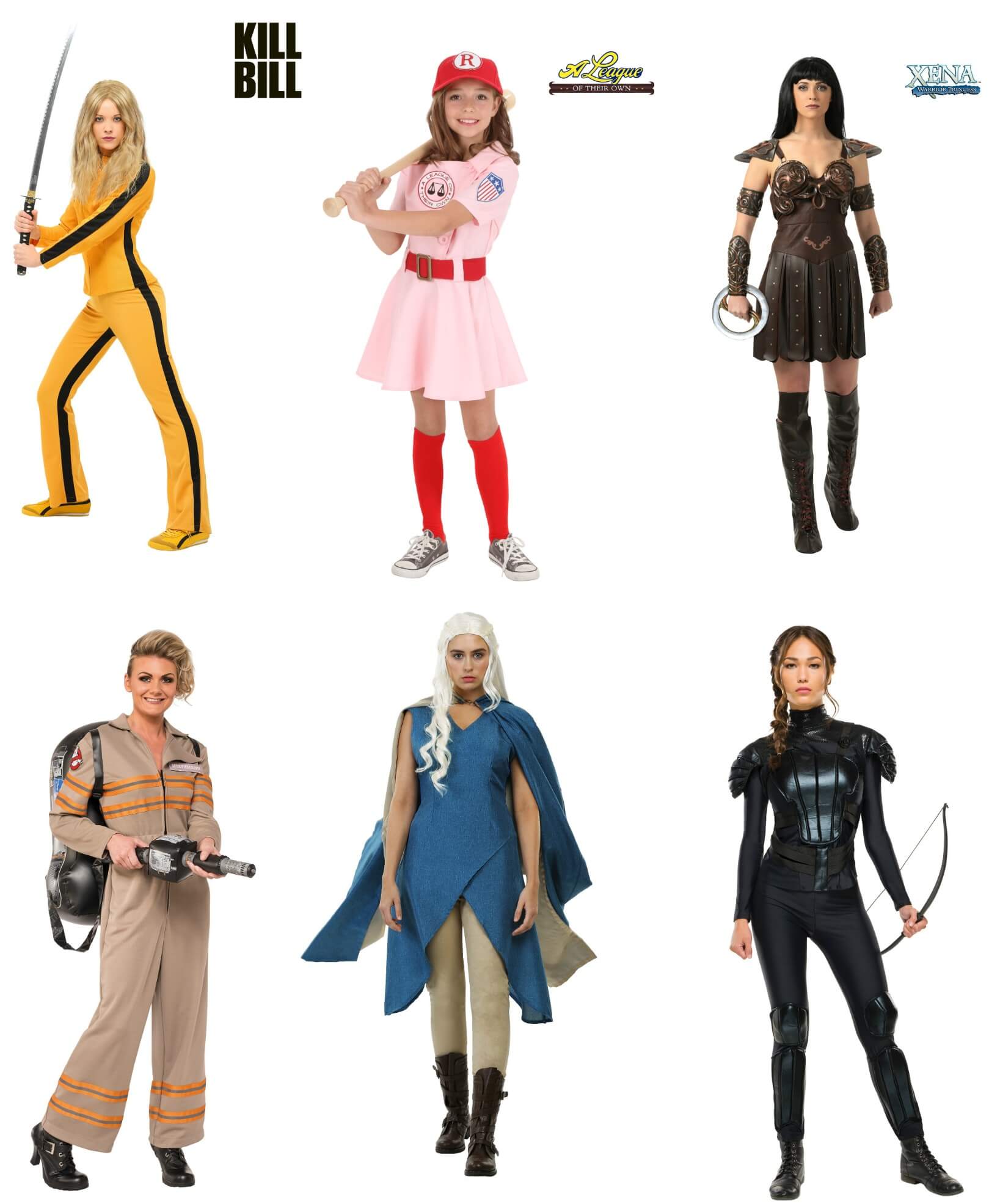 The silver screen has also brought us memorable female leads. Women have been taking more proactive roles in Hollywood each year, from deadly warriors like Xena to hard hitting baseball stars like Dottie Hinson, there are plenty of great female costumes to choose from. We even had an all-new line-up female Ghostbuster who were kicking spectral butt and taking names. Then, there are characters like Hunger Games' Katniss Everdeen and Daenerys Targaryen from Game of Thrones, who have taken the reigns as political powerhouses. We even have Beatrix Kiddo from Kill Bill stepping foot into the world of action movies. Each of one these women characters are a great idea for girls trying to get into the spirit of girl power in popular culture. These strong female costume ideas are all versions of some of the girl power seen in TV and movies.
Superhero Girl Power Costumes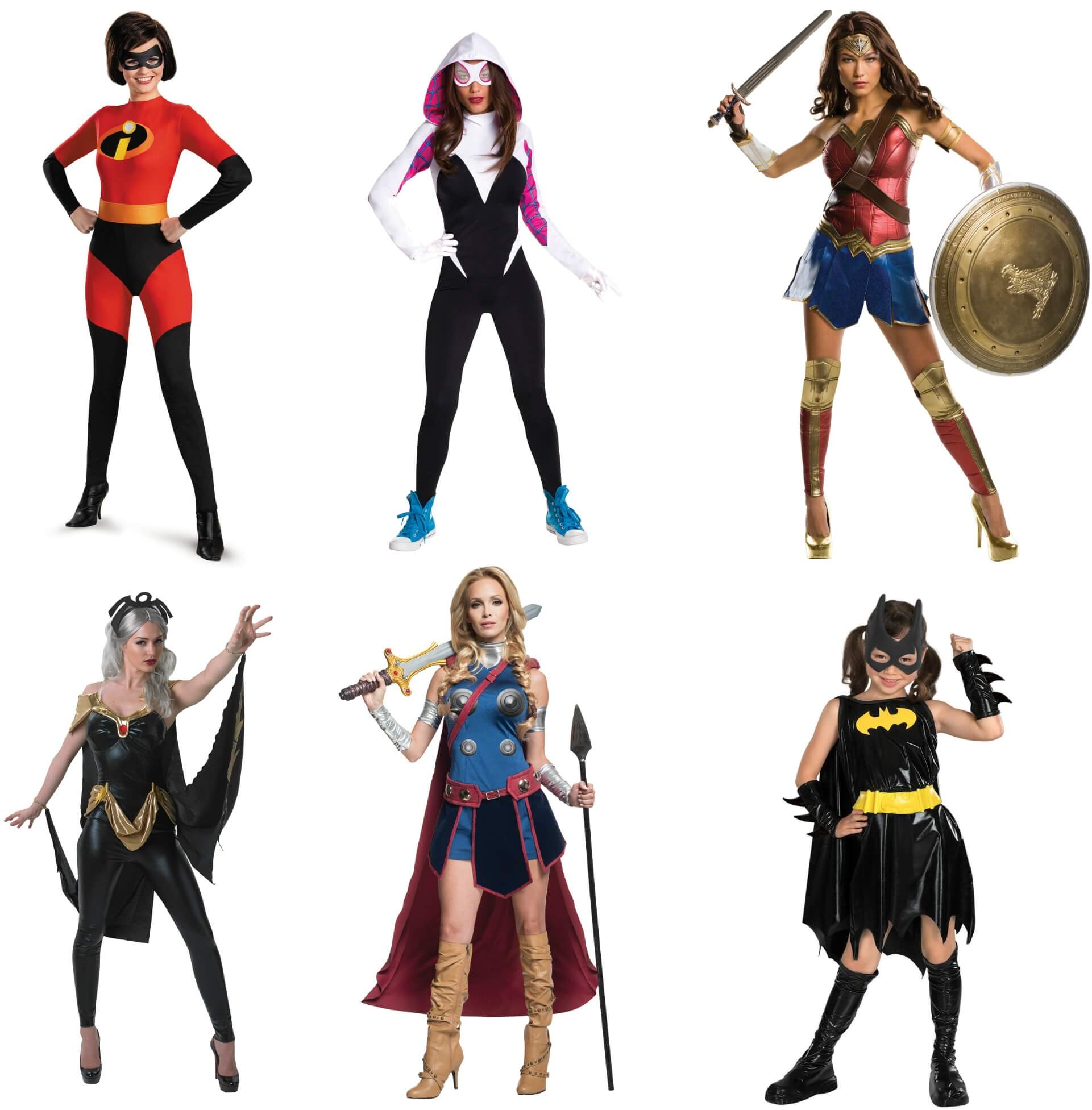 Originally, comic books were a boys' club. That began to shift when William Moulton Marston created Wonder Woman in 1941. Marston's wife suggested that he make a female superhero and together, the couple ended up creating the now-famous hero. Marston, a psychologist, believed firmly in the ideals of feminism and used Wonder Woman as a way to express some of those ideas. These days, we're seeing comic book publishers infuse their pages with more strong female characters, rather than some of the tired tropes of the past. Marvel has brought us Storm, one of the defining characters in the X-Men series, along with Spider-Gwen. Even the mighty Mjolnir has chosen a new female fighter to take on the mantle of Thor. It certainly is a sign of a changing tide! These female superhero costumes reflect some of the hardest-hitting female heroes in the superhero game.
Star Wars Girl Power Costumes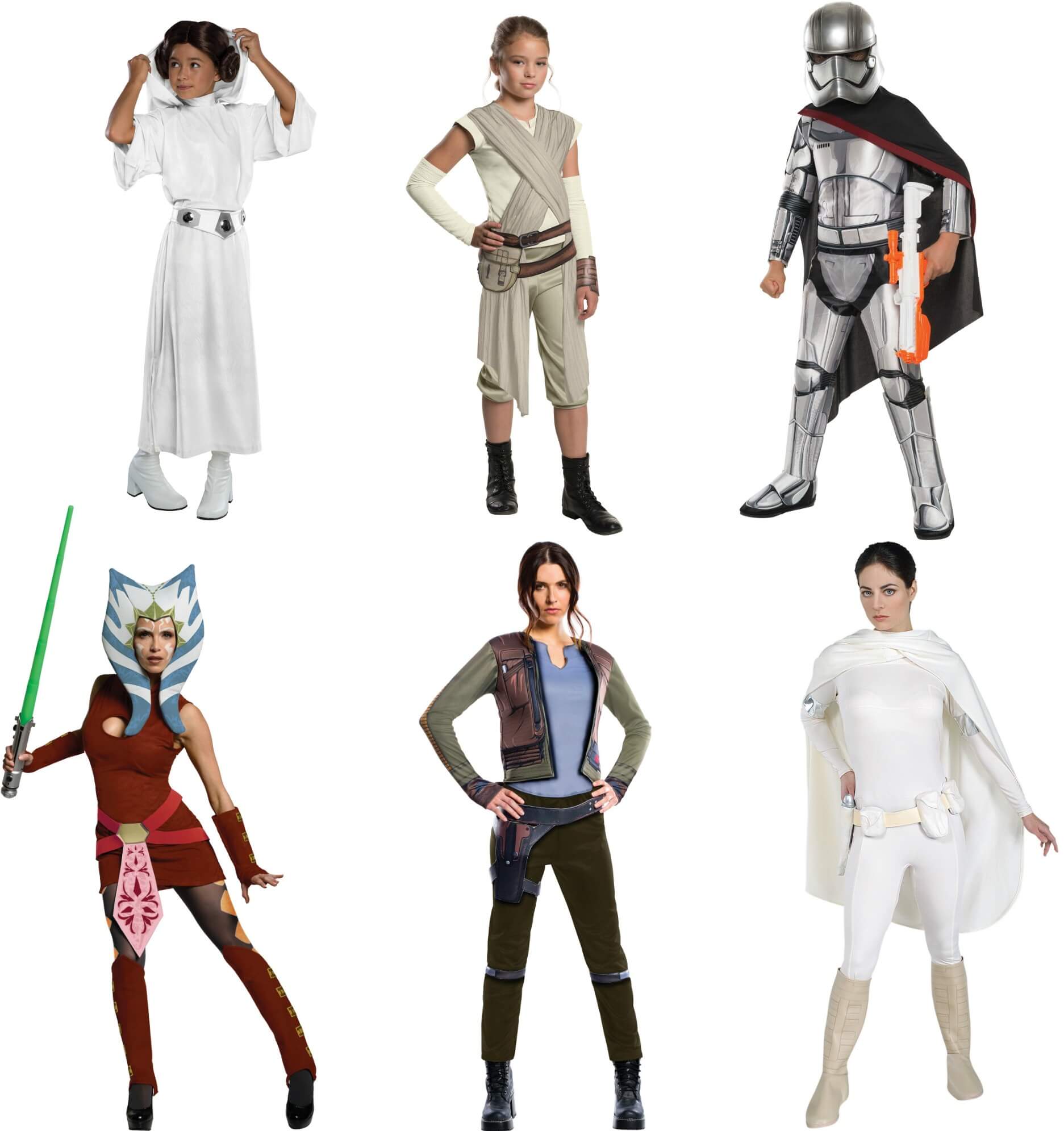 The Star Wars universe brings us a fairly long history of strong female characters. Back in 1977, George Lucas introduced us to Princess Leia, a headstrong leader of the Rebel Alliance who was more into giving orders than taking them. Later, Padme Amidala showed us that politicians could do more than just shout at each other during senate hearings when she retook her throne on Naboo. Ahsoka Tano came to the rescue of the Republic on countless occasions during the Clone Wars. More recently, Jyn Erso taught us that anyone can rise to ranks of a hero, even a criminal with a spotted past, and Rey found herself able to go toe to toe with Kylo Ren in a duel. Despite the fact that she sided with the villains, Captain Phasma shows great ambition by rising to the top of the ranks in the First Order's forces. All of these girl Star Wars costumes capture the nature of all the powerful women in the galaxy far, far away.
Cartoon Girl Power Costumes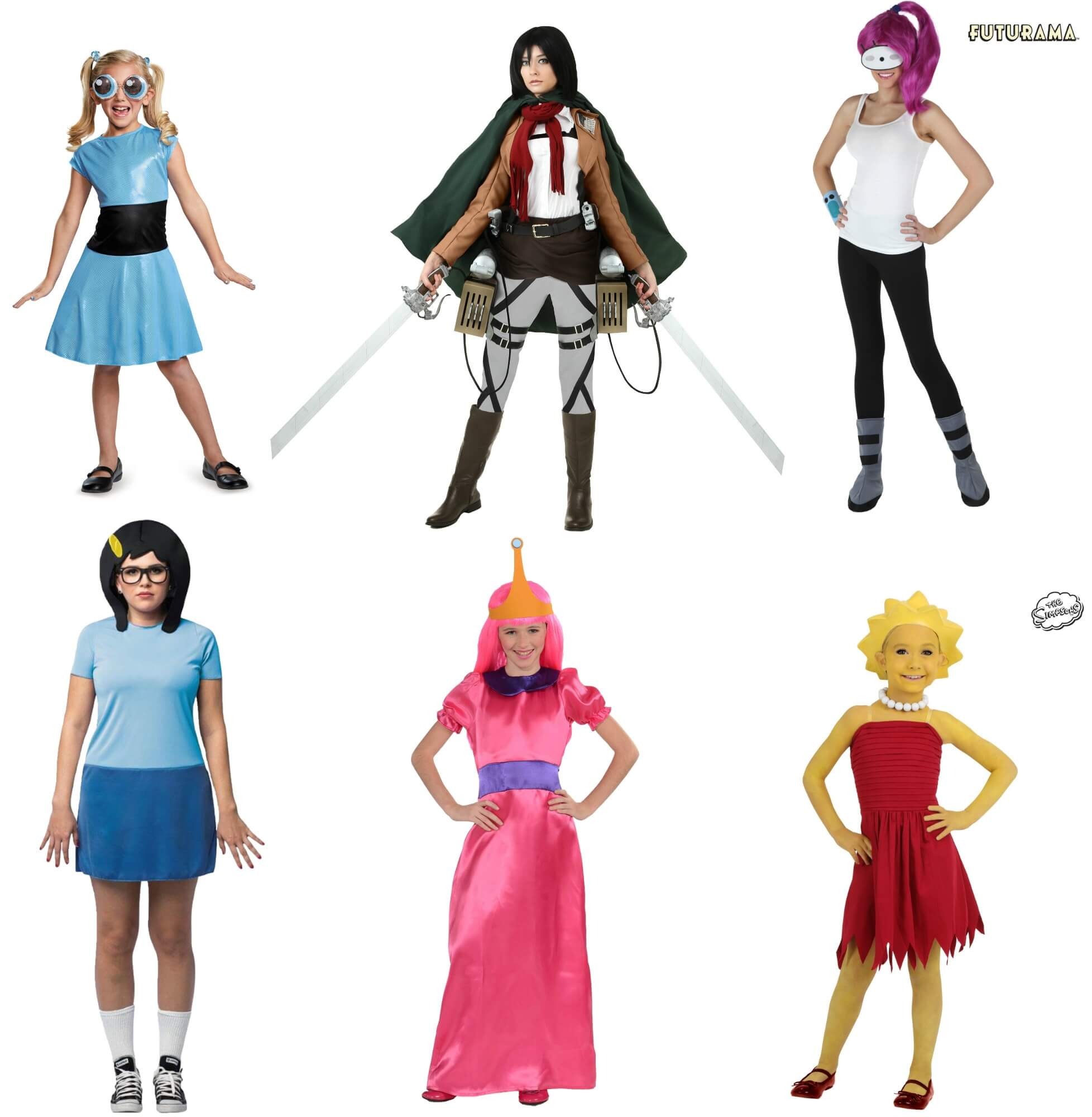 Cartoons have been a natural haven for girl power figures! From kid's shows, to more adult-themed anime, there's a ton of girl power going on in cartoons. The Powerpuff Girls just had a new show launch on Cartoon Network, introducing a whole new generation to the crime-fighting trio. Mikasa Ackerman kicks some Titan butt in Attack on Titan, while Tina Belcher and Lisa Simpson show the world that smart, sassy girls can accomplish anything they set their minds to. Check out some of these girl power costumes based on cartoon characters. You can fight space aliens, bad guys, Titans, or even the everyday challenges of teenage while wearing one of these Halloween costumes for girls and women.
Which girl power costume is your favorite? Also, be sure to check out the rest of our costumes for women and girls to create your own girl power style!