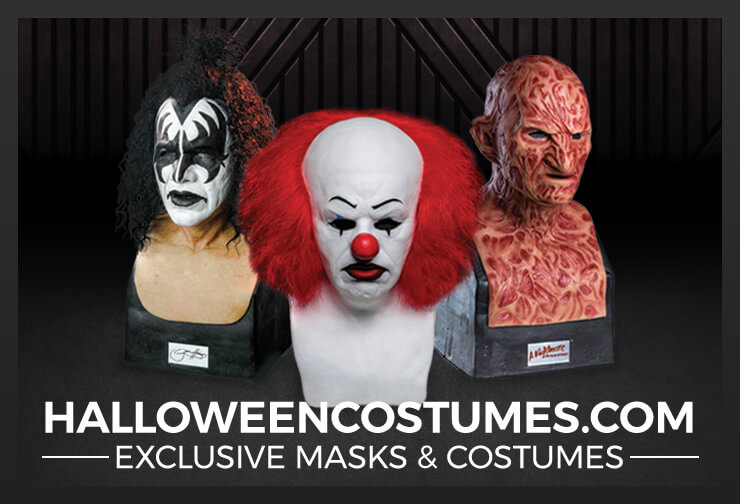 We love costumes here at HalloweenCostumes.com. That's pretty obvious, right? It's what we do. But that love for costumes extends to masks and makeup, really any form of dress-up and cosplay. It's no surprise that many of us grew up watching costume-heavy mediums like horror and fantasy/sci-fi films. So you can say that it's been a lot of fun to work with Immortal Masks on our exclusive Pennywise, Freddy Krueger, and Gene Simmons silicone masks.
Immortal Masks of Hollywood, California is a huge name in the effects industry. Their in-house artists and collaborators have worked on plenty of movies that you'd recognize, from indie horror classic Killer Klowns From Outer Space to blockbusters like Jurassic Park and Star Wars: The Force Awakens. Their silicone masks are all hand-painted and feature an internal mesh which allows them to stretch to many times their original size yet still resist tearing. We can't say that these masks are immortal, but they're definitely durable and made to last. Let's take a look!
Pennywise from Stephen King's It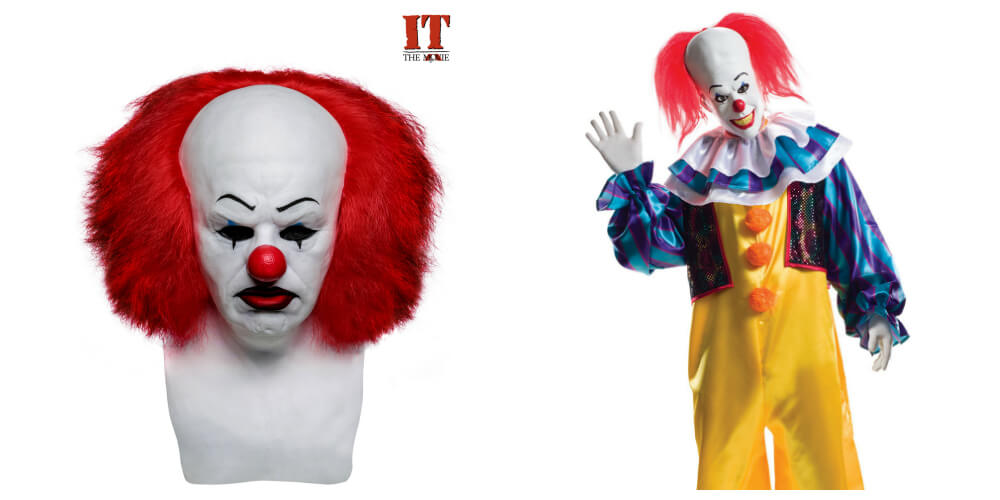 Pennywise IT Collector's Mask Adult Grand Heritage Pennywise Costume
Pennywise is our newest silicone mask from Immortal Masks. That's an obvious choice, considering Stephen King's It was responsible for more than a few cases of coulrophobia around the office. (That's a fear of clowns, by the way.) It's said that a fine mask is like a bottle of wine: you have to pair it with an equally fine costume. Or something. Hey, we sell costumes, not analogies. Anyways, we carry an exclusive grand heritage Pennywise costume–"grand heritage" simply means it's high quality. That costume already comes with a mask, but upgrading to the exclusive Pennywise mask is a nice option.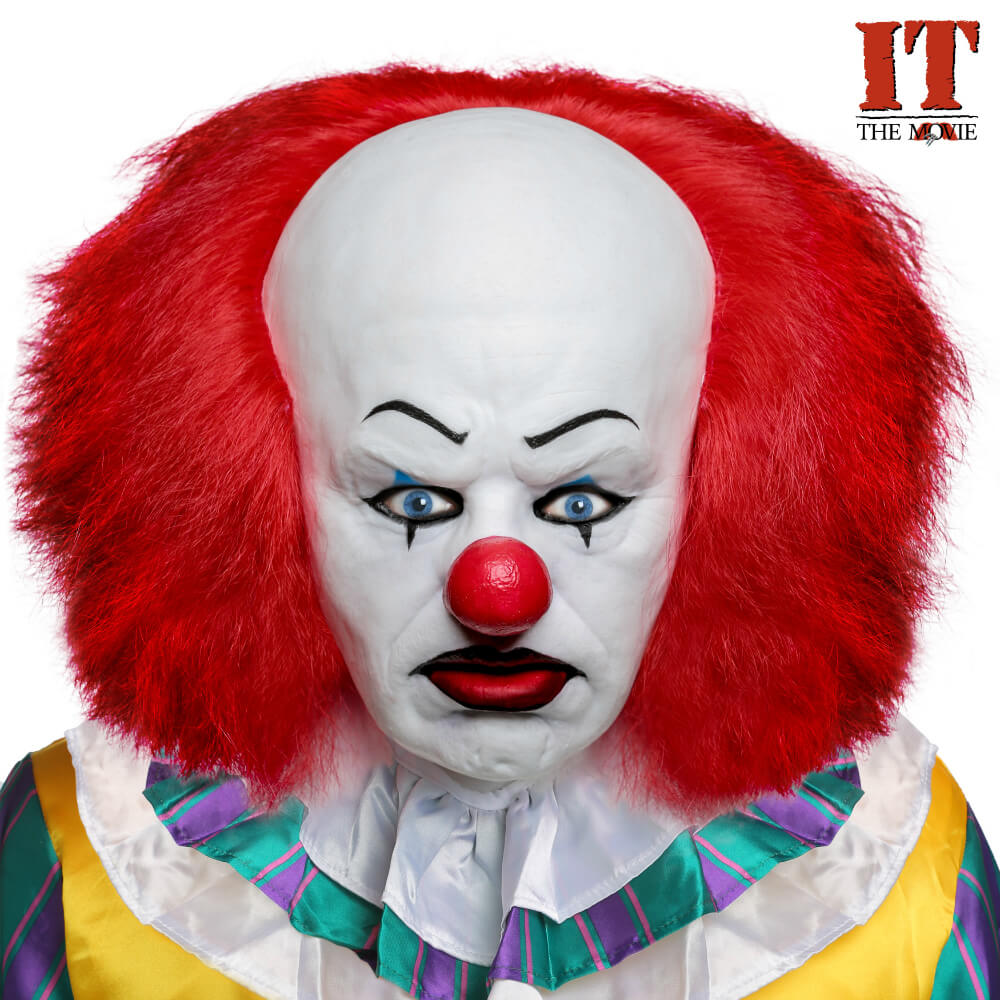 "I'm every nightmare you've ever had. I'm your worst dream come true. I'm everything you ever were afraid of."
Freddy Krueger from A Nightmare on Elm Street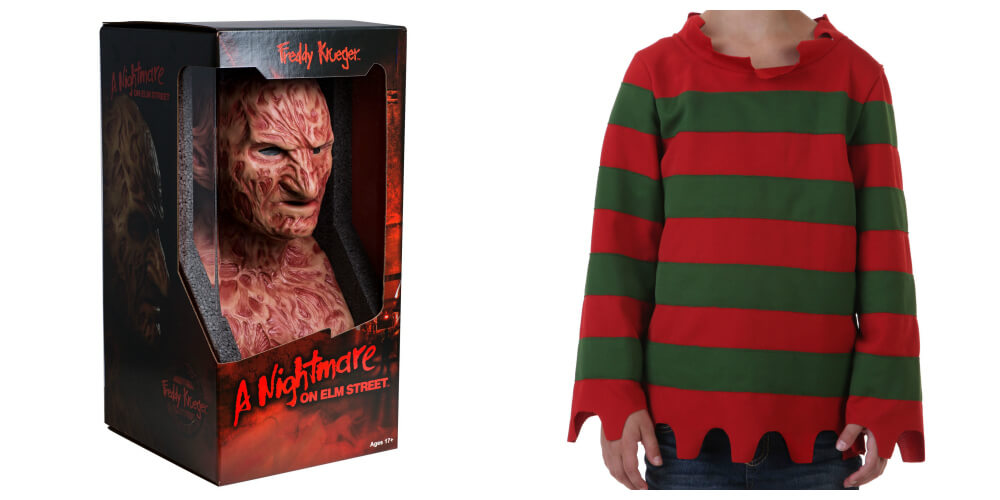 Freddy Krueger was our second collector's mask from Immortal. We've seen a lot of Freddy costumes and cosplays over the years, and they all involve a great deal of makeup time, both applying the makeup on and taking it off! That's the beauty of a silicone mask like this: you get a mask that was sculpted and painted by Hollywood effects artists, but you can slip it on in seconds. A quality sweater, like our children's Nightmare sweater pictured above, completes the look.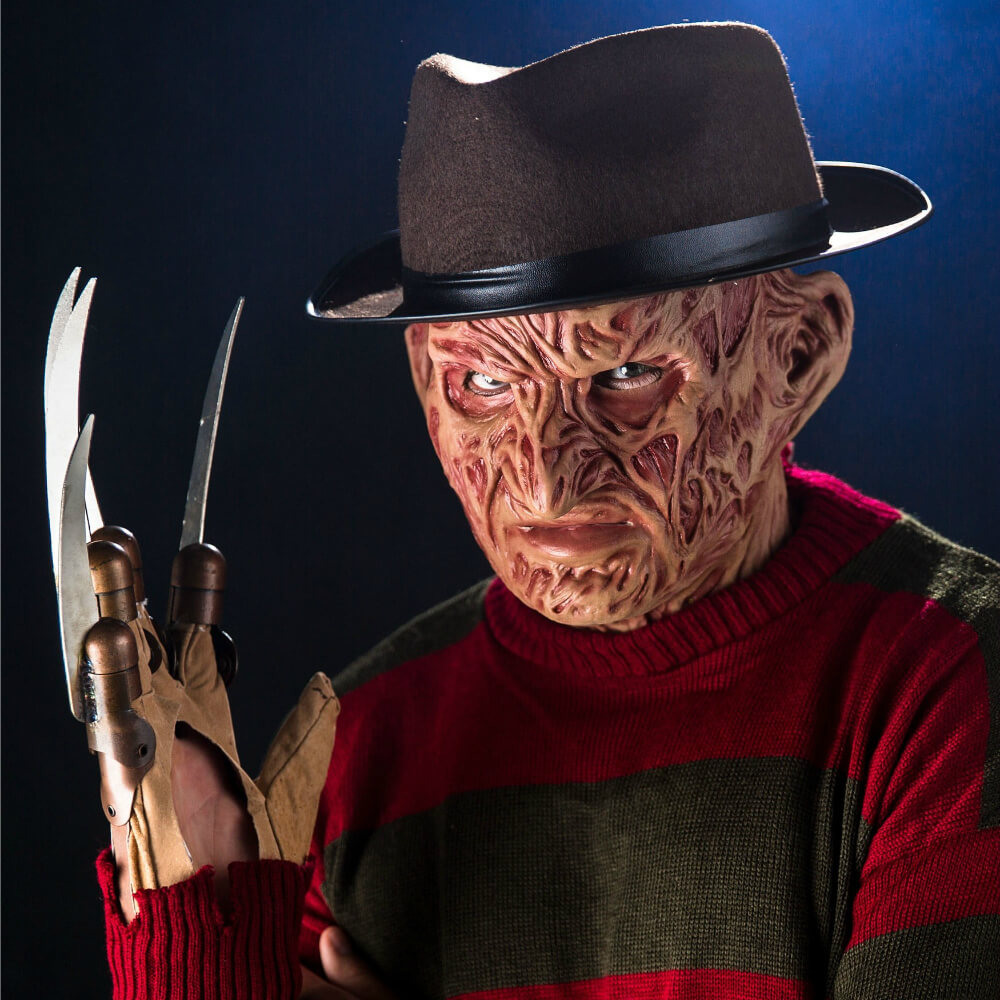 "When I was alive, I might have been a little naughty, but after they killed me, I became something much, much worse. The stuff nightmares are made of." (Are you sensing a trend with these masks?)
Gene Simmons (The Demon) from KISS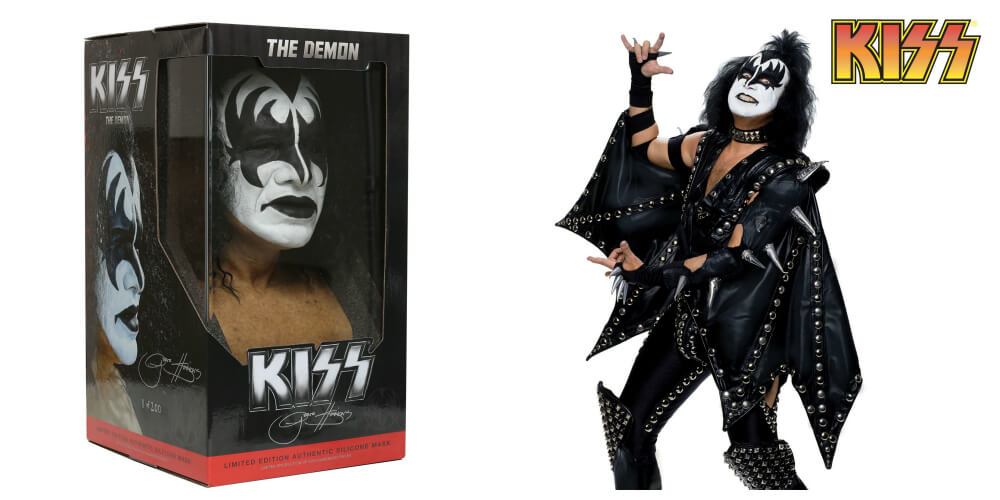 Authentic Limited Edition Gene Simmons Demon Mask Authentic Gene Simmons Costume
The Gene Simmons "The Demon" mask was the result of our first collaboration with Immortal Masks. We have made exclusive, licensed KISS costumes for some time, so a limited edition mask was a real no-brainer. The mask is made to be worn, of course, but we have a feeling that most KISS collectors would be putting theirs on display. Because of that, we included a hand-numbered certificate of authenticity in every display box.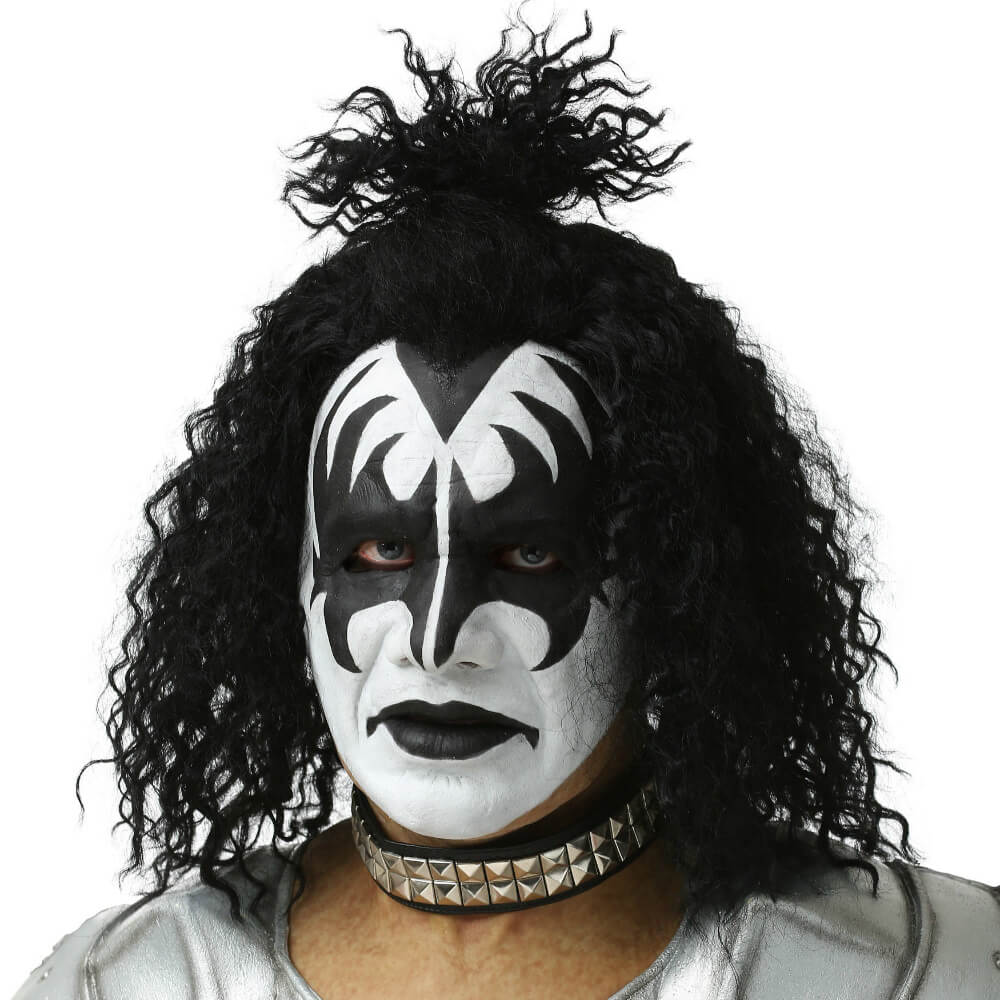 Here's the mask being worn. The model said that the mask was so comfortable that he could wear it all day. We don't recommend that, unless you like being mistaken for Gene Simmons.
We made this video to cover all The Demon mask's important features, from the mesh core to its stretchability.
YouTuber HorrorHound 85 made this honest and unsolicited unboxing/review of the mask.
What did you think? Have you worn a silicone mask before, or do you own any? You can brag about them in the comments below, we don't mind at all. Even if silicone isn't your thing, we carry all kinds of Halloween masks, including plastic and latex masks.