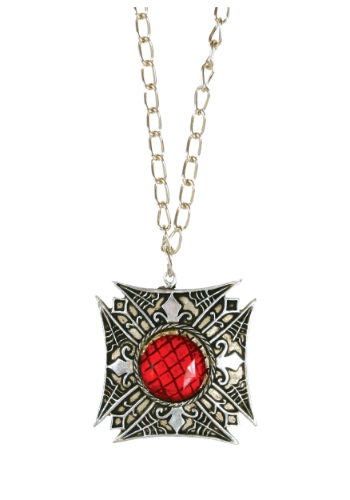 Necklace w/Crimson Faux Jewel
As a creature of the night, I demand that you have a keen sense of fashion. Who wants to be lured to their grave by a fashion-less monster? The vampire necklace is a start...a start. Hey, it's okay to ask your murderer to visually entertain you for before ripping out your throat. Really it's the least they can do.
Silver chain w/ square pendant

Crimson faux jewel at it's center
Vampire Necklace
Product # FU9084V
There are no reviews for this item.
Be the first to write a review!