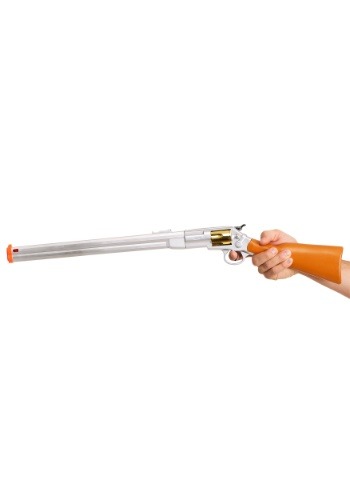 You can be the law or the lawless with this Toy Ranger Rifle. Use it to terrorize the local bank or save it, the choice is yours. Just remember, there is no try only do or do not.
28'' long

Grey molded barrel

Brown handle

Pull the trigger and you'll hear a popping sound

The end of the gun lights up

Requires two ''AA'' batteries (not included)
State laws prohibit the sale of toy guns within the states of New York and California. In compliance with this law we are unable to ship this item to these states.
Toy Ranger Rifle
Product # FY721443
There are no reviews for this item.
Be the first to write a review!