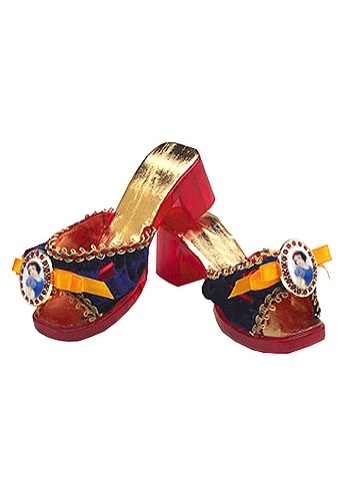 Run through the forest and sing a song in these Snow White deluxe jelly shoes. The perfect way to complete your Snow White costume, these children's shoes measure 7 1/2" from heel to toe and the heel is 1 3/4" high. They are red with gold lining the inner soles and are secured to the feet with a blue strap across the toes. The strap is decorated with red ribbon, gold lace and a character cameo. The cameo sits in a gold pendent and is highlighted with red beads and yellow ribbon. Slip these shoes on with any of our Snow White dresses and beware of elderly women with apples!
Snow White Deluxe Jelly Shoes
Product # DI18259
Size
Length
(heel to toe)
Heel
Standard
7 1/2"
1 3/4"
*Note: Measurements are of the actual item.
There are no reviews for this item.
Be the first to write a review!