Shower Curtain Costume
Product # FO62701
There are no reviews for this product yet.
Product Includes:
Curtain w/ attached rod and shower head w/ harness
Product Measurements:
Measured In: Inches

|

Centimeters
Measurements will be available within 24 – 48 hours of the product arriving.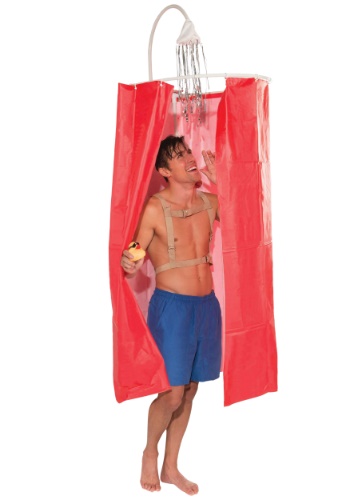 Product Description
Do people often tell you that you stink? Do they often ask, 'when is the last time you showered?' If so, rub it in their face this year when you wear this Shower Curtain Costume! This is a unique costume that your friends will get a kick out of! And hey, they can't get after you about showering once they see you in this!
shower costume attaches to body w/ adjustable harness

plastic white tubes snap together to make the cylindrical shower

height of costume is 67" and width is 48"

shower head has silver streamers attached

*shower curtain is PLAIN RED- NOT red w/ white polka dots*