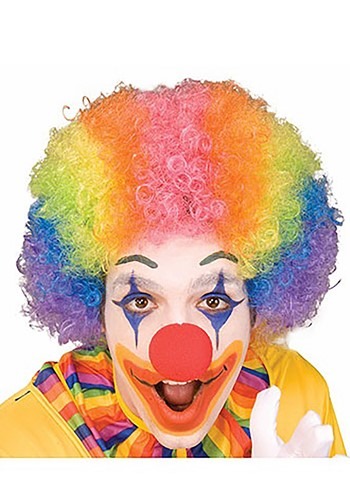 If you promise not to turn into a psycho who runs around stalking and killing people, we promise to give you the Rainbow Clown Wig. Hey it could happen, nearly every 80s or 90s film features a killer clown. There's a reason for that.
100% synthetic fibers

Colorful hair

Mesh netting interior
Rainbow Clown Wig
Product # FO23098
There are no reviews for this item.
Be the first to write a review!