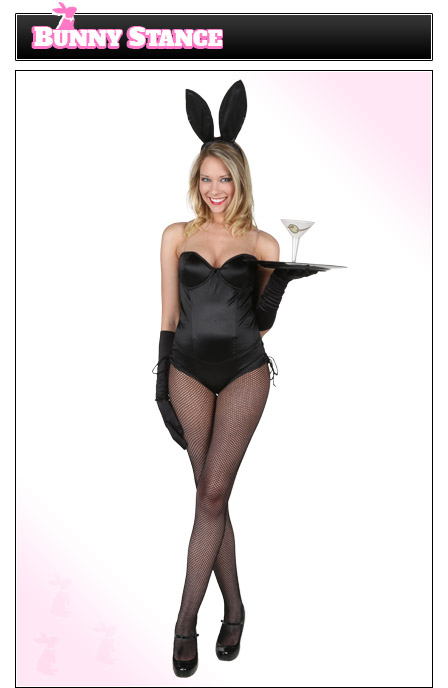 The Bunny Stance was a posture that was required when in front of patrons of the Playboy Club. This meant her legs stayed close together, her back was arched and she was ready to help her customers.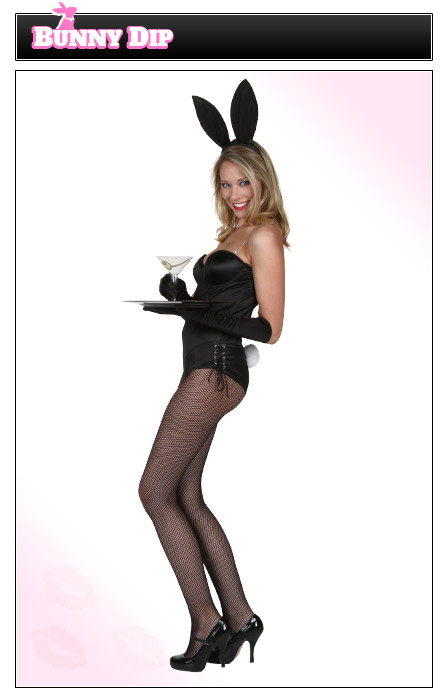 The Bunny Dip is where the bunny gracefully leans backwards while bending at the knees. This pose allows the bunny to serve drinks while keeping her low cut costume in place.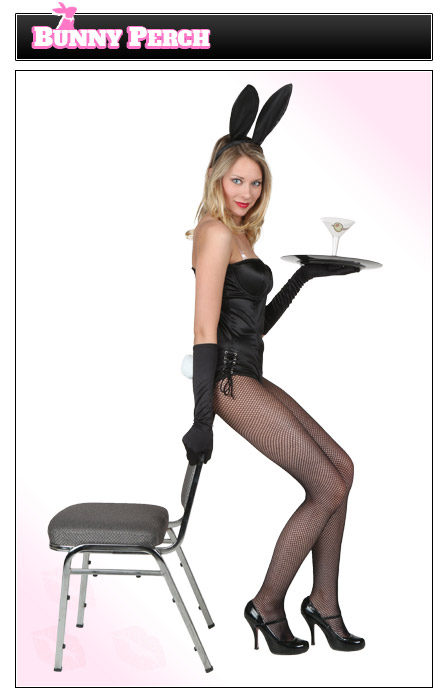 A bunny at rest was required to sit in the Bunny Perch. She was required to balance on the back of a chair, railing or sofa but could not get too close to any patrons.
It's not every day that you wear a costume with a fluffy tail attached. It was popular back in the day, and still is popular today, so show off that tail for pictures.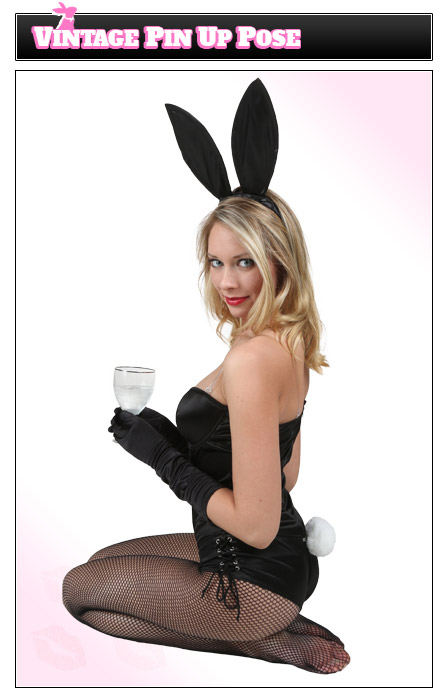 Have fun, be flirty, you're a bunny! This pose was done to mimic a vintage pin up poster featuring a bunny with a seductive over the shoulder smirk. Perhaps it will inspire some more fun ideas for you when you wear your costume.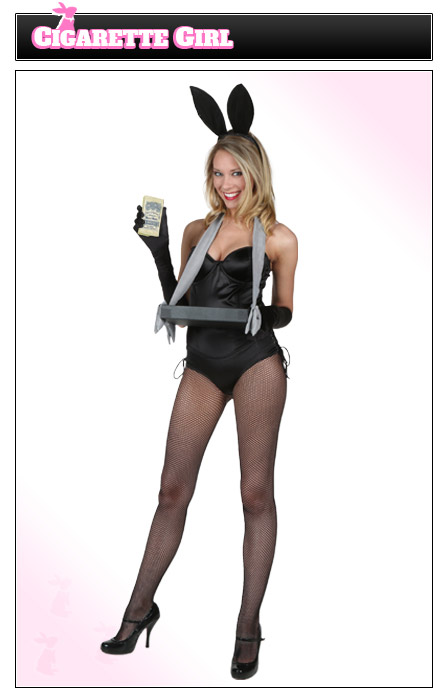 By adding a couple accessories, you can have your bunny costume serve as a cigarette girl. This would be a great option for mixing things up if you and some friends were planning to go as a group of bunnies.