There's more to becoming Peter Pan than just putting on a costume. If you want to really get into the character, you need to practice Peter's moves and poses. When in Neverland, do as Peter Pan does!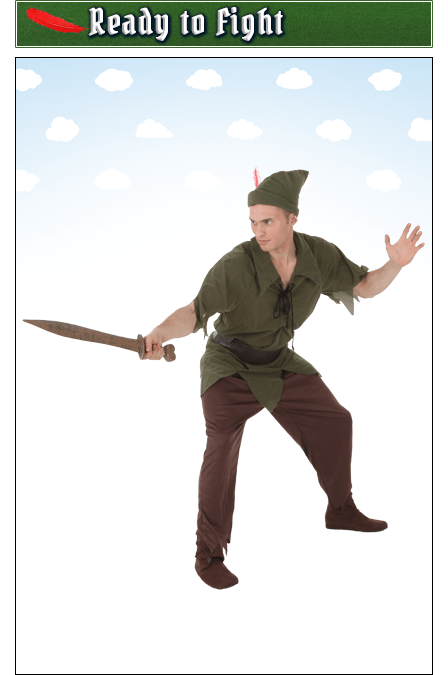 The climactic scene in Peter Pan is Peter's battle with Captain Hook to rescue Wendy. He imitates the ticking sound of the crocodile that swallowed an alarm clock, so he can sneak up to Hook's ship. They have a sword fight, which ends with Peter kicking Hook overboard into the jaws of the waiting crocodile. Try this swashbuckling pose when you rescue a fair maiden: wide stance for good balance, alert and focused on your foe. After your epic battle you can proudly announce, "What a pity, Mr. Smee. I'm afraid we've lost the dear Captain."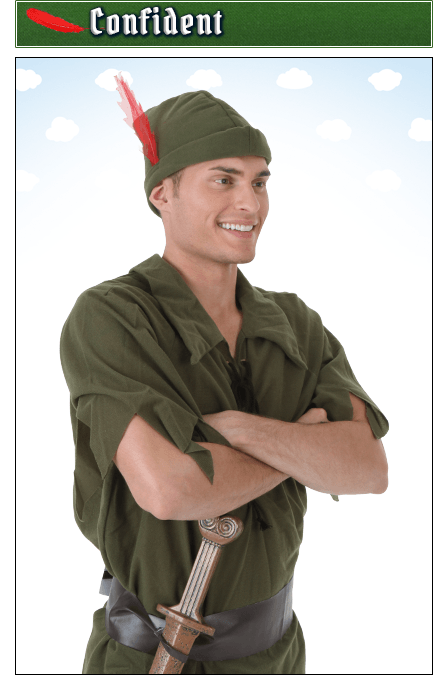 It's sometimes said that children are fearless and confident because they haven't learned about limitations yet. That's probably a pretty good description of how Peter Pan approaches life, and maybe why he doesn't want to grow up. He doesn't want to be told what he can or can't do! You can face the world with this confident pose, and bring Wendy, John & Michael Darling to Neverland for adventures. Then you'll have to let go and crow!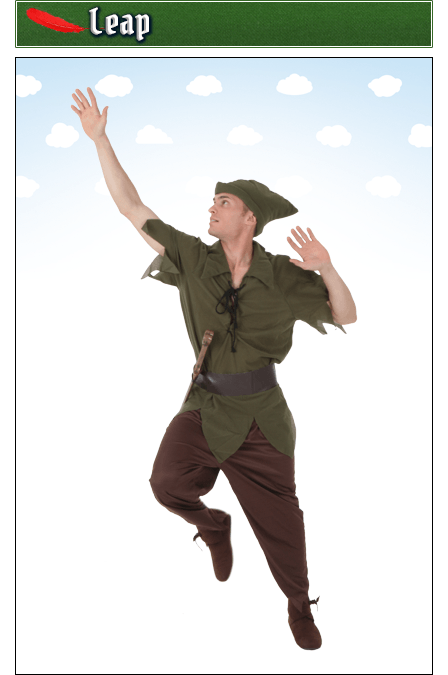 Take flight as Peter Pan with a leap like this one! Now, think of the happiest things--it's the same as having wings. Any happy thought will do. Think of a day at the beach, or good times with friends, or even pirate adventures as Peter Pan. Take the path that moonbeams make, if the moon is still awake. Neverland awaits!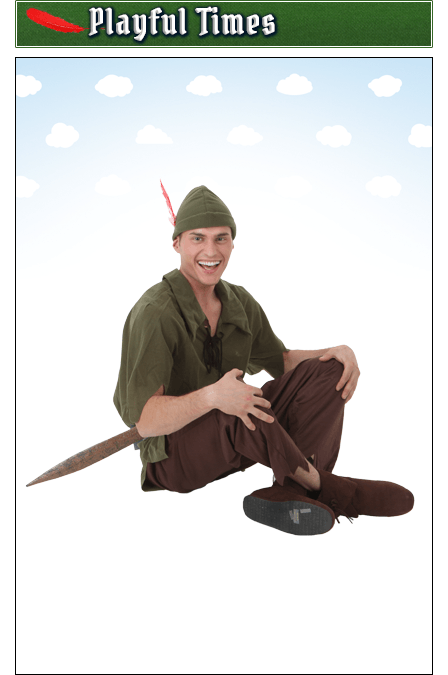 Peter Pan wants always to be a little boy and have fun. Life is all about games and adventures, and listening to stories. He might sit just like this while Wendy tells bedtime stories to the Lost Boys, or while plotting his next raid on the Jolly Roger. You can plan a party or listen to music. No matter what you're planning, you'll be ready for playful times!