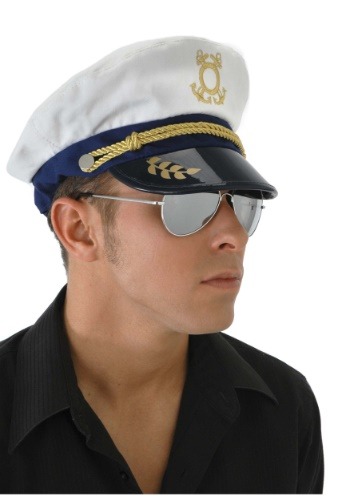 Sea Captain Hat

**Sunglasses not included.
I wonder what a cruise ship captain would think of our Mens Sailor Captain Hat. My guess is he'd think it looks pretty darn good.
Polyester/ Cotton blend

White hat, trimmed in blue

Golden embroidered anchor, rope and leaf prominently displayed

Interior pocket

Adjustable
Mens Sailor Captain Hat
Product # EL290490
There are no reviews for this item.
Be the first to write a review!