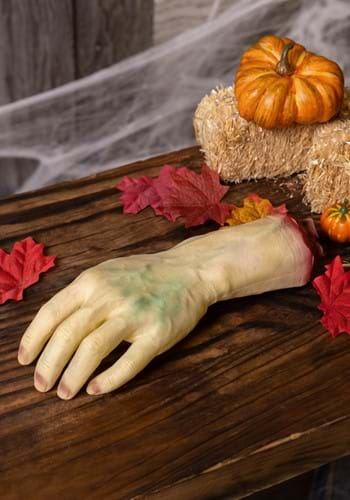 Product Description
There are so many possibilities with this life sized severed hand decorations. Use it during a handshake and leave your guest holding the severed hand! Place in on a food platter along with your hors d'oeuvres. Casually leave it near your soup pot to cause others to speculate on what's for dinner.
Measures 10" long x 4" wide

Plastic molded hand w/ bloody stump
Product Reviews
There are no reviews for this item.
Be the first to write a review!