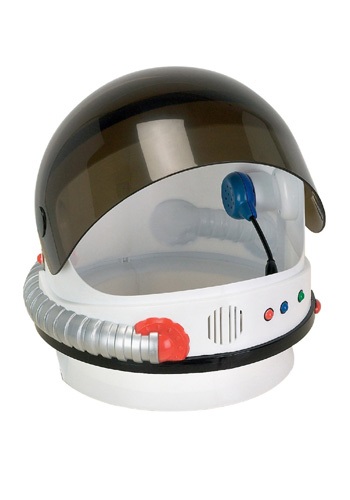 Product Description
I wonder what would happen if you removed your helmet in outer space. Do you think your head would explode or just freeze? Either way, make sure you stay inside the Kids Astronaut Helmet. The last night you need is a frozen head… that can't be good.
White plastic helmet w/ 28'' circumference

Realistic countdown w/ blast off sounds

Retractable visor

Mock boom microphone

Oxygen vent w/ regulator hoses

*Will not protect you should you go into outerspace*
Product Reviews
There are no reviews for this item.
Be the first to write a review!