Iron Man Costumes
1 - 60 of 68
---
As a wealthy inventor, industrialist, and a ladies' man Tony Stark had little incentive to use his genius to get involved with hero work. And yet we're glad he did because thus Iron Man was born. The suit has seen several different incarnations and fans seem to love each and every one. Several versions of his famous armor are available here as Iron Man costumes.
Iron Mans armor gives him superhuman strength and durability, flight and an array of weapons including repuslor rays that are fired from the palms of his gauntlets. While our costumes may not bestow any special powers, Stark Industries would not release the technology to use to get that realistic, they are definitely going to make you appear heroic, which is more that we can say for people who are not wearing Iron Man armor.

Iron Man Costumes
How to Be Iron Man
Ideas, Tips & Tricks
There's a lot more to being Tony Stark than just a cool high-tech suit. Sure, the Iron Man suit IS pretty awesome, but Tony has style, swag and a whole encyclopedia of superhero moves to go along with it! This quick guide has some great tips on how you can harness your inner "genius, billionaire, playboy, philanthropist" while you wear your costume.
How to Pose for Pictures in Your Iron Man Costume
Iron Man Poses
"Hand Out"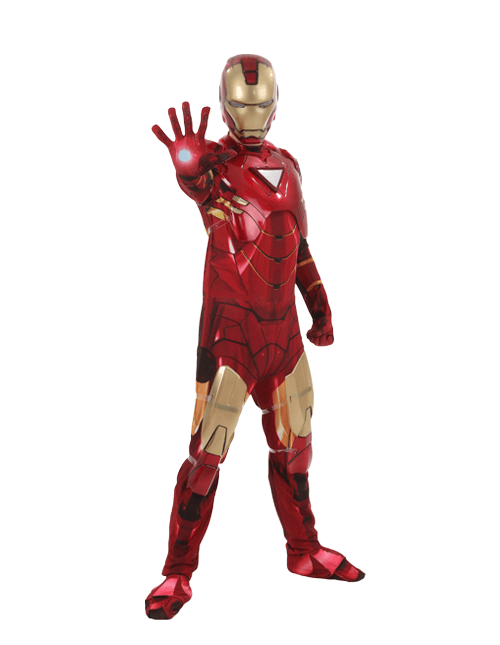 "Stand Ready"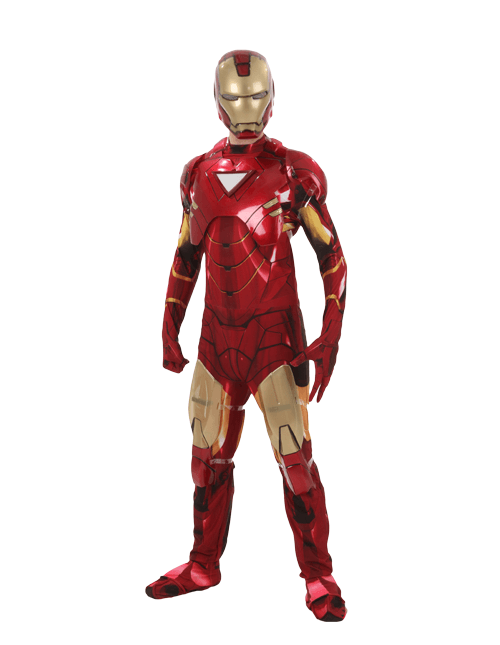 "Strike"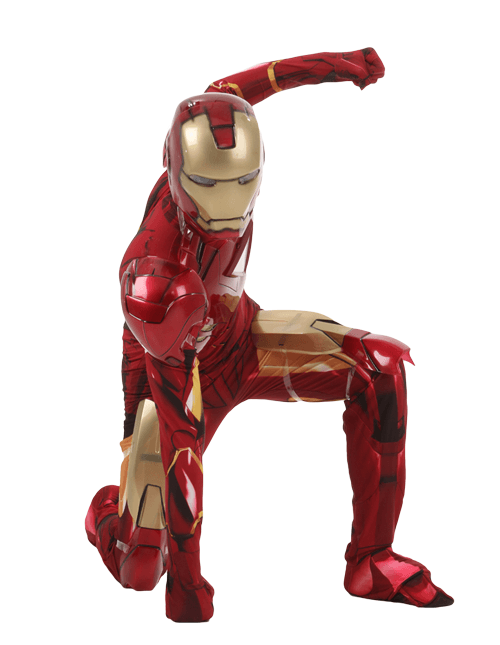 "Flying"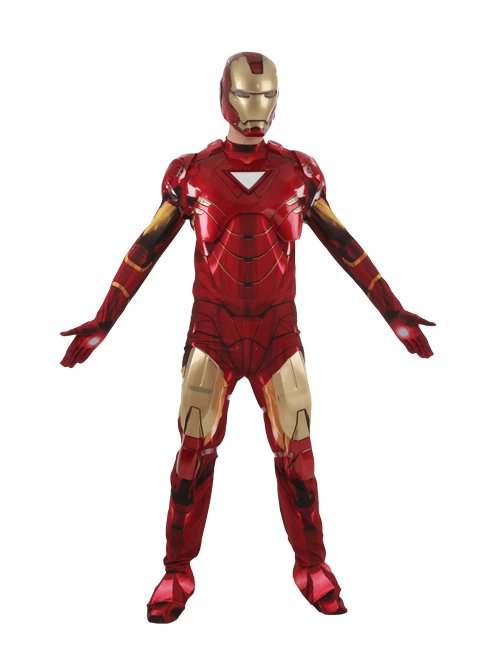 What is it about Iron Man that makes him so irresistible to the camera? His flair for colors? His sparkling personality? The gadgets and weapons on his suit? It's all of the above! So, if you plan on assuming the role of this Avenger, you'd better be ready to take some pictures. That means having some heroic poses ready for the camera. You can find some of the hero's iconic stances from the movies that make a perfect pic to share with your friends.
Couples Costumes to Pair with Iron Man
Iron Man Couples
Iron man & Black Widow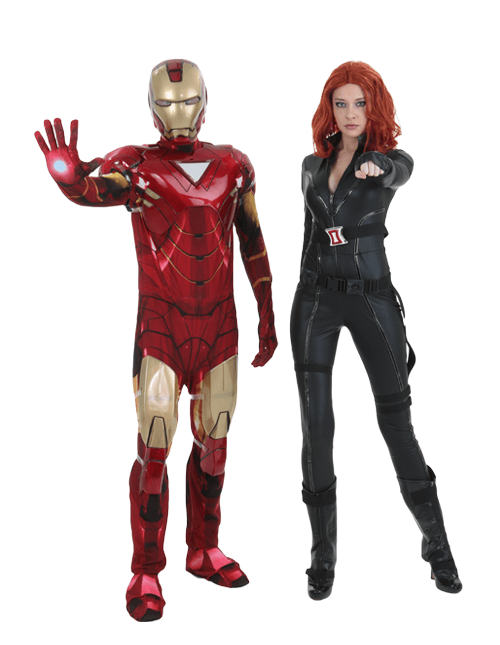 Iron Man & Pepper Potts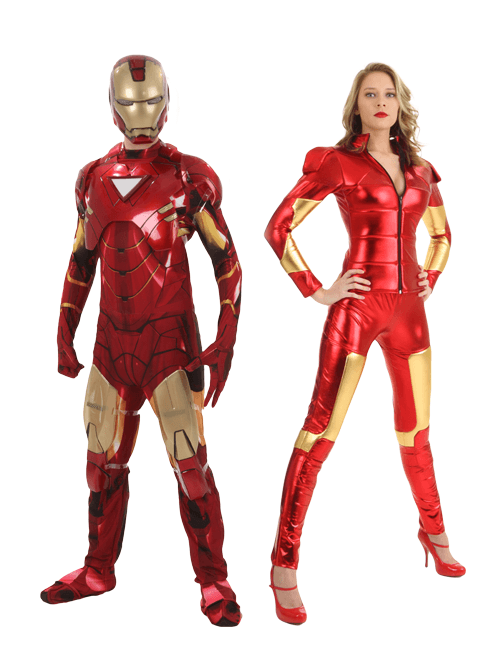 Iron Man always looks best with a date, but with so many heroes to choose from, which is the perfect couples look for Tony? You can find some of the best choices right here! For the full Avengers look, pair up with Black Widow. For a look based straight out of the movies, team up with Pepper Potts.