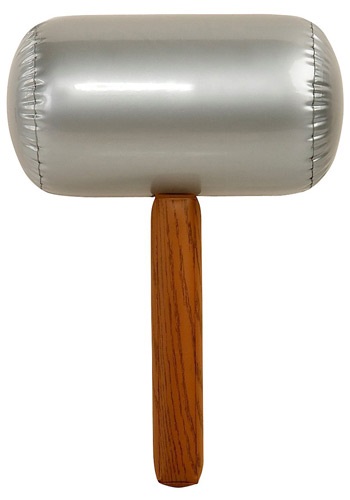 This inflatable mallet is a funny accessory that can be added to many different costumes! The mallet head is silver and there is a printed design on the handle made to resemble wood. Add this to your clown costume or Super Mario Bros costume!
Inflatable Mallet
Product # RU8551
There are no reviews for this item.
Be the first to write a review!