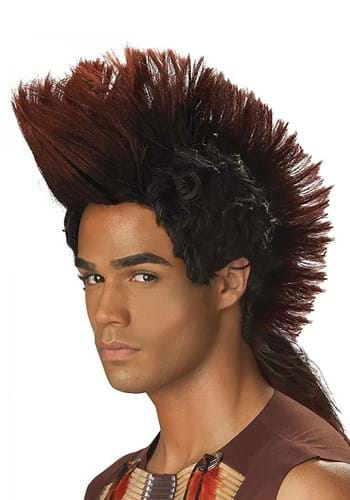 Get the fierce look of a traditional Native American brave with this Indian warrior wig. The wig is made of synthetic fibers and the interior has a mesh cap for a comfortable fit. The wig itself features a standing mohawk hairdo. The hair is black, but the mohawk has red-orange highlights. This adult warrior mohawk wig is a great accessory to add to any of our men's Indian costumes.
Indian Warrior Wig
Product # CA70080
There are no reviews for this item.
Be the first to write a review!