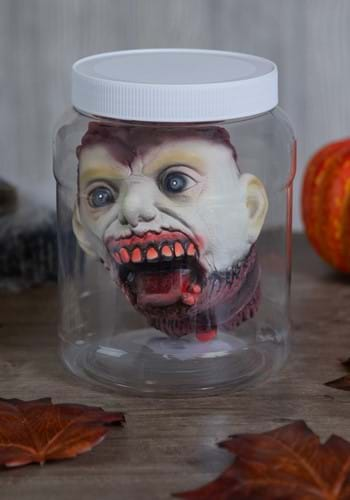 Product Description
In the Will Smith film the Wild Wild West, his partner was able to take a decapitated head and create a projector through the eyes and play his last moments. What were THIS guy's last moments? I think it was something like OMG...OMG...SOME NUT JOB IS CHOPPING OFF MY HEAD!
Clear jar measures 8" high, 6" diameter

Decapitated head has bulging eyes

Exposed brain and tongue
Product Reviews
There are no reviews for this item.
Be the first to write a review!