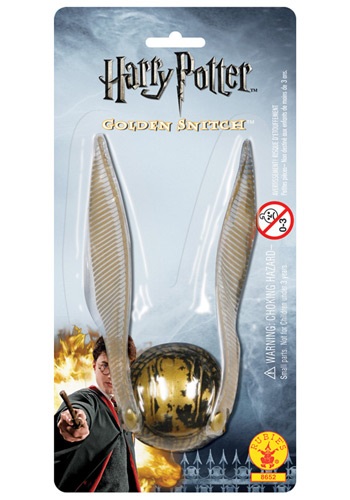 Start your own game of Quidditch from Harry Potter with this Golden Snitch. This Snitch includes two plastic wings fastened onto a gold rustic ball. The wings are clear plastic with gold stripes printed on them. They also rotate around the ball. Check out our Quidditch Accessory Kit and Harry Potter Broomstick so you're ready to play the magical game!
Harry Potter Snitch
Product # RU9707
There are no reviews for this item.
Be the first to write a review!