Halloween Costumes 2016

Can you believe that it's already 2016?! You know what that means! A whole new year is here and it's going to be filled with hilarious memes, celebrity drama, and insane pop culture stories that will make you say, "OMG, I can't believe it!" Getting your clever Halloween costume for 2016 all squared away in January might seem like you're rushing things, but what's the harm in being prepared? We'll round up all the most unbelievable news stories of 2016 so you don't have to rack your brain for great pop-culture themed Halloween costumes. We've got you covered, whether you want to start your preparation now or if you rather wait until October 30th to start coordinating your costume ideas!.

Snape Passes Away
Raise your wands in solidarity because it's time to mourn the loss of one of Hogwarts most treasured professors. Alan Rickman, better known in the wizarding world as Severus Snape, passed away on January 14th after battling cancer. Fans of the illustrious British actor were shocked and devastated when they heard of his passing. His talent and memory will live on in his iconic movie roles. Of course, we can all pay tribute by spending Halloween at Hogwarts.
One Direction Break-Up Rumors Swirl
So...will they or won't they? One Direction fans will suffer from extreme heartache if Louis, Niall, Liam, and Harry decide to go their separate ways to pursue solo careers. Fans of the super popular British boy band felt a pang in their hearts when hottie Zayn Malik left 1D earlier in 2015 but how will fangirls survive if the whole group disbands? We all just have to wait on the edge of our sold-out concert seats to see if One Direction will get back together after their hiatus or if they indeed decide to walk away from the band altogether. If that's the case, get ready to hear sobs from girls all over the world who are experiencing an acute case of "One-Direction-Heartbreakitis."
The X-Files Reboot Premieres on Fox
The truth has to be out there somewhere because Mulder and Scully are still searching for it! Fans of the popular science-fiction horror drama can't wait for the return of The X-Files after a 13-year hiatus. Fox decided to make a six-episode miniseries where Mulder and Scully pick up right where they left off, investigating paranormal and supernatural phenomena. Will you be skeptical of extraterrestrial life or will you be a firm believer that aliens are somewhere out there? Tune into Fox so you can decide if you're more like Agent Mulder or Agent Scully. What demon/monster/spirit/conspiracy theory will they expose? Only time will tell!
David Bowie Dies at age 69
Saying goodbye to the Goblin King was a tragic way to kick off 2016. David Bowie passed away from liver cancer in his New York City apartment on January 10th. It was shocking when Bowie was found dead two days before his 69th birthday because he had successfully kept his life-threatening illness a secret from the world. Try not to dwell on his unfortunate passing and instead celebrate his life in the best way possible. Get out your red shoes, powder blue suit, and matching eye shadow and belt out your best rendition of "Life on Mars." David Bowie will be watching you from the stars.

Deadpool Movie Smashes Records
Marvel madness continues in 2016 with the release of the much anticipated movie, Deadpool. Unlike other superheroes, Deadpool isn't exactly likable. He's sarcastic, mentally unstable, and he talks a mile a minute, giving him the appropriate nickname "The Merc with the Mouth." Superhero movies are always a guaranteed blockbuster hit, but will movie patrons like watching a sarcastic superhero who doesn't act like the typical "hero" at all? The answer is yes! Deadpool had the largest R-rated opening weekend in superhero history. It's safe to say that Deadpool Costumes will be a hit this Halloween.
Pride and Prejudice and Zombies Film Puts Twist on an Oldie
Say so long to boring Jane Austen novels and hello to blood, guts, and gore! Jane Austen's popular romantic fiction novel, Pride and Prejudice, has undergone quite the makeover. Now instead of conquering her prejudice, Elizabeth has to conquer flesh-eating zombies while wielding a sword and showing off her ninja skills. Mr. Darcy, Mr. Collins, and Lady Catherine will all be there on the big screen slaying the undead left and right. If you've always fancied English literature and you have a strong affinity for brain-munching zombies, we have a feeling that Pride and Prejudice and Zombies will become your favorite movie of the year!
Zoolander 2 Comes to Theaters
You better have your "Blue Steel" pose perfected, because the most beautiful man in the world is back to rule the fashion world! Ben Stiller, Owen Wilson, and Will Ferrell are all back in Zoolander 2, which is the hilarious sequel to 2001's hit comedy, Zoolander. This movie is packed with Stiller and Wilson's crazy catwalk antics and many cameo appearances from current celebs like Justin Bieber, Ariana Grande, and even Kim Kardashian. We're excited to see all the "really, really good-looking" people that star in this movie!
Super Bowl 50 Pits the Panthers vs. the Broncos
Order the chicken wings and crack open a beer because it's Super Bowl time! Super Bowl 50 pit the Carolina Panthers against the Denver Broncos and was played at Levi's Stadium in Santa Clara, California. Of course the commercials were fun to watch, as well as the halftime entertainment. This year Coldplay headlined the event, but Beyoncé and Bruno Mars made special appearances and stole the show. At the end of the day, the Broncos and Peyton Manning were able to take home the Super Bowl title.
Mountain Dew's Kickstart Debuts Puppy Monkey Baby Commercial
Say what you want about the puppy monkey baby hybrid concocted by Kickstart's marketing team, but it was Super Bowl commercial that had everyone talking this year. Whether you watched the commercial in complete horror or you still haven't quite made up your mind about the pug-faced creature with baby legs and a monkey body, you have to admit that the image is unforgettable. Of course we jumped at the opportunity to turn Mountain Dew's PuppyMonkeyBaby into a stellar Halloween costume idea. Use this DIY tutorial to devise a costume that will both captivate and slightly terrify everyone you meet!

Batman v Superman: The Dawn of Justice Released
It looks like being a DC Comics fan just got a little more difficult! This coming March, superhero fans need to choose sides and the decision is not going to be easy. So the big question is: who are you going to root for? Will you take the side of the Dark Knight who is avenging the destruction of his city or are you hoping the Man of Steel will put Batman in his place once and for all? Of course, there will be other appearances by DC Comic favorites like Wonder Woman and Lex Luther. What will be the outcome of the intense head-to-head showdown? We're not sure but it's going to be a battle of epic proportions!.

A Snow White Spinoff Debuts, The Huntsman: Winter's War
Move over Snow White because this new film is all about the Huntsman! This dark fantasy action-adventure film follows warriors Eric and Sara on their journey to obtain the Magic Mirror, but things take a twisted turn when the Evil Queen casts a dark enchantment over the land. This movie serves as both a prequel and a sequel to 2012's Snow White and the Huntsman, so it will be interesting to see how the movie captures the events before and after Snow White.
Jon Snow Expected to Return to Game of Thrones
So, we all know that the final shot of season five of Game of Thrones was of (spoiler!) Jon Snow, lying in the snow, suffering a vicious death at the hands of his brothers of the Night's Watch. The popular HBO show killed off a beloved main character during their season finale, but now fans are wondering will Jon Snow return? With rumors abound regarding actor Kit Harrington's involvement in season 6, fans everywhere are holding firm to the belief that Lord Snow will return (in one form or another). With fans worldwide speculating over whether or not he will return, the season 6 premiere is sure to be the TV event of the spring!
The Jungle Book Movie Returns in Live Action
The remake of the 1967 Disney classic, The Jungle Book, will feel like an actual trip to the zoo! Unlike the 1967 animated movie, this year's The Jungle Book is a live-action film mixed with CGI, so the wild animals will seem larger than life. Imagine how cool it will be to see the black panther, Bagheera, and the great big bear, Baloo, on an IMAX screen! You can live the CGI The Jungle Book experience when it hits theaters on April 15th!

Alice in Wonderland: Through the Looking Glass Opens in Theaters
We hope that you're ready for a little madness this spring! Alice is going back to the whimsical world of Wonderland, and this time she has to save the Mad Hatter from the evil Lord of Time. If Alice doesn't retrieve his magical scepter, the whole Wonderland kingdom will become barren. An Alice in Wonderland costume would be the perfect addition to your 2016 Halloween wardrobe. After all, we're all mad here!
Captain America: Civil War Film Release
This year is a rough year for superhero fans! Not only do they have to choose between Batman and Superman, but now they also need to decide whether to stand behind Iron Man or Captain America. This highly anticipated Marvel movie hits theaters in May and Avengers fans will be surprised to see their favorite superheroes at war with each other. Everything begins to unravel when Steve Rogers and Tony Stark butt heads regarding whether the government should regulate the Avengers or if they should be trusted to function on their own. Superhero costumes are sure to be a hit Halloween costume in 2016.
The Angry Birds Movie Takes the Game to the Big Screen
You remember pummeling through wood structures to destroy goofy green pigs, don't you? If you spent your fair share of Saturday mornings advancing to new levels in the game Angry Birds, then you'll love heading to the theaters in May to watch all your favorite characters on the big screen. That's right, there is a computer-animated Angry Birds movie and it's going to be epic! A small paradise of birds gets invaded by the nasty Bad Piggies and the band of birds have to do their best to defend their paradise.
Debut of the X-Men Sequel, X-Men: Apocalypse
Mystique, Magneto, and Professor X are all back in the sequel to Days of Future Past and they have a new mutant in their midst. Apocalypse, perhaps the first mutant to have ever lived, awakens after thousands of years and he's disgusted with the world. He recruits a team of mutants to change the world by wiping out all of mankind. Will some of the mutants go through with the destruction? You'll have to head to the theaters to find out!
Top Gun Celebrates its 30th Anniversary
We hope that you didn't get rid of your bomber jacket or aviator sunglasses quite yet, because it's time to celebrate the 30th anniversary of the iconic 80s movie, Top Gun. It's hard to believe that it has been 30 years since we first heard Maverick and Goose say, "I feel the need... the need for speed!" but this May, it's time to dig out your Top Gun DVD so you can relive all the action. Keep your fingers crossed that one day a sequel will be made! Don't forget to celebrate Halloween 2016 in your favorite Top Gun costume.

Teenage Mutant Ninja Turtles: Out of the Shadows Film Drops
Who is green, loves pizza, and has ninja skills like no one else? Well, the answer is the Teenage Mutant Ninja Turtles, of course! The heroes in the half shell are back and they're ready to defend the city from Shredder's takeover. All your favorite characters are in the sequel; Bebop and Rocksteady are villains, while Casey Jones serves as the vigilante who helps take down Shredder and his henchmen. Watch the turtles kick butt when this movie hits theaters on June 3rd. Don't forget to pick up a TMNT costume for the premiere!
Nemo Returns to the Big Screen in Finding Dory
Take the plunge back into the Great Barrier Reef! All your favorite finned friends are back, but now they're searching for Dory. Dory, the forgetful blue tang, sleep-swims off into the deep blue and Marlin and Nemo have to go on an adventure to find her. Your fishy friends all make an appearance in the Disney/Pixar sequel, as well as new underwater friends like Hank the octopus and Bailey the beluga whale.
Horror Returns with the Premiere of The Conjuring 2
Get ready to be spooked this summer, because evil spirits are once again being conjured! Fans of the 2013 supernatural horror film, The Conjuring, will be haunted once again in June when The Conjuring 2 hits theaters. This movie is inspired by true events and tells the tale of a haunting being examined by paranormal investigators, Ed and Lorraine Warren. Traveling all the way to London, the investigators find a single mother and four children who are being terrorized by evil entities. Try to keep your shrieks to a minimum when this sequel comes to theaters on June 10th!

The Female Ghostbusters Remake Premieres
Who ya gonna call? We don't know about you, but if Slimer shows up in our kitchen we're going to call the new all-female Ghostbusters! Popular comedians Melissa McCarthy, Kristen Wiig, Kate McKinnon, and Leslie Jones star in the Ghostbusters reboot which hits theaters this July. When ghosts invade Manhattan, will the Ghostbusters be able to save New York City from paranormal pandemonium? You can expect a lot of laughs and spooky ghouls in this supernatural comedy movie. The ghostly invasion goes down on July 15th, but the Ghostbuster Halloween invasion is slated for October 2016.
Star Trek Beyond Movie is Released Just Shy of 50 Year Television Premiere
This July get ready to step back on board the Enterprise! The popular TV show Star Trek hooked fans back in 1966 and there's no better way to celebrate the show's 50th anniversary than by releasing a new movie. Star Trek Beyond will be the third installment in the reboot series and die-hard fans are excited to see what new director, Justin Lin, brings to the table. The film is said to be, "mysterious," but will Star Trek Beyond boldly go farther than Star Trek Into Darkness?

Long Anticipated Suicide Squad Is Finally Released
Justice has a bad side this August! If you're a fan of DC Comics, you're probably psyched to see your favorite villains, like Harley Quinn and the Joker, unleash their crazy antics in the highly anticipated movie, Suicide Squad. A secret government agency enlists the help of the super villains to execute dangerous tasks. What's in it for them? If the villains are successful they will receive reduced prison sentences. There will be lots of explosions, car chases, and, of course, all out mayhem in this summer blockbuster film that will have you cheering for the bad guys! Harley Quinn costumes will be aplenty this Halloween.
Summer Olympic Games Take Place in Rio De Janeiro
Do you have your plane tickets to sunny Rio de Janeiro in Brazil to watch the Summer Olympics? 42 sports will be contested in this year's 2016 Summer Olympics including swimming, gymnastics, sailing, badminton, diving, beach volleyball, water polo, and table tennis. Will you be purchasing one of the 7.5 million tickets being sold worldwide or will you be celebrating with your friends by hosting your own Olympics from the comfort of your home? Either way, you'll have a blast!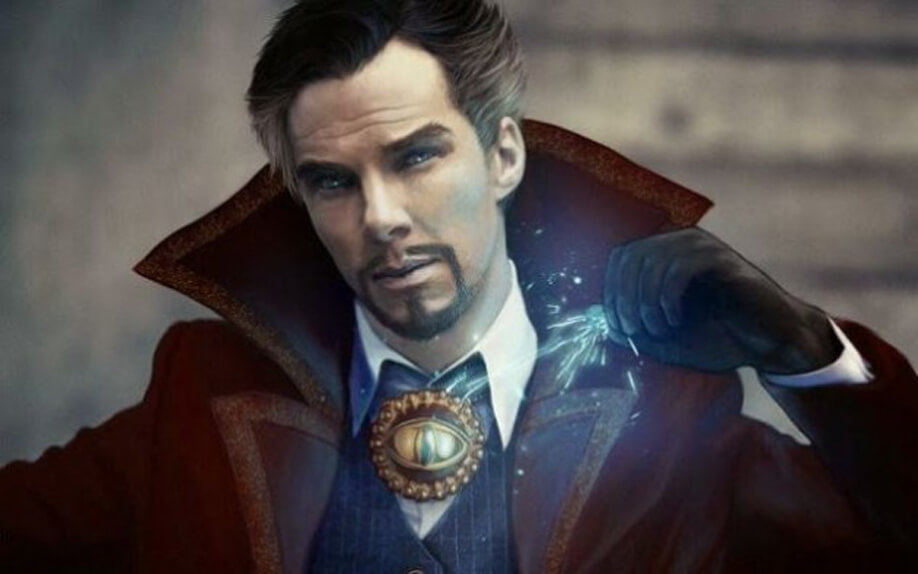 Doctor Strange Stars Benedict Cumberbatch in New Marvel Film
Things are about to get a little strange in the Marvel Universe! Doctor Strange, starring Benedict Cumberbatch, will be the fourteenth installment in the Marvel Cinematic Universe and fans are buzzing about all the supernatural fun that's coming our way. The movie will follow neurosurgeon Dr. Stephen Strange on a journey to new dimensions after a sorcerer finds him and enlists his help to defend the world against evil forces.

The Assassin's Creed Game Prequel Transformed Into Film
Gamers will have to put down their controllers and head to the theaters to watch Aguilar de Nerha wield his blades on the big screen this winter. Instead of pressing the right combination of buttons, fans of the award-winning video game will love to sit back, relax, and watch the 15th century Spanish assassin kick Templar butt. The premise of the movie centers around Callum Lynch's unlocked genetic memories, allowing him to relive the adventures of his ancestors.
Star Wars: Rogue One Marks the Beginning of the Anthology Series
Star Wars fans are ready to let out a Wookiee-sized yell because the beginning of the anthology series starts this December. This upcoming Star Wars film, directed by Gareth Edwards, focuses on the Resistance and their bold mission to steal plans for the Empire's Death Star. Fans are dying to know if Hayden Christensen will reprise his role as Darth Vader, but like The Force Awakens, details of the movie are tightly under wraps. Luckily we have awesome Star Wars costumes to tide us over during Halloween.
Jumanji Remake Releases, But Draws Early Critics
It looks like the movie about a life-threatening board game, Jumanji, is getting remade for 2016, but are fans really jumping up and down about this? It's a bit of a touchy subject since the 1995 classic movie starred the late, great Robin Williams, and some feel like it's insensitive to remake one of his iconic movies so quickly after his passing. However, some fans can't wait to see the stampeding animals and giant insects on the big screen once again. Will you go to see the new Jumanji or will you choose to watch the classic on DVD?