Fit Finder
What You Selected
Drum roll please... you are about to see all that's new and exciting for 2014! Here is where you will find the newest Halloween costumes for 2014. From this year's movie characters to new takes on classic looks, we've gathered everything you'll need to make this Halloween the best ever.
We are committed to researching the latest trends and locating the hottest new looks so that our customers can be the best looking ghouls, pirates, superheros and zombies anyone has ever seen. Shop often, new items are being added all the time!
MEDIA / Halloween Costumes 2014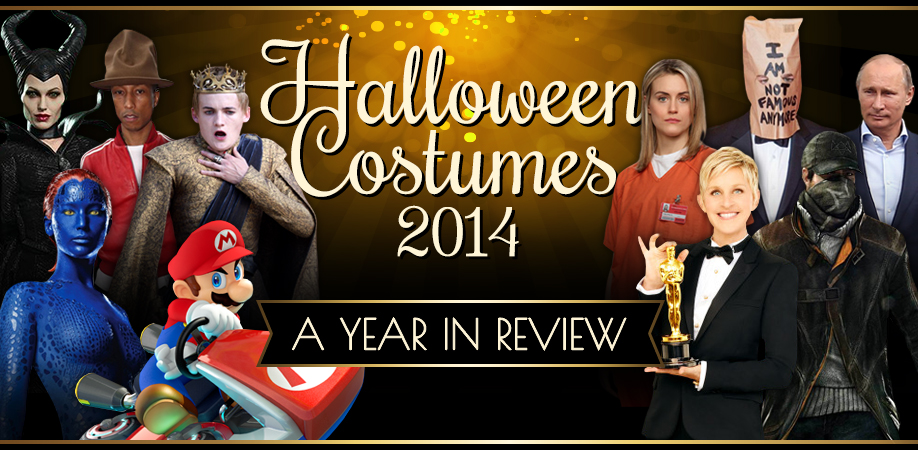 2014 has had a lot of memorable moments in pop culture. So many, in fact, it can be difficult to keep track of all the gossip, news, and events that standout as highlights. As Halloween fast approaches, take a step back and look at the year in review to fully capitalize on funny and unique costume opportunities. Here's our Halloween costume 2014 roundup.

January started off a little slow but picked up toward the end of the month as the media and celebs sloughed off the winter blues to entertain the nation.
True Detective
HBO released one of their best crime dramas ever with this old-time detective comics' themed showstopper with ties to famous works of literature. Marty Hart and Rust Cohle's opposites-attract-chemistry is magnetic and the philosophical undertone of their dialogue have a profound effect on the viewer.
SPOILER ALERT:
Get yourself a boiler suit, scar makeup, and go as the demented Errol Childress. Or take the good guy approach and go as Rust or Marty and show everyone the light's winning.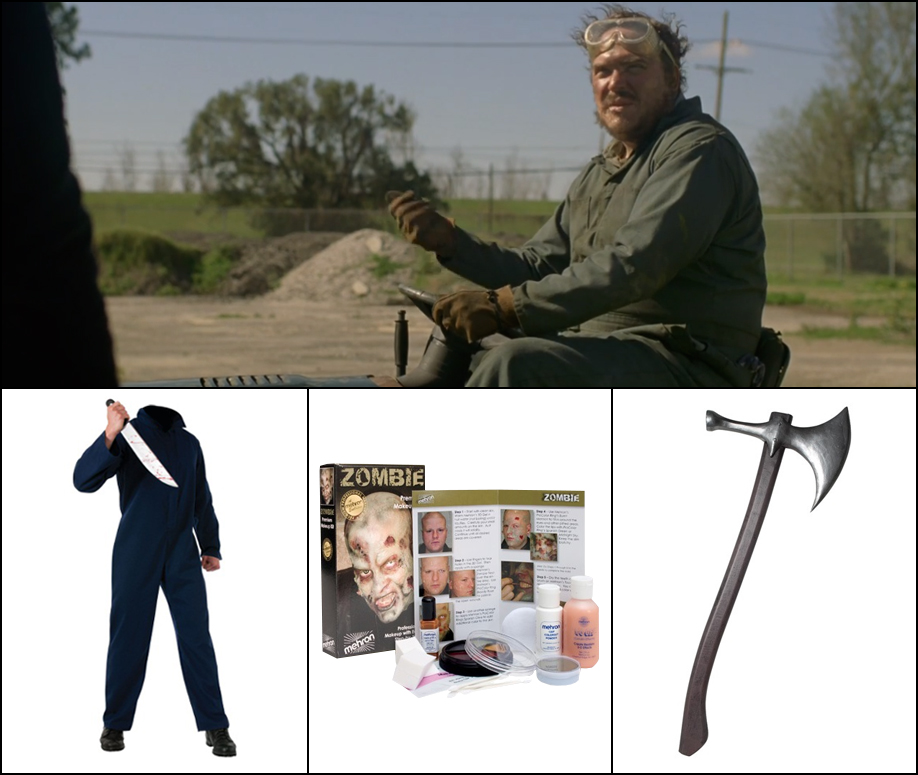 The Grammy Awards – Pharrell Willams' Arby's Hat
Pharrell killed it with his hilarious, but admittedly awesome Arby's hat. The strange accessory fits his style and it blew up over social media. Mix-and-match some trendy clothing and throw on a funny Arby's hat or Mountaineer cap and people will most likely get the reference. You could always walk around clapping and asking people to clap along if they feel like happiness is the truth.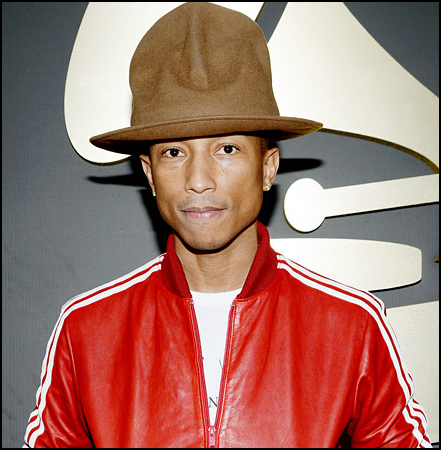 #Selfie – The Chainsmokers
If one thing can be taken from 2014 it's been the year of the selfie. Make an Instagram border that easily attaches to your body, and strike a pose!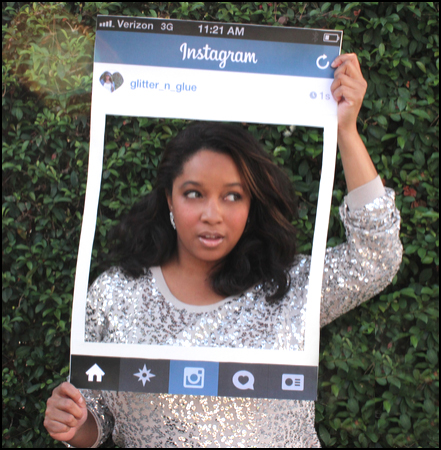 Shia Lebouf: "I am not famous anymore"
Shia had a bonafide celebrity meltdown in 2014. He plagiarized, wore a brown bag over his head at a premiere, walked out of a cast interview after plagiarizing again (stealing football great Eric Cantona's famous words), and was recently arrested for disorderly conduct and trespassing.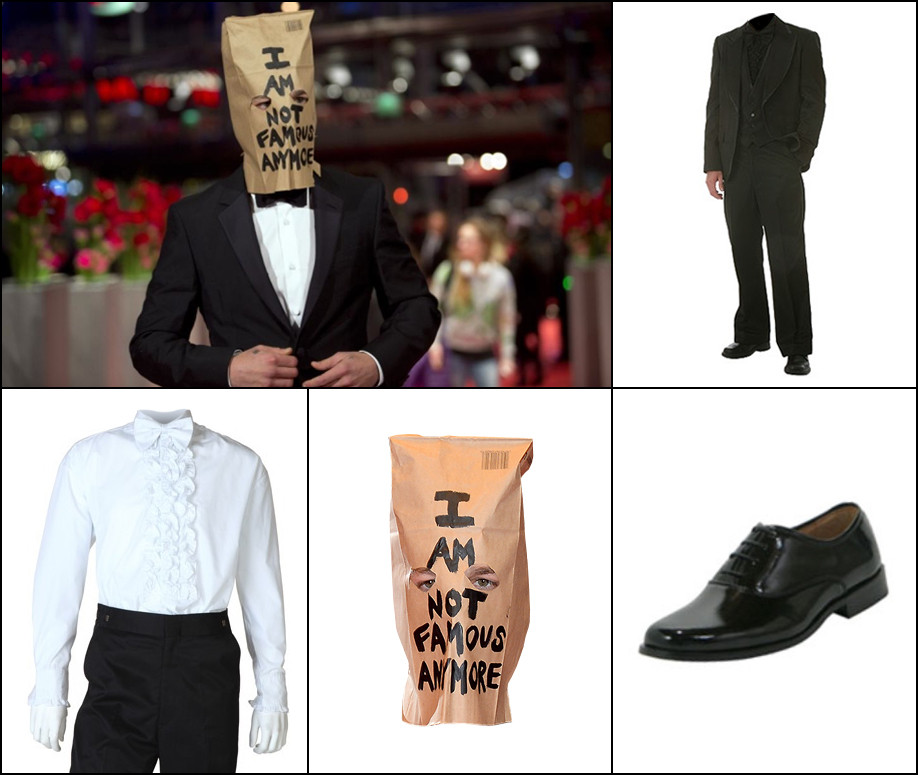 Philip Seymour Hoffman Passes Away
Pay homage to the actor by dressing as some of his most notable roles. Truman Capote, Gus Avrakotos, Rusty, or Sandy Lyle all come to mind and would make great costumes.
Super Bowl – Richard Sherman: The biggest ego in football!
Seriously, a big head mask would never be more appropriate for Halloween.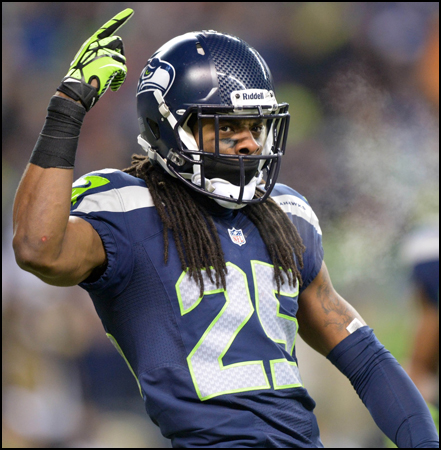 Winter Olympics: Bob Costas' Eye Goes Viral – Literally
We did a great post about this back in February. Take a look!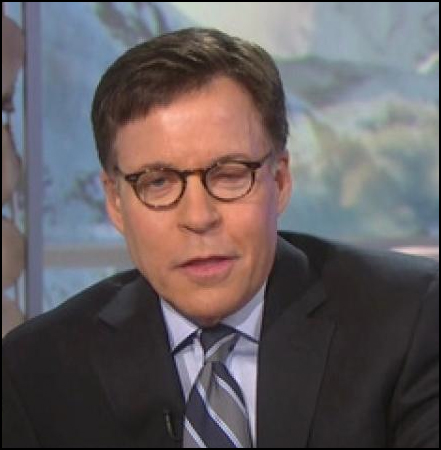 Bill Nye
Bill Nye has become an unofficial spokesman for science. A baby blue lab coat, and funny bow tie with a clean cut haircut will complete the look.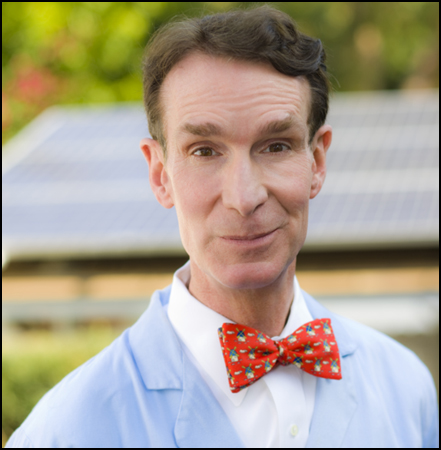 Lebron James
When Lebron broke his nose earlier in the season his protective mask look went viral. Some said he resembled Darth Vader, others said Zorro, but we thought he made a good Batman!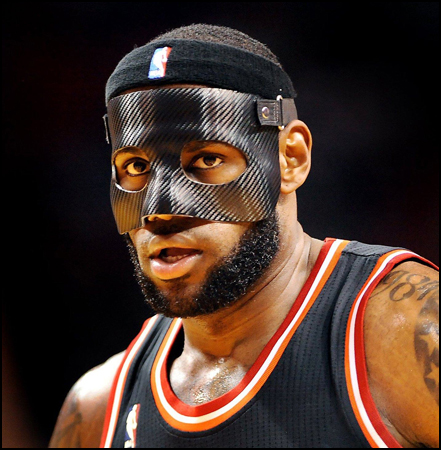 Batman's 75th Anniversary
March 30th marked the 75th anniversary of the caped crusader's comic debut. Celebrate by dressing as the Caped Crusader, Boy Wonder, or any of your favorite Batman characters!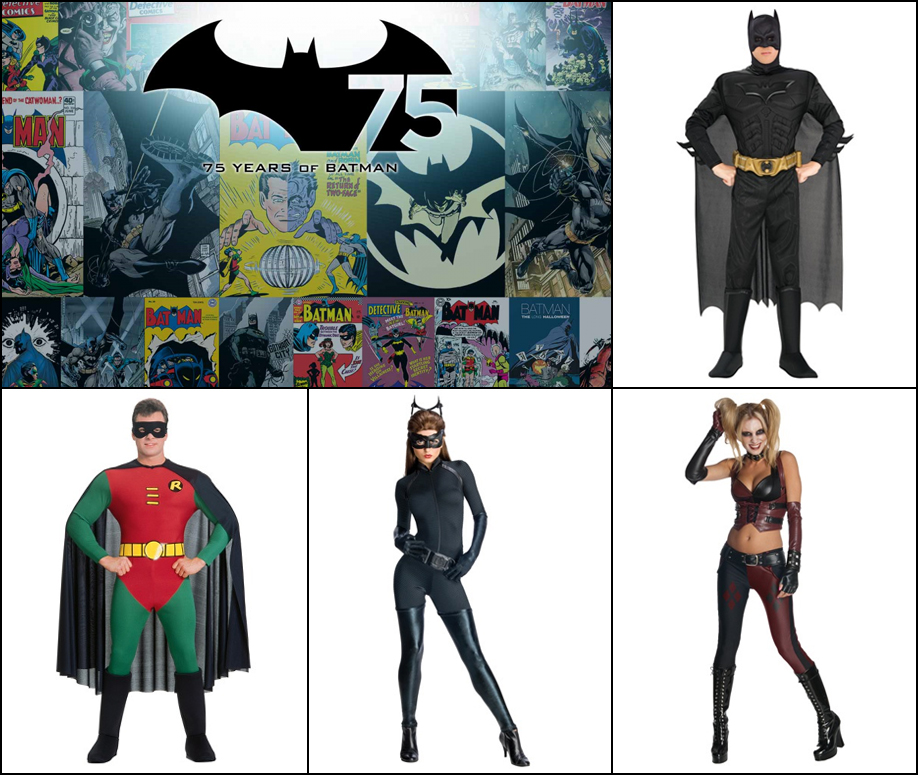 Academy Awards
Ellen's most re-tweeted selfie of all time – can you say group costume? Dress in your finest evening attire, and do what you can to look like the celebrities from the selfie. The group better take selfies everywhere they go too.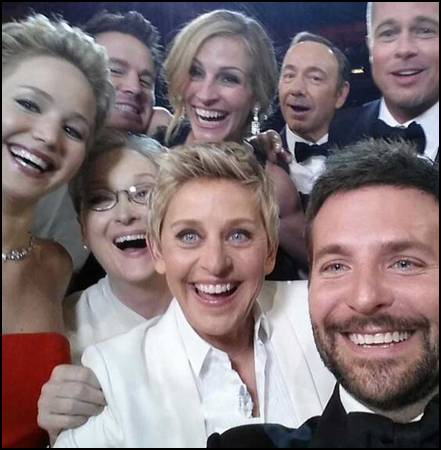 Cosmos Reboot Airs
Neil deGrasse Tyson becomes even more awesome and well liked. His words have so much mass you can feel their gravitational pull.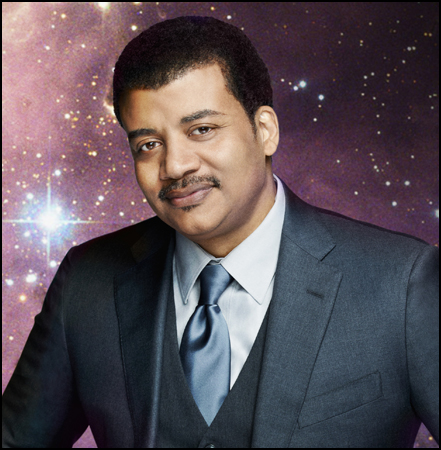 Putin: Ukraine/Russia crisis
Dictator versions of Putin would be good ideas for costumes. After all, the man has been in power for over a decade. Of late, he cunningly orchestrated a nasty dispute over where the Ukrainian/Russian border should be. You might have heard about it!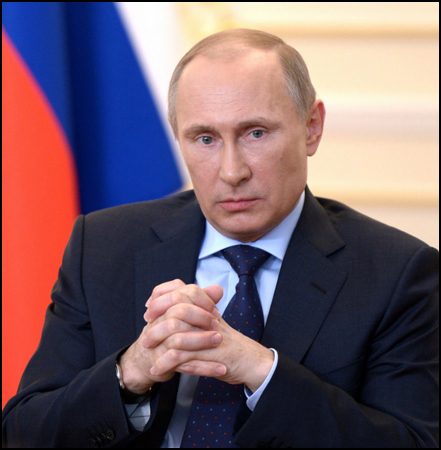 Staten Island Clown
This is a story of something truly terrifying. A production company took to the streets with a creepy clown outfit and balloons and terrorized parts of Staten Island during the night.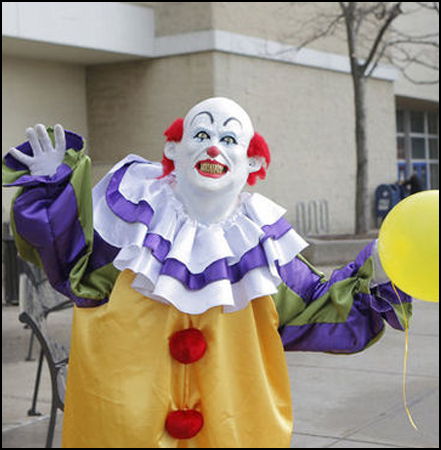 Nick Cannon's Whiteface
Connor Smallnuts was a short lived viral sensation. People were confused, should they be outraged or find it humorous? It's tough to say, but this character certainly made an impact and hopefully showed the importance of equality awareness.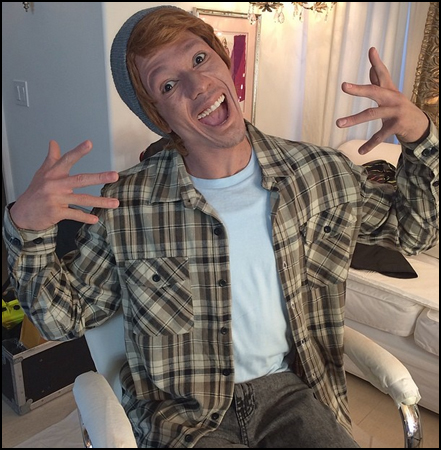 Kim Jong Un
Haircut edict, all North Korean men must adopt a specific hairdo handed down by the dictator Kim Jong Un. Get a bad haircut and military uniform and cosplay as a North Korean soldier or dress as the Great Leader himself.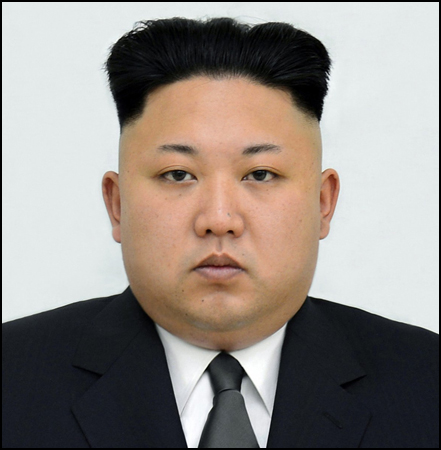 Captain America: The Winter Soldier
The second installment in the Captain America films received accolades in the box office. Captain America, The Winter Soldier, Black Widow, and Nick Fury are all characters ripe for costuming this year.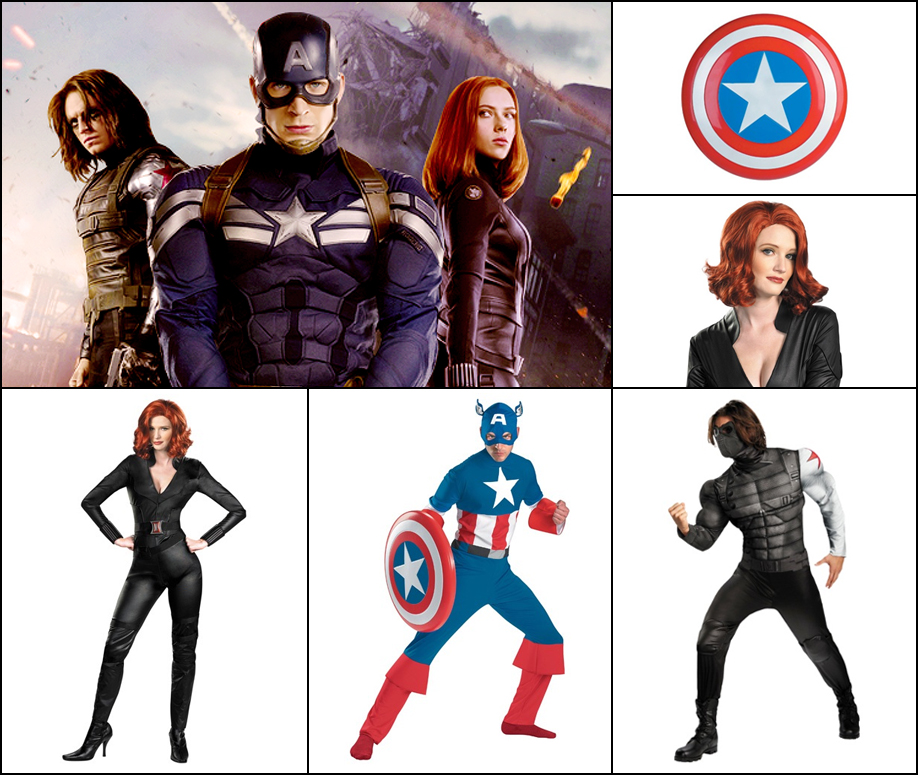 Wrestlemania 30
The Undertaker loses and breaks his Wrestlemania winning streak. Hulk Hogan returned to WWE, and the legendary wrestler the Ultimate Warrior died. It's been a big year for wrestling and the golden age wrestlers make for great costumes.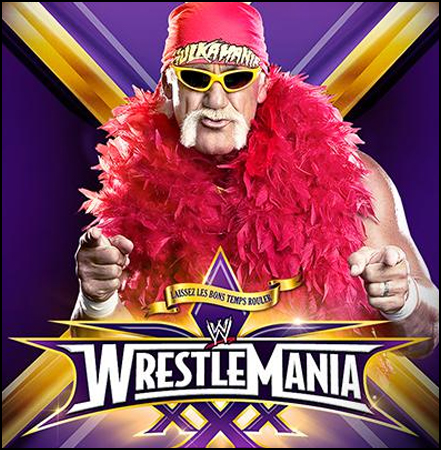 Game of Thrones Season 4 Begins
SPOILER ALERT:
The 4th year of Game of Thrones started off with a bang. King Joffrey Baratheon, everyone's favorite character to hate, unexpectedly dies at his own Purple Wedding in the second episode.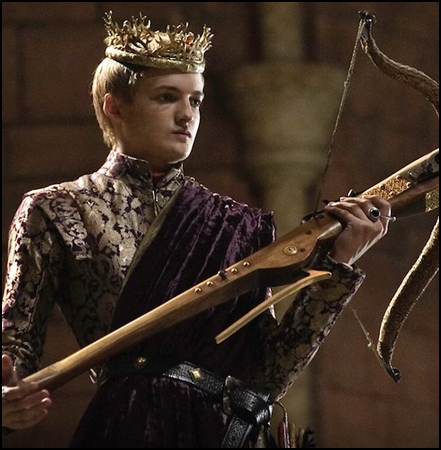 The Amazing Spider-Man 2
The reboot thrusts our friendly neighborhood Spider-Man back into the lime light. The movie received mixed reviews, but we can all agree that Spider-Man still rocks and is always fresh as a costume idea.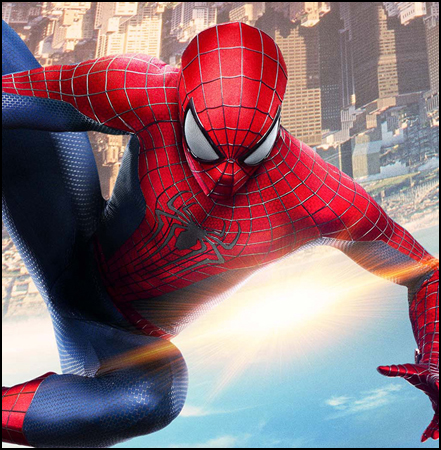 May the 4th
A huge year for Star Wars this year since the announcement of Star Wars VII officially hit. This is truly monumental and any costume relating to Star Wars just became a whole lot more relevant (who are we kidding, Star Wars is always relevant!).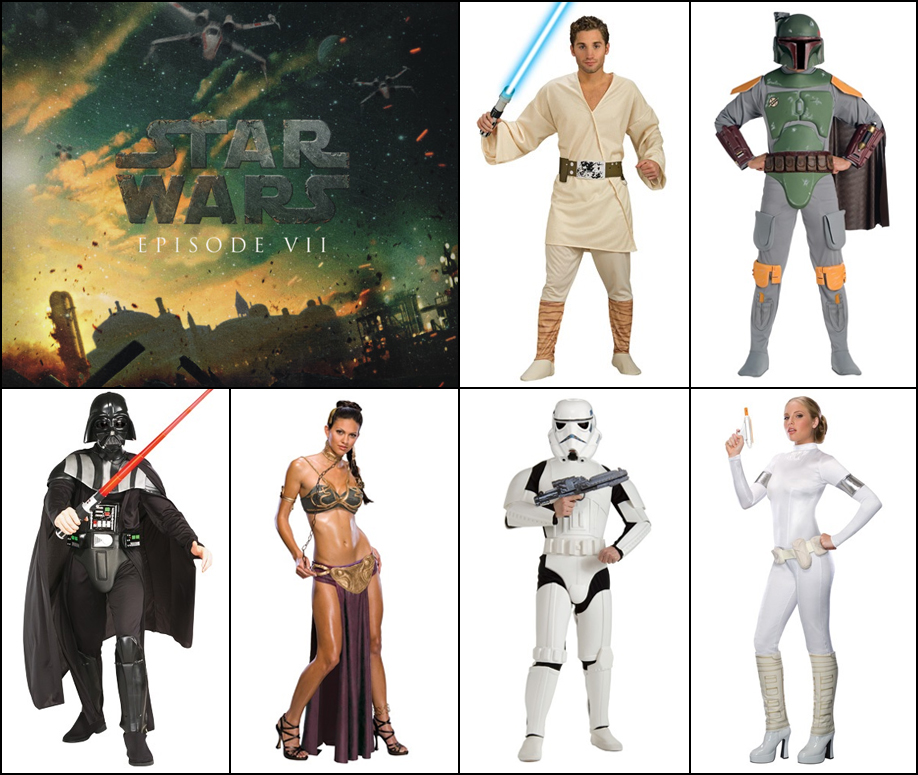 Maleficent
The return of Angelina Jolie! She brings back one of the coolest Disney villains in Maleficent. You can't go wrong dressing as Maleficent no matter which version you decide to wear.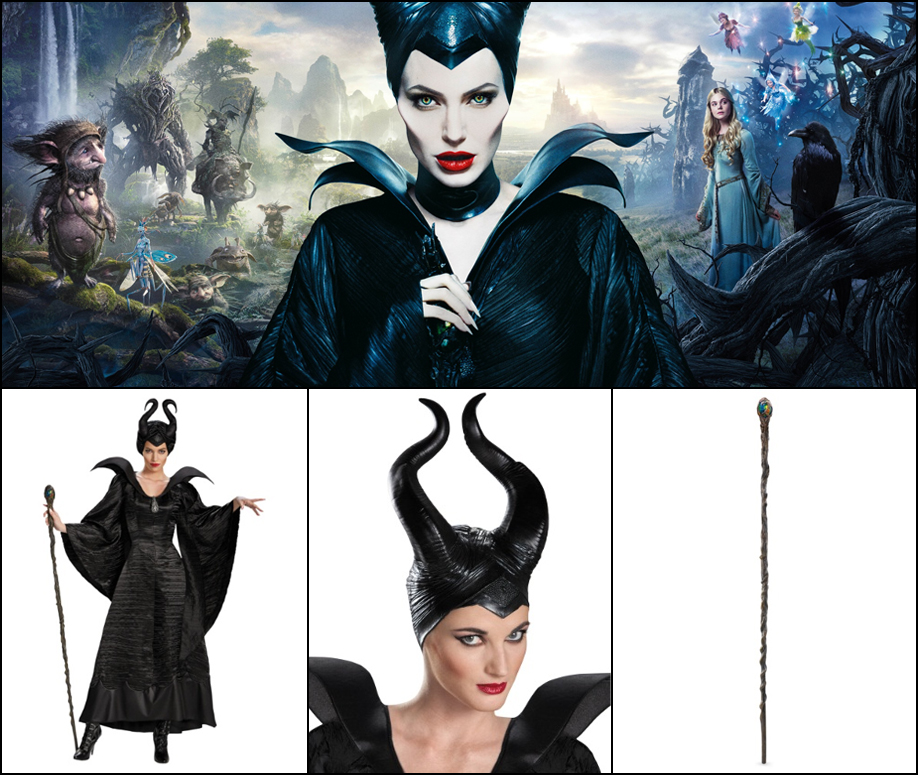 Godzilla
Our favorite kaiju makes a splash with this reboot! He also shows Bryan Cranston Godzilla's the one who truly knocks! A funny Heisenberg meets Godzilla costume would surely get a few laughs from friends.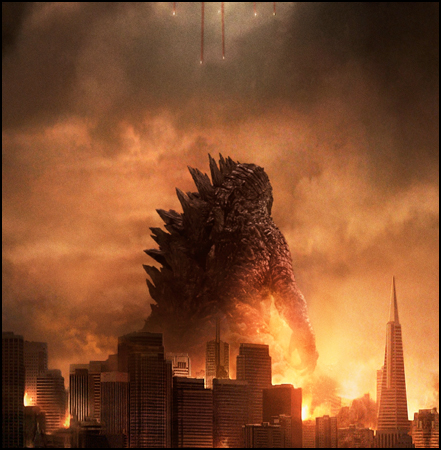 X-Men – Days of Future Past
DoFP is arguably the best X-Men movie to hit the big screen. We saw some of our favorite mutants and who doesn't like seeing Hugh Jackman as Wolverine, or Michael Fassbender portraying Magneto? Take a look at our group costume ideas for more on X-Men costume ideas.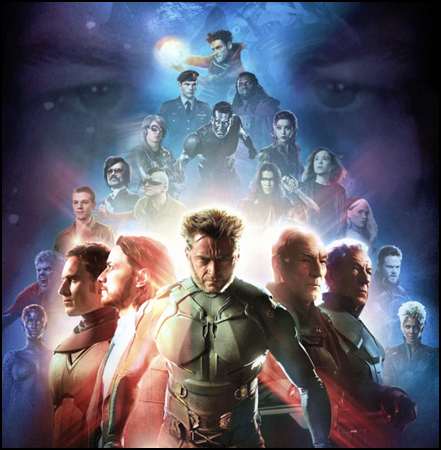 Watch Dogs
Aiden Pearce is a video game hacker's delight. The player uses Aiden to manipulate all sorts of high tech devices in the streets of Chicago in order to accomplish his mission and avoid capture or death. Aiden's look is stylish but blends in with the crowd well.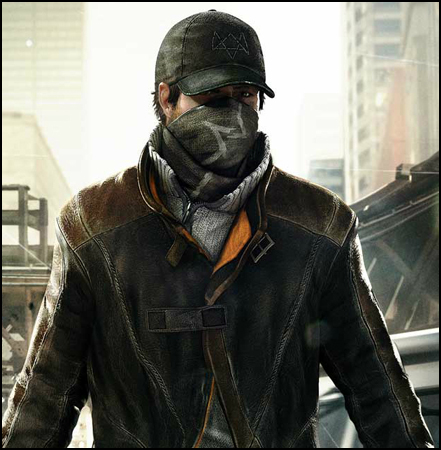 Mario Kart 8
One of the best Mario Karts ever! This game brings back the feeling of some of the earlier iterations of this classic. The controls feel tighter, the graphics are HD, and the courses have never been better. Anyone from the Mushroom Kingdom is always a great costume idea. Take a look at our video game group costume post for more inspiration.

Orange is the New Black
Season 2 landed and an orange jumpsuit has never been as fashionable as it is right now. Have a group of lady friends? You might want to think about this as a viable group costume idea.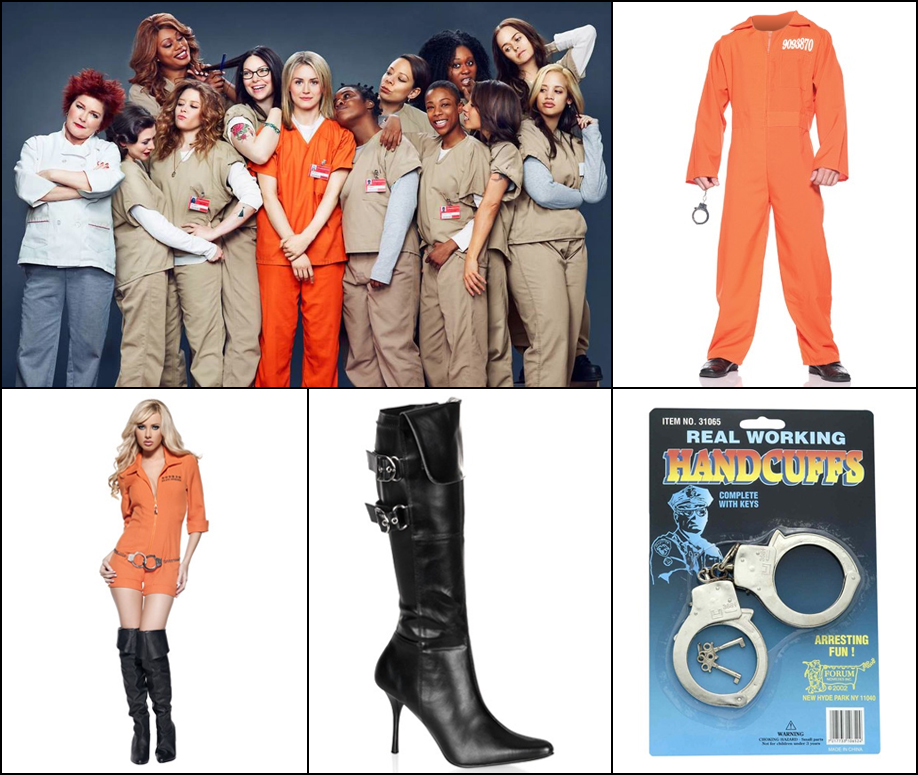 Edge of Tomorrow
A crazy Groundhog's Day meets Starship Troopers Tom Cruise movie that was surprisingly good. The premise may not be entirely unique but this movie rocked. If you're up for a project, create a costume detailing the exosuits from the movie and stun your friends.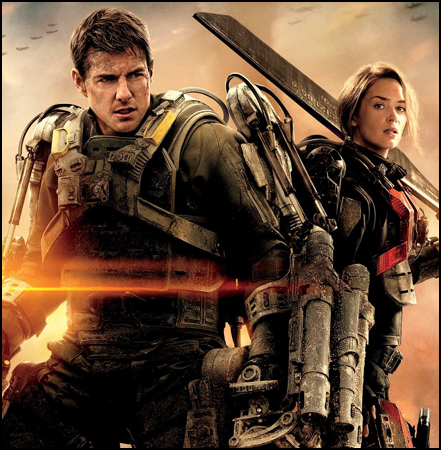 Game of Thrones season finale
We already mentioned Game of Thrones, but this show warrants another mention.
SPOILER ALERT:
Oberyn Martell, one of the most interesting characters ever introduced, brutally perishes and Tywin Lannister is killed by his son. The fight between the Hound and Brienne of Tarth was also a true nail biter (even though it didn't happen in the books, it was still done very well).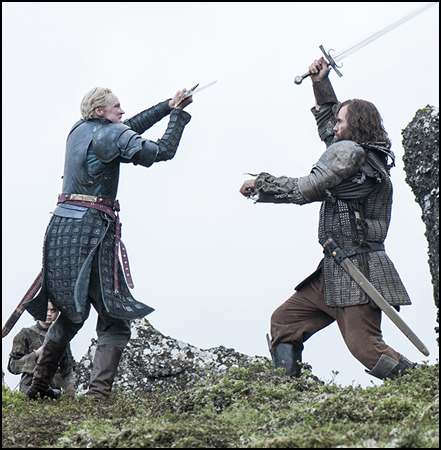 World Cup
Every four years the world goes crazy over the World Cup. The US Team played admirably, especially Tim Howard with his 16 saves in one game. We also saw some wonderful costume ideas from people all over the world. Teddy Goalsevelt was our favorite. Or you can make a costume based off Luis Suarez and his nasty biting habit...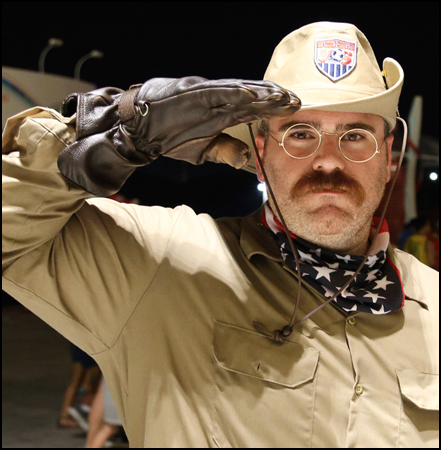 True Blood
Get in on the vampire craze while you still can. This is the final season for the HBO series and it's shaping up to be one of the best yet. Vampire costumes are always great costume ideas, especially ones as stylish as True Blood vampires.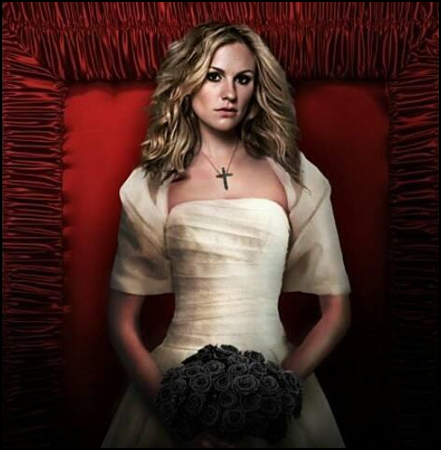 Dawn of the Planet of the Apes
We finally get to see the real story behind Charlton Heston's classic line "They blew it up!" Dawn of the Planet of the Apes shows the beginning of the war between great apes and humans. Get yourself a good chimpanzee or gorilla costume and take advantage while you still can.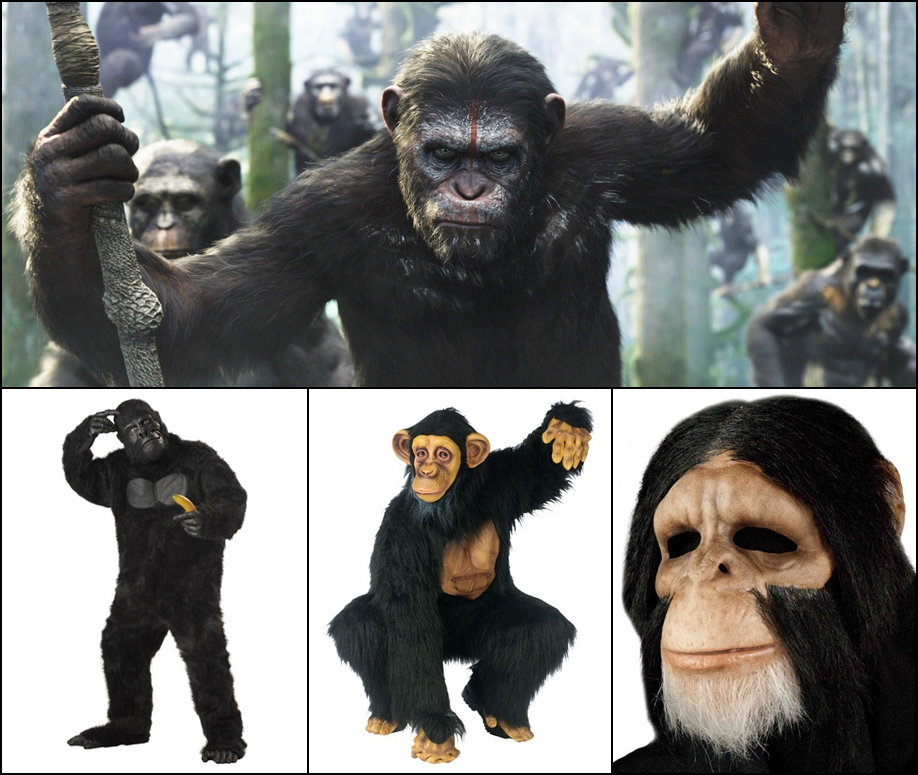 Hercules
The only legendary hero that puts Conan the Barbarian in his place. Hercules is the epitome of manly and Dwayne Johnson's performance was herculean…pun intended.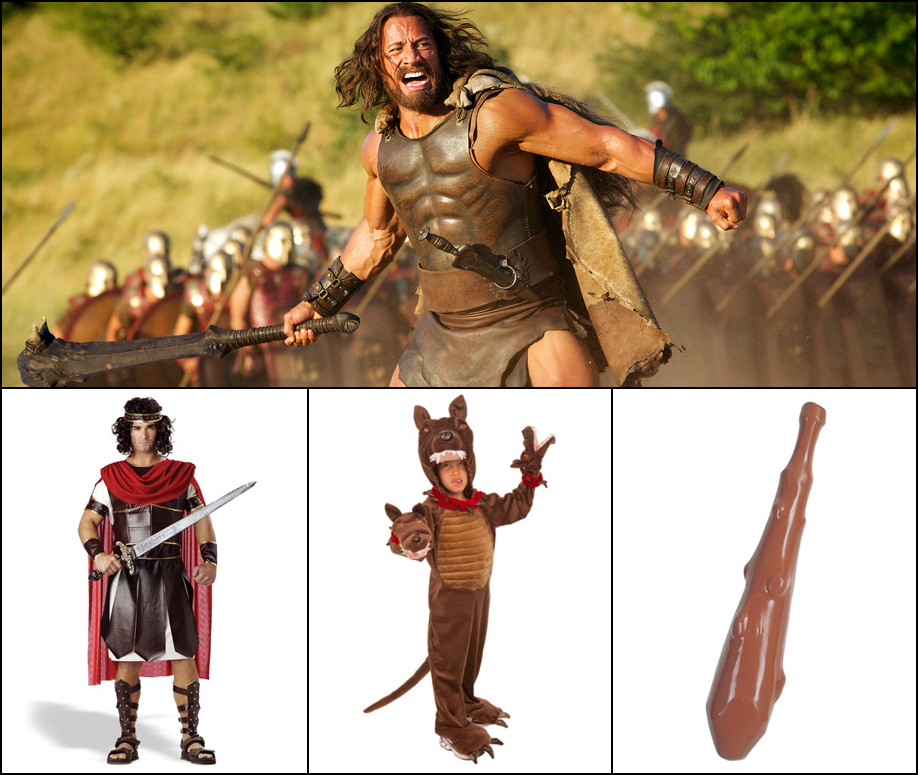 Sailor Moon Crystal
A reboot of a much loved anime show made a triumphant return blending old style anime with a flare all its own. Once again, this makes for a great group costume considering how many different Sailors there are, but it's perfectly acceptable to wear your favorite costume solo.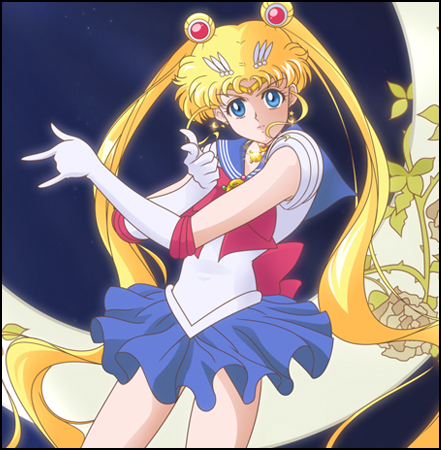 Guardians of the Galaxy
A more obscure comic that moves seamlessly with the same Marvel universe as the Avengers, but with some very colorful characters who are a tad off the wall. The Guardians made a huge impression over its opening weekend generating $94 million and setting a record for August releases. Star-Lord, Drax, Rocket, Groot and Gamora are just awesome in the movie and any of them make a great costume.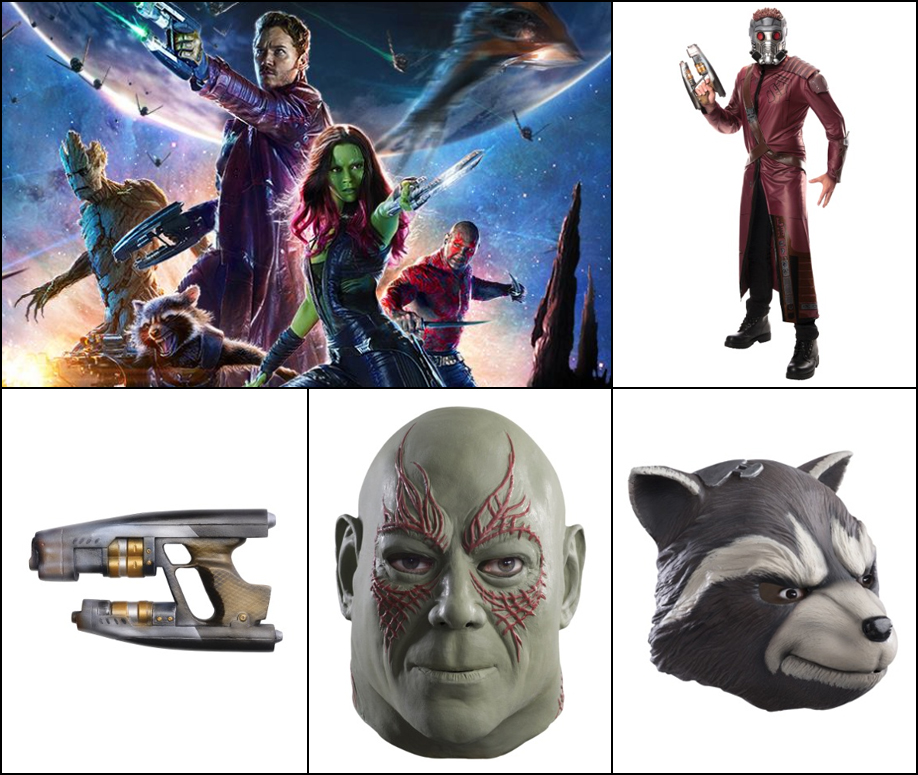 Teenage Mutant Ninja Turtles
Another reboot of a classic series, Teenage Mutant Ninja Turtles have been a household name since the late 1980s. The first two movies were received rather well, but then things went downhill fast. The new look breathed life back into our favorite reptilian heroes. If you always wanted to costume as your favorite turtle, now is the perfect time.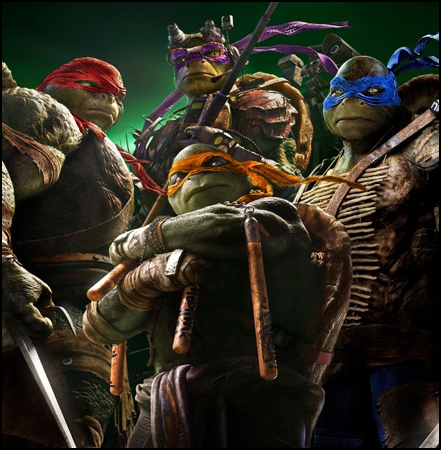 Sin City – A Dame to Kill For
The much anticipated follow-up to the artistic and stylish movie based on the brutal graphic novel. Fan favorites – Marv, Miho, Dwight, Ava Lord, Hartigan, Johnny and Gail all make for great costumes. Sin City characters make for a killer looking group costume as well.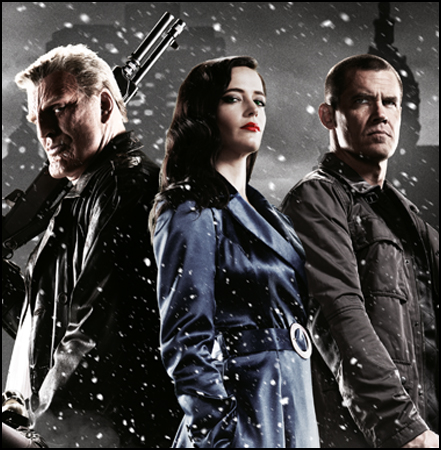 Ghostbusters' 30th Anniversary
For the anniversary, Ghostbusters got another theatrical release, which was awesome for those who never had the opportunity to see this crack team of ghost hunters on the big screen. For a classic costume, pull on your jumpsuit, throw on your positron collider, and remember to never cross the streams. If, by chance, someone asks if you're a god, you say YES!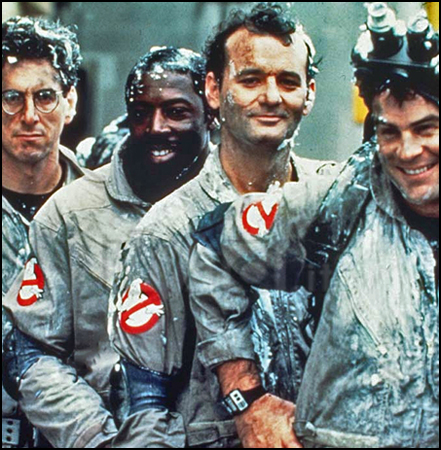 Destiny
Bungie's first new project since the Halo series was purchased by Microsoft. This game is the single most expensive video game ever produced surpassing GTA V, but with good reason. Destiny has been in development for nearly five years. With detailed character designs and customization options, you can be sure that Destiny costumes will be huge. Just in time for Halloween!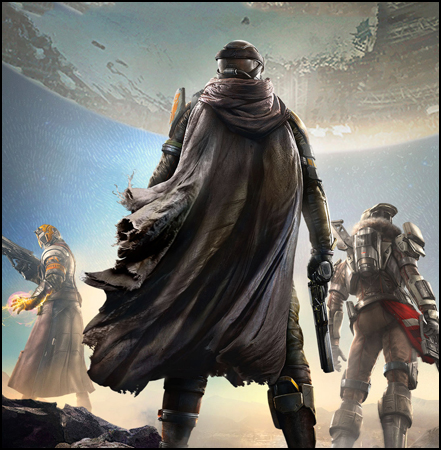 Dumb and Dumber To
The classic look of our two favorite imbeciles will be revitalized again this year when the new movie releases in November. It's time to dust off those bright orange and baby blue tuxes! The movie may not come out until after Halloween, but everyone will get the reference.