Grease Costumes
1 - 53 of 53
---
1 - 53 of 53
Did you used to watch Grease as a kid and dream of having your own grease lightning someday or did you want to join the Pink Ladies so you too could be the coolest girl at Rydell High? Or maybe you just memorized every song and loved to belt them out anywhere you went. Trust us, we get it. You're in a safe place here... our Grease costumes come right out of the classic film and we can't get enough, either! We have mens and womens styles and sized from a Dannywig so you can get John Travolta's suave hair, and of course the T-Bird jacket, as well as both Good and Bad Sandy so you don't even have to choose which side you're on. Whether you're putting on a stage musical revival or heading out for Halloween in a group theme, our Grease costumes are a fantastic option for fans of the timeless film. You might even say these costumes put the "bop-shoo-bop-shoo-bop" in your Halloween.

Grease Costumes
How to Be a Grease Character
Ideas, Tips and Tricks
Rydell High is a place where the T-Birds and Pink Ladies rule the school. The guys look pretty sharp in their leather jackets and the stylish Pink Ladies wouldn't be caught dead without their blush colored zip-up's. Whether they're drag racing on Thunder Road for pink slips or hand jiving at the prom, you can bet they're proudly wearing their signature duds. Guys can spend the rest of their 'summer nights' causing mischief in their T-Birds jacket like Danny Zuko while ladies contemplate the benefits of transforming into 'Bad Sandy.' You know the night will be filled with tons of photo opportunities so we encourage you to pose like your favorite character from Grease. You never know, you may feel the sudden urge to break into song and dance because you love your costume so much!
How to Pose for Pictures in Your Grease Costume
Grease Poses
Shaping Up for Sandy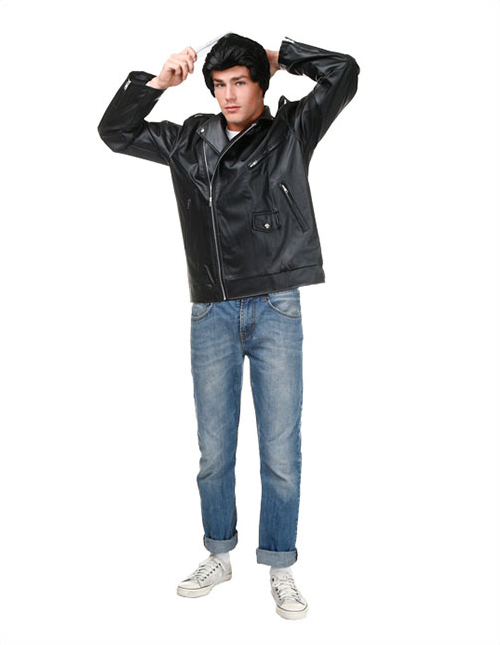 Greased Lightening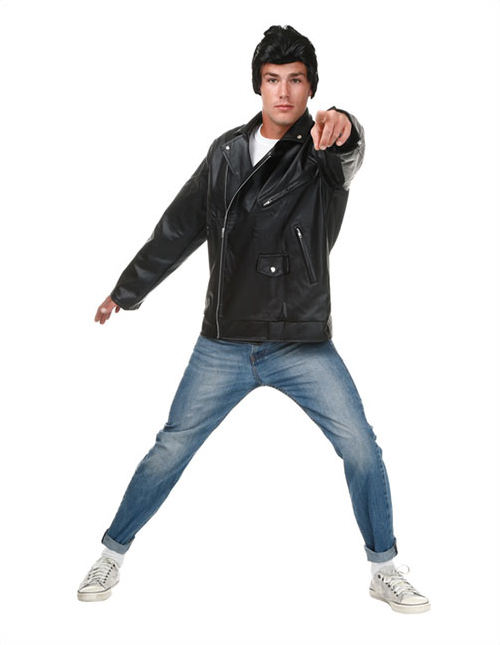 Look at Me, I'm Sandra Dee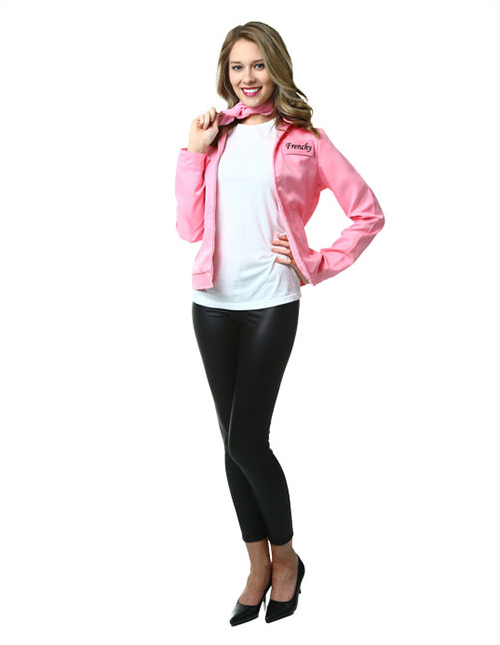 Hopeless Devoted to You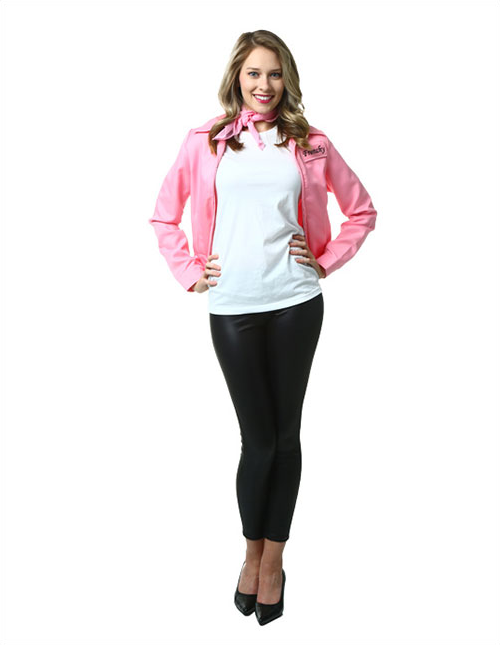 Tell Me About It, Stud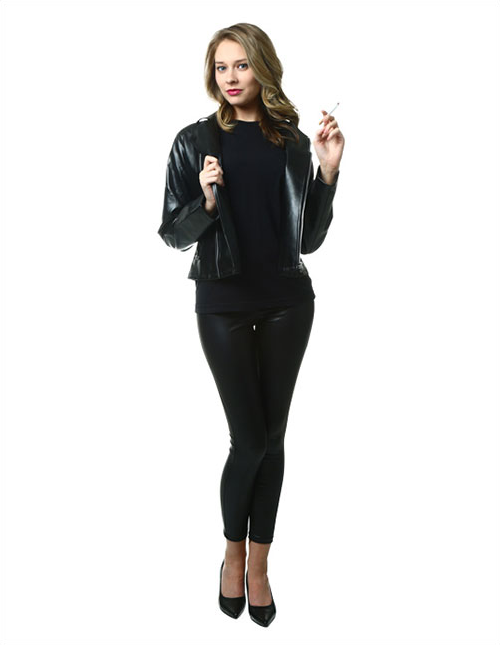 It's Electrifying!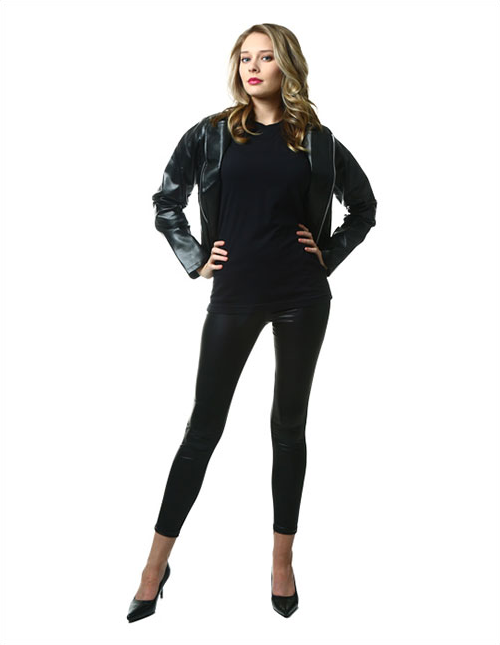 Danny Zuko's jet black coif is always styled perfectly so keep a comb in your back pocket. Run the comb across your hair (or your wig) while the camera takes your picture. This is a natural looking stance that really embodies the character of Danny. If you want a pose that says 'check me out,' point right at the camera as if you're telling Sandy, 'I want you!' Ladies, throw on your pink jackets because you're ready to steal the show. Show off your handkerchief by giving it a little tug while your other hand rests on your hip, and don't forget to show off that big Sandra Dee grin! If you prefer the 'Bad Sandy' look, we suggest that you muster up a lot of sass. Pick up a phony cigarette accessory and pretend like you're enjoying a smoke. Everyone will think of the movie scene where Danny and Sandy enter the fun house at the carnival (c'mon, that's everyone's favorite scene)! If props really aren't your thing, you can stand confidently with your chin pointed upward and your hands on your hips. This pose is striking and easy to do.
How to Pose for Pictures in Your Grease Couples Costumes
Grease Couples Poses
You're the One That I Want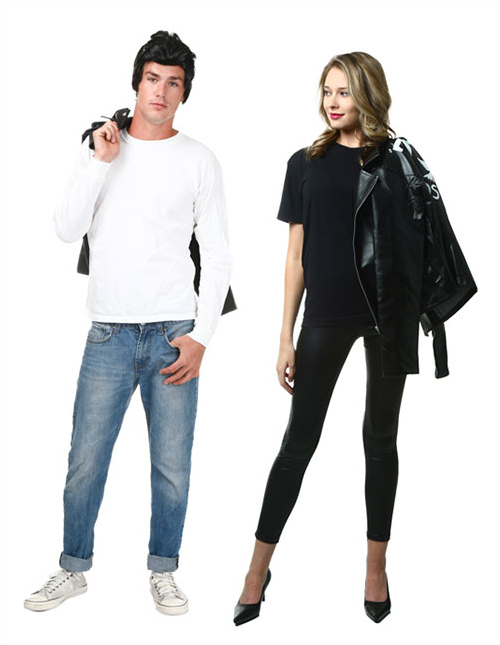 We Go Together!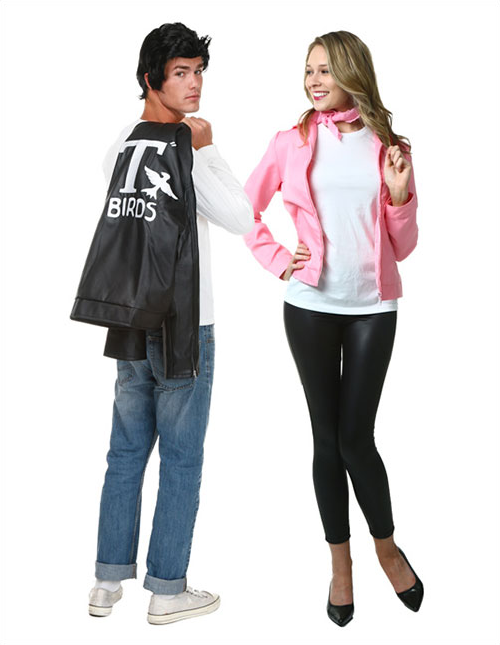 These jackets are the real star of the show when it comes to these movie inspired costumes. Stand next to your partner and show off those stylish coats. Look casual while you throw your jacket over your shoulder. This is the perfect display picture pose for any social media site. You can also choose to turn around and look back at the camera. If you pose like this, everyone will notice your awesome officially licensed jacket. Sandy impersonators can never go wrong with showing off those pearly whites, so stand next to your Danny and say, 'cheese!'