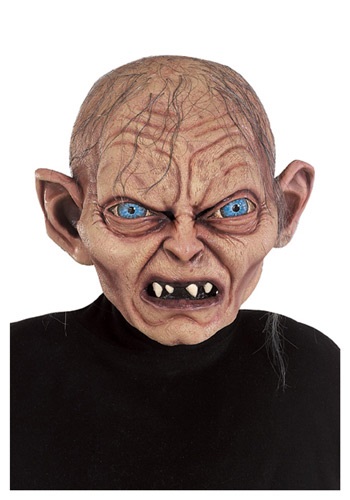 Product Description
You'll have no trouble keeping others away from your ring in this Gollum Mask. But, just be sure to always check your pockets for it... You never know. It's easier to drop something than you'd think.
Officially licensed

Latex full-head mask

Realistic skin w/ wrinkle details, blue eyes, & jagged teeth

Discrete eye, nose, ear, & mouth holes

Foam padding along mask interior

Wispy gray hair at top
Product Reviews
There are no reviews for this item.
Be the first to write a review!