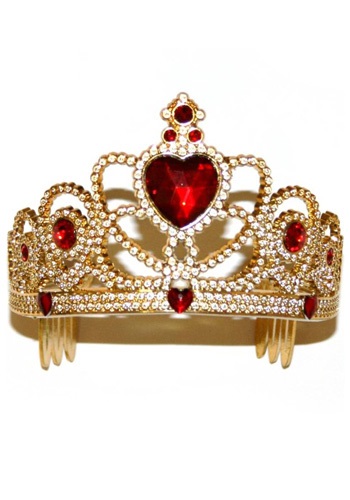 You'll truly be the Queen of Hearts in this Gold and Red Princess Crown! It's made of gold-tone filigreed plastic and measures three inches high at center front. The base is a headband with a small comb at each back end to anchor it to your hair. There are three small heart-shaped, faceted plastic "gems" on the band, and a larger (one-inch wide) heart gem at top center. It is surrounded by seven smaller round faceted plastic gems. It's a great accessory to top off any red princess or queen costume!
Gold and Red Princess Crown
Product # PR1361
There are no reviews for this item.
Be the first to write a review!