Goddess Costumes
1 - 60 of 99
---
Why be an ordinary woman when you can be a goddess? If classical mythology has always intrigued you, choose one of our goddess costumes. You can become the incarnation of your favorite ancient Greek or Roman deity!
Athena/Minerva. Aphrodite/Venus. Artemis/Diana. Wisdom, love and beauty, the hunt. Choose your affinity, then pick a costume. We have them in sizes that range from toddler to women's plus.
If you're going to dress as a goddess for your costume event, it goes without saying that you need to be beautiful. We have glitzy accessories to help you achieve that. If your own hair isn't as divine as you might wish, choose one of our goddess wigs. And check out our gold-tone costume jewelry. We have everything you need to make your costume event heavenly!

Goddess Costumes
How to Be a Greek Goddess
Ideas, Tips and Tricks
Being divine looks a lot easier that it actually is! Don't worry though, because we're here to help you out. Whether you want to be a goddess of beauty and love, or a goddess of war, these tips should help you project that godly aura out to everyone.
How to Pose for Pictures in Your Greek Goddess Costume
Greek Goddess Poses
Louvre Statue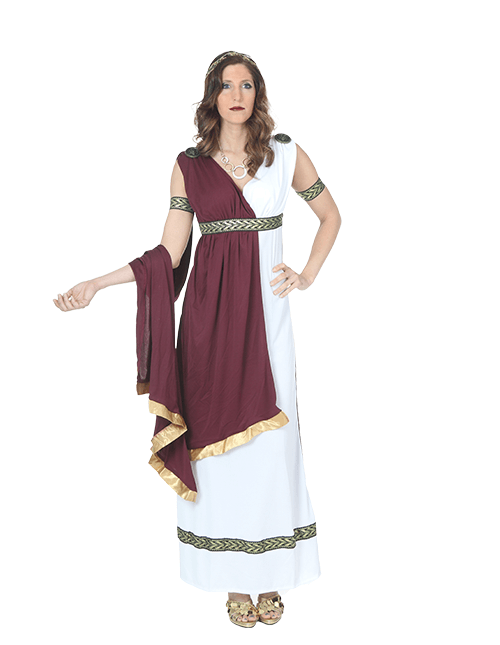 Searching Sculpture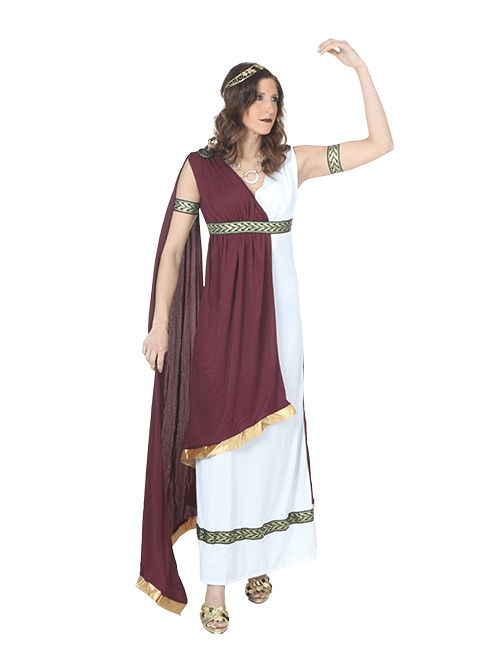 Fierce Figure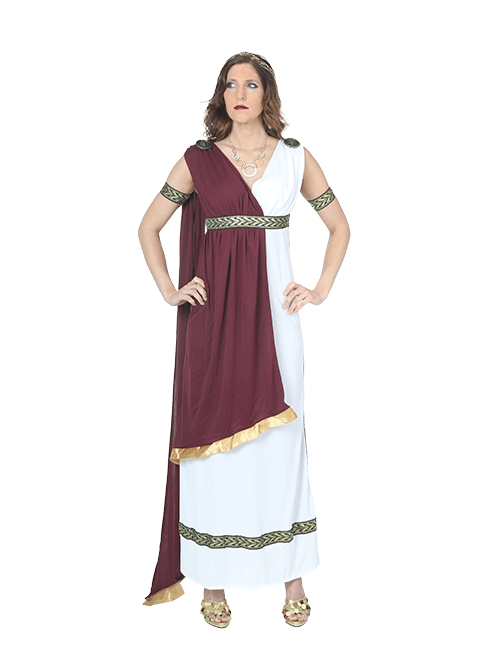 Serene Stance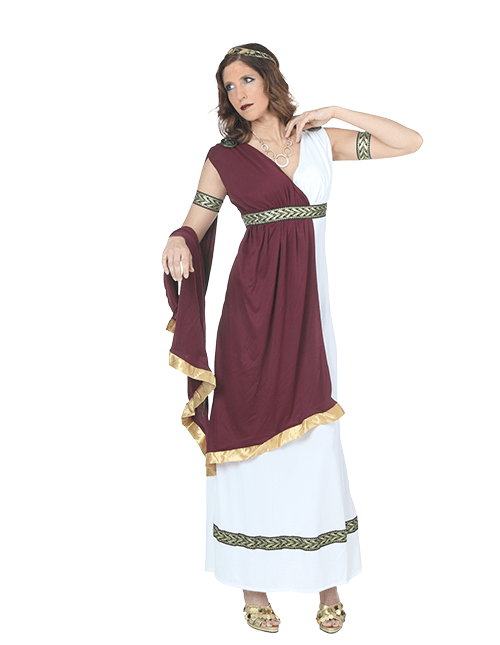 Part of being a goddess is showing all the mortals your elegance and power. What better way for that than showing off a few divine poses? (You COULD use your goddess powers to shoot fire and lightning at them, but we think this is a better way to show off your godly prowess!) These classic poses are the kinds of poses that sculptors will make statues about in the years to come.
Couples Costume Ideas to Pair With A Greek Goddess
Greek Goddess Couples
Greek Goddess & Spartan Warrior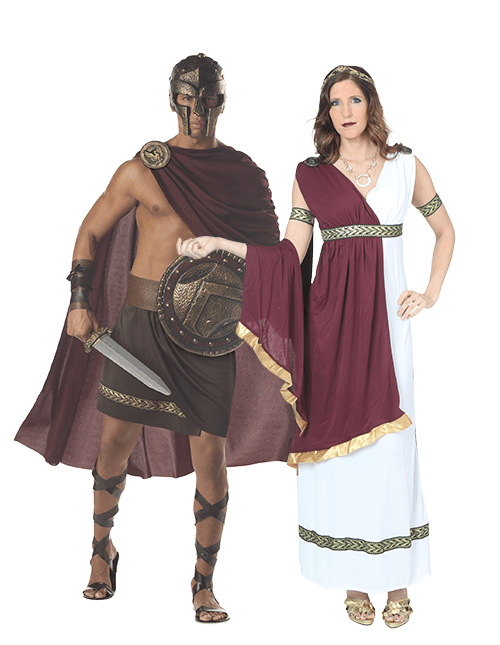 Greek Goddess and Toga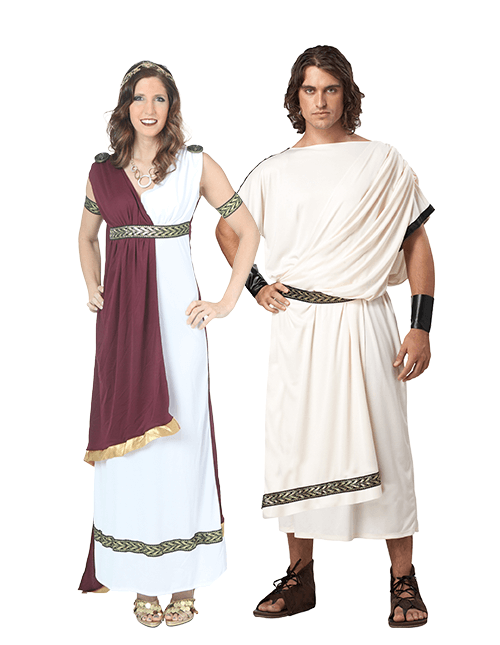 Living in ancient Greece, a girl has to make an important choice. Are you the ruler type, ready to head out to the Pantheon with a mortal man in your honor? Or, do you want to head into battle with a ferocious Spartan warrior by your side? Whether you choose the path of peace or war, you can find a date to accompany you!