Giggles the Clown Creature Reacher Costume
Product # RU73234
There are no reviews for this product yet.
Product Includes:
Mask

Arm / hand extensions

Clown shirt w/ Collar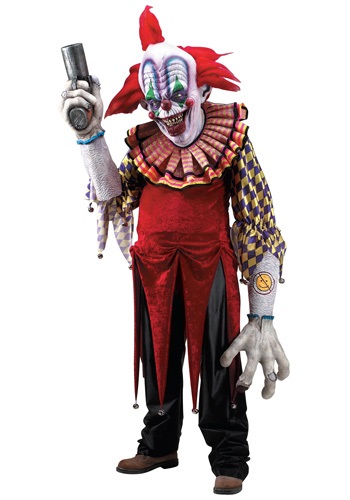 Product Description
Coulrophobia: a fear of clowns.When anyone ever says that clowns scare them more than anything it means that they have encountered monster clowns at some point in their lives. What is a monster clown? It is a clown who has embraced their evil side and choose to terrify instead of making people laugh. Now you can give all your friends cases of coulrophobia in this Giggles costume.
100% Polyester
Long, multi-colored shirt with attached bells
Scary monster arms with handles on the inside
(These are not gloves)
Large scary clown mask
Fit Finder
For additional help: