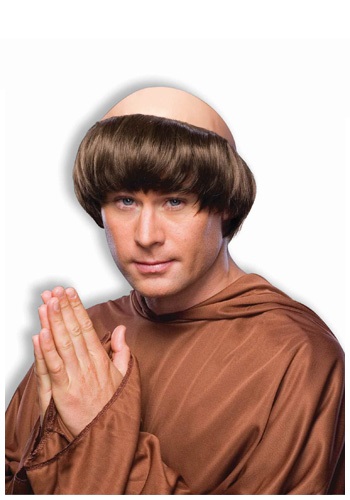 The only monk I know of is Friar Tuck...from Robin Hood? Please tell me you haven't forgotten the loveable friar who gives wine to the men? I see, well, we'll have to school you. First get the Dark Brown Monk Wig and costume. Then, snuggle up (yes) with Robin Hood, not men in tights, the Kevin Costner version. Once you've seen the film you are officially approved to dressed as a Monk for Halloween.
Made of 100% synthetic hair

Traditional tonsure hairstyle

Dark brown

Tan colored bald patch

(note this bald top section is smaller than pictured)
Dark Brown Monk Wig
Product # FO64116
There are no reviews for this item.
Be the first to write a review!