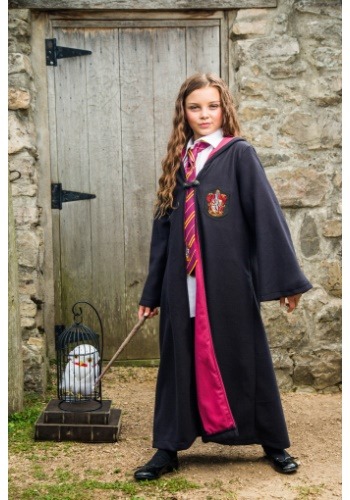 "The House of Godric Gryffindor has commanded the respect of the wizarding world for nearly ten centuries." Of the four houses at Hogwarts School of Witchcraft and Wizardry Gryffindor has brought out some of the bravest of students. So it is no surprise when the Sorting Hat put Harry, Ron, and Hermione into that house because these three would go down in history as the three who helped put a stop to "he who shall not be named" plans. Now your child can join the house of the heroic of witches and wizards when they wear this robe.
100% polyester

Long black robe

Attached hood with red lining

Gryffindor crest on the chest

Black button clasp
Child Deluxe Gryffindor Robe
Product # RU884259
There are no reviews for this item.Be the first to write a review!