Catwoman Costumes
Results: 1 - 35 of

35
Catwoman is a DC Comics character that walks a dangerous line between associating as a heroine or a villain. Catwoman, also known as Selina Kyle in the comic book series, is known for having a disheartening past that plays into her often confused character. She is known for assisting Batman when up against bigger threats, but she has also been known to fight against Batman as well. She strolls the same Gotham streets as Batman and sometimes the two meet up for a nighttime brawl.
This feisty vigilante is known for kicking butt in her skin tight black catsuit. Her weapon of choice is a black leather whip. She is also extremely skilled in gymnastics and hand to hand combat. She is also empathetic to all felines. Our sexy black Catwoman costumes are flattering and come in an assortment of sleek bodysuits. Check out our accessories to really stand out.
Become the infamous Catwoman with any of our Catwoman costumes. We have several different styles that represent the various movies, comics and other roles you've seen this popular Batman character in.
MEDIA /
Catwoman Costumes

Catwoman has a pretty long resume. Master thief, morally ambiguous crime fighter and cunning villain all make the cut, but with her moves, she could add model to that list without batting an eyelash. That's because sometimes, when you're prowling the streets of Gotham City, striking the right pose is just as important as being able to handle yourself in a brawl, so you can bet she's got all the best poses down. Try striking one of these poses the next time you're caught in the middle of a tense photo situation.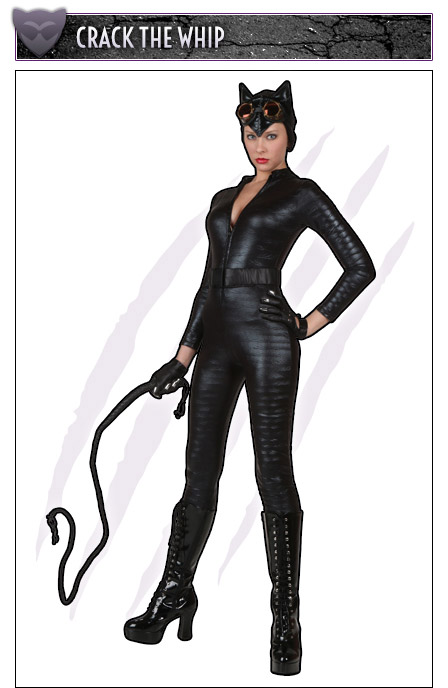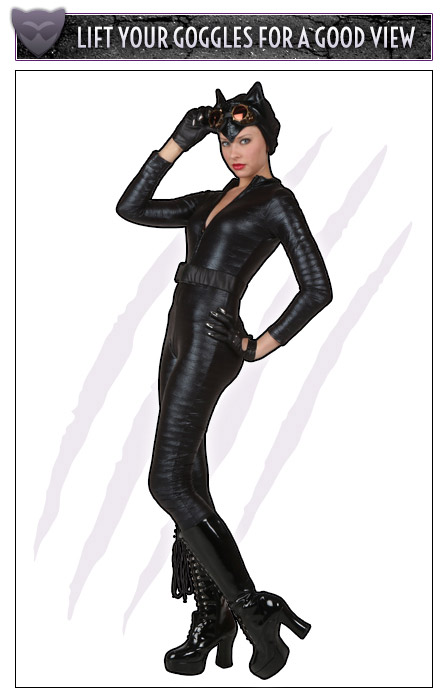 | | |
| --- | --- |
| Sometimes a well placed pose can do all the fighting for you! Flash the guys this pose and you won't even need to use your whip to win a fight. | Goggles might help you while you're stealing precious jewels, but sometimes you need to use your own two eyes catch a glimpse. Use this pose to find what you're looking for. |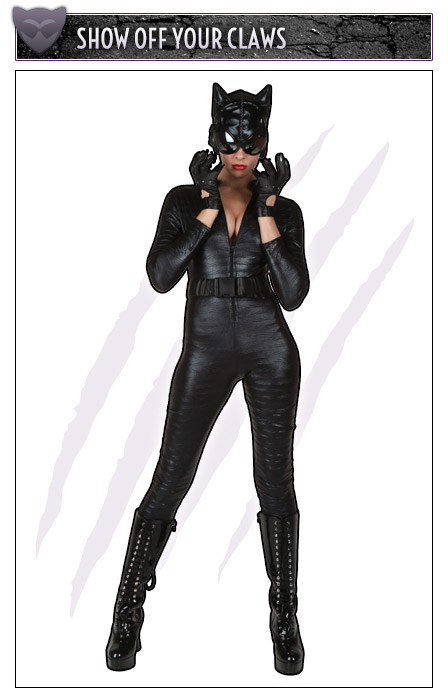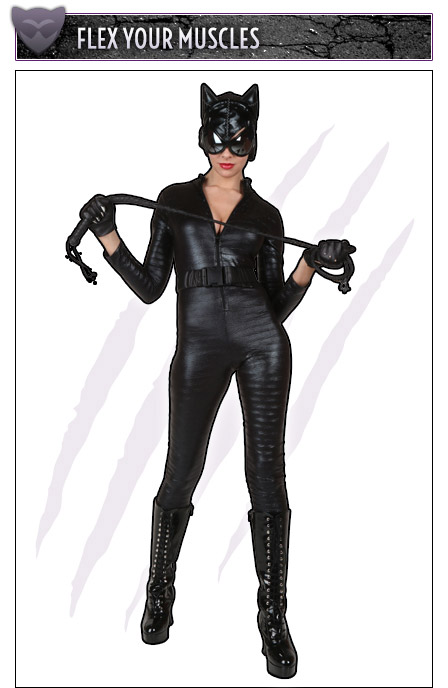 | | |
| --- | --- |
| Kitty might look cute, but kitty's got some claws! This pose lets you show everyone that you're not afraid to use those claws. | Get in Catwoman's way and this is the kind of pose you might see before she shows a few martial arts moves she learned from Ted "Wildcat" Grant. |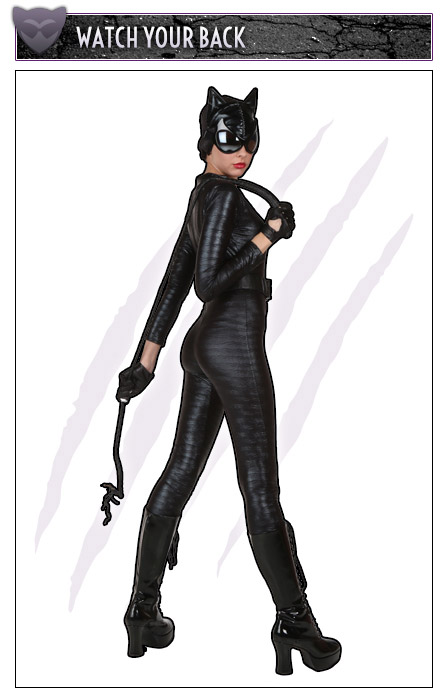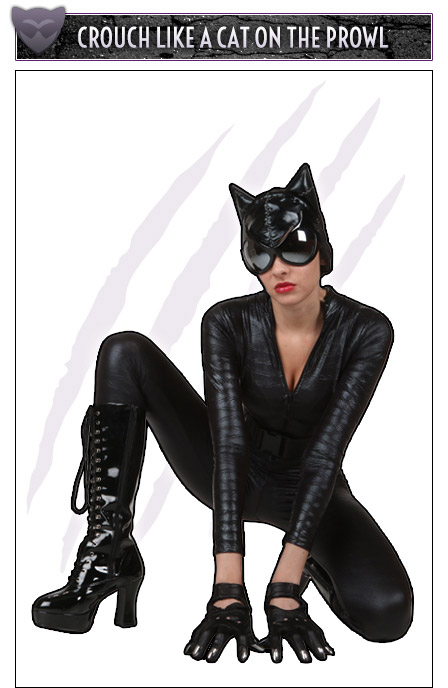 | | |
| --- | --- |
| Who's silly enough to think they can sneak up on Catwoman? She's got some feline-like reflexes working for her. This pose makes sure no one gets the drop on her. | Burglary is child's play for Catwoman. Sneaking through windows and prowling on rooftops. This pose shows off the agility she uses to steal priceless treasures. |

Catwoman's attitude hasn't changed much over the years. She's always been an independent woman who takes what she wants, even if what she has to do to get it isn't entirely legal. Her outfit, however, has gone through some transformations throughout the years. Of course, she always dresses for success, but as the times change, so does the gear she uses. Take a look at some of the costumes she's donned to carry out her Gotham crime spree.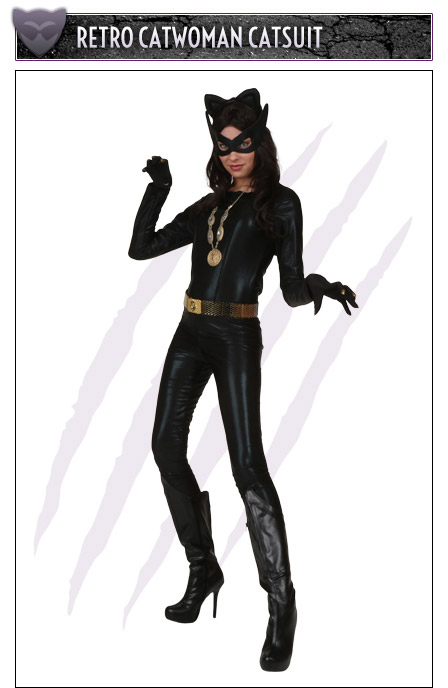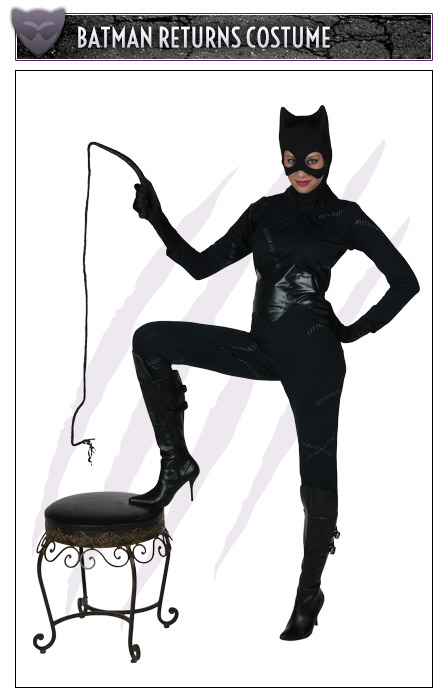 | | |
| --- | --- |
| Catwoman's been sneaking around the Gotham City since the 1960's and Batman has taken notice ever since. It might not be as high-tech looking as some of her modern appearances, but it drove the TV series version of Batman crazy just the same. | Selina Kyle really changed her style in the 90's. This version of the cat burglar comes from the silverscreen version of her from the Tim Burton film. |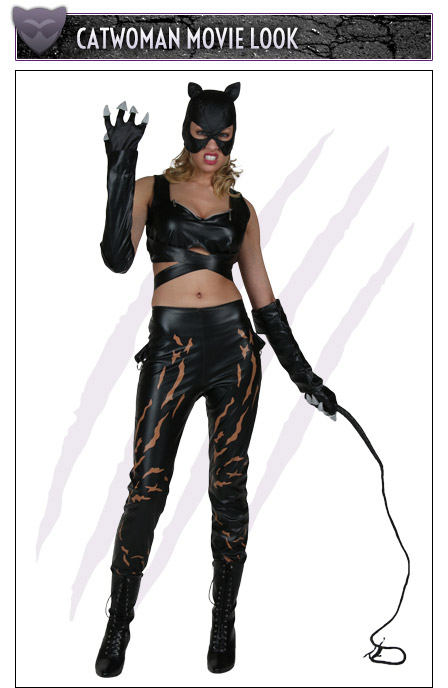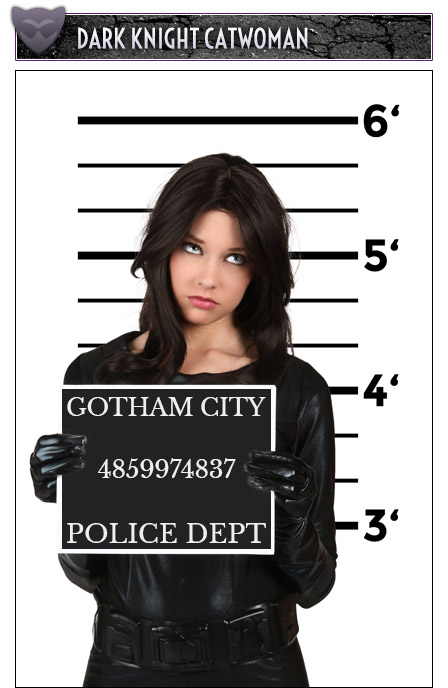 | | |
| --- | --- |
| Halle Berry's Catwoman might not have garnered a whole lot of fans, but no one can deny that she looked fabulous in the outfit. This version draws attention to Catwoman's sexy side. | The Dark Knight married function with classic Catwoman sex appeal. Not only could you easily prowl through the night, looking for some valuables to steal, but it also cuts a cute look. |

Anyone who thinks that Catwoman is just a pretty face in a catsuit has got another thing coming. She's used plenty of different gadgets, weapons and accessories. Not only do they help her get the job done, but they also make her look good. From masks, to claws, she knows just what she needs to get her in an out of troublesome situations. Check out some of these highlights on her iconic gear from the comics and movies.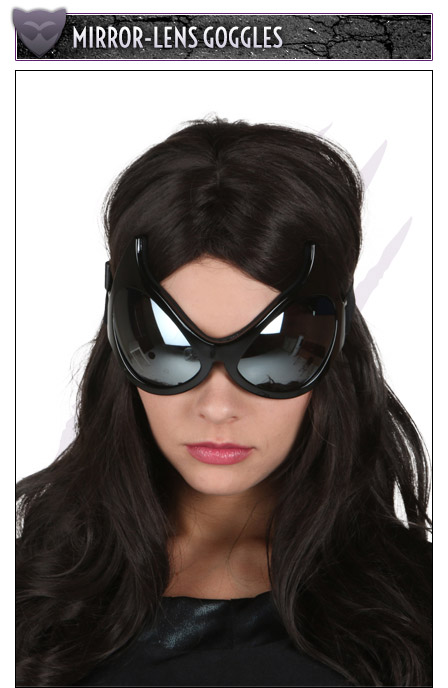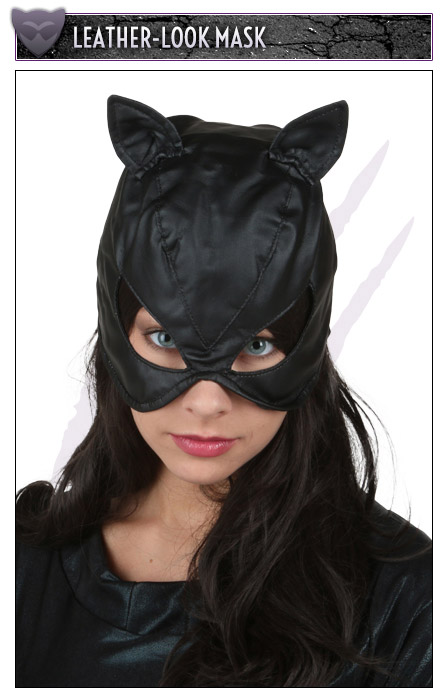 | | |
| --- | --- |
| Every girl knows the value of a good set of shades. In the comics, Catwoman uses various goggles and eyewear to aid her thievery. They've also become a part of her iconic look. | Protecting your identity while prowling through Gotham City is important if you don't want Jim Gordon tossing you in the slammer. One good way to do that is to wear her iconic mask. |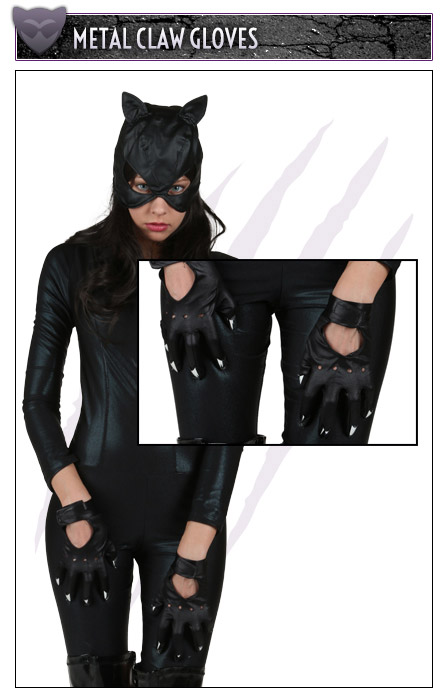 ?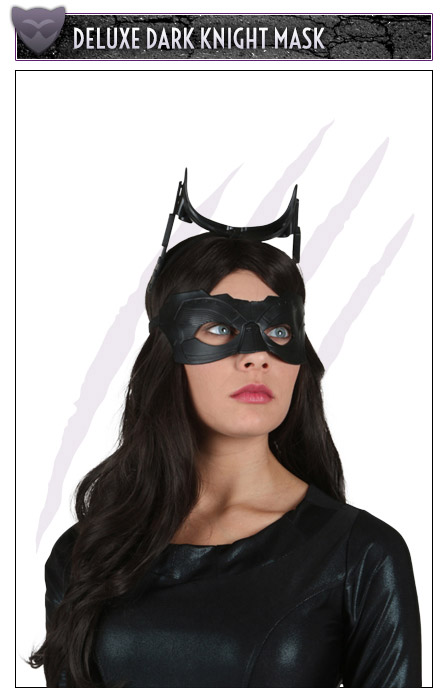 | | |
| --- | --- |
| Although Catwoman prefers sneaking around to a fight, she's not afraid to use her claws...literally. When her claws are out, that's when you know she means business. | The Dark Knight Rises took a new take on Catwoman's classic mask. This has a more hi-tech look than some of the other takes on her mask. |

Catwoman has traded blows and, sometimes a few choice words, with Batman and bad guys alike. More on catwoman to come. Here are some her best quotes from the comics and movies. Use them to your discretion in Gotham City!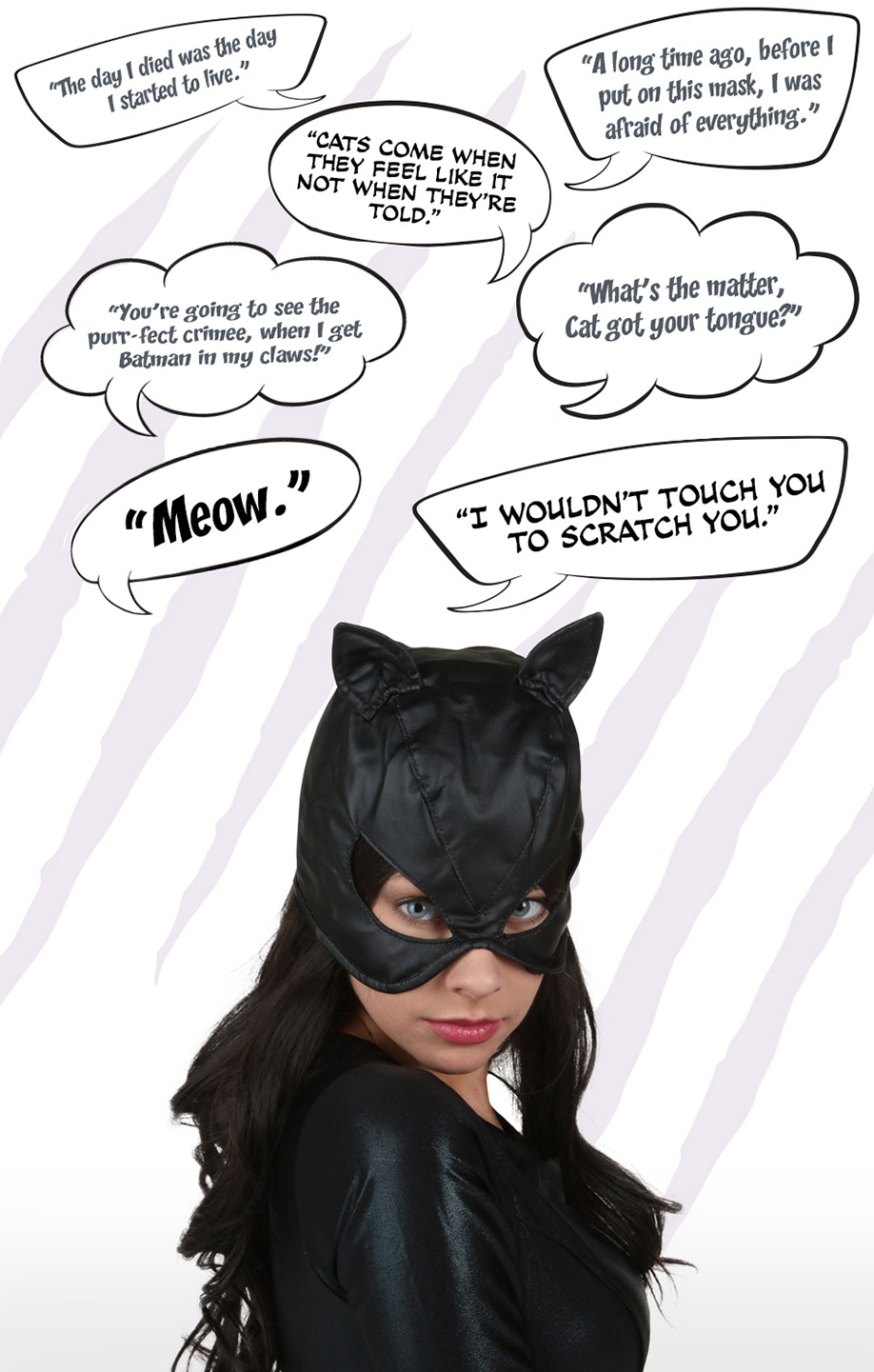 Romance is never easy for a girl. Just ask Catwoman. Her longest running relationship is with a billionaire vigilante who tries to toss her in jail on the regular. Of course, Selina Kyle is the perfect mix of good girl and bad girl that drives both heroes and criminals wild, so she can have her choice of any guy for a night on the town, no matter what side of the law they fall on. When she's feeling bad, she just might team up with one of Gotham's most deadly villains. When she's feeling good, she might do a good deed or two with Batman. No matter who she decides to bring with her, she ALWAYS looks good and ALWAYS has an action-packed night.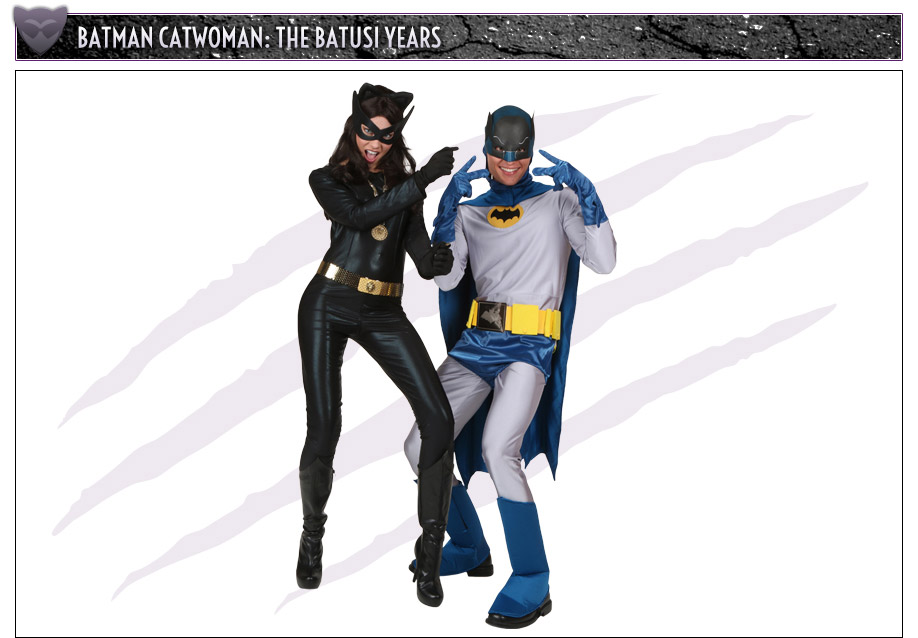 Young love! These days, Catwoman and Batman are together one month and fighting each other the next, but when those two love-birds were shaking it on the dance floor together in the 60's, it was all love. If you want the classic Catwoman date experience, or if you just have a thing for a young Adam West, this is the perfect night out on Gotham City for you.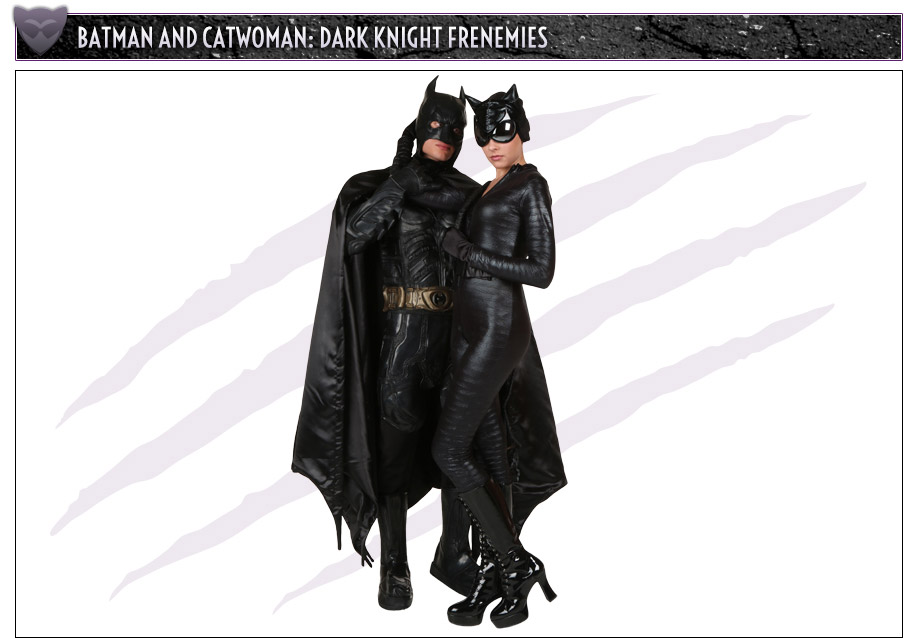 Batman prowls the streets of Gotham every night, just so he can administer some justice to thugs and villains, or so he claims. Of course, we think he's just spending his nights hoping to cross paths with his favorite female villain. He might pretend that he wants to lock Catwoman up in Gotham City's prison, but Bruce Wayne has always been kind of shy about letting his true feelings be known. Maybe it's about time you helped him out and show him how to have a good time in the streets of Gotham.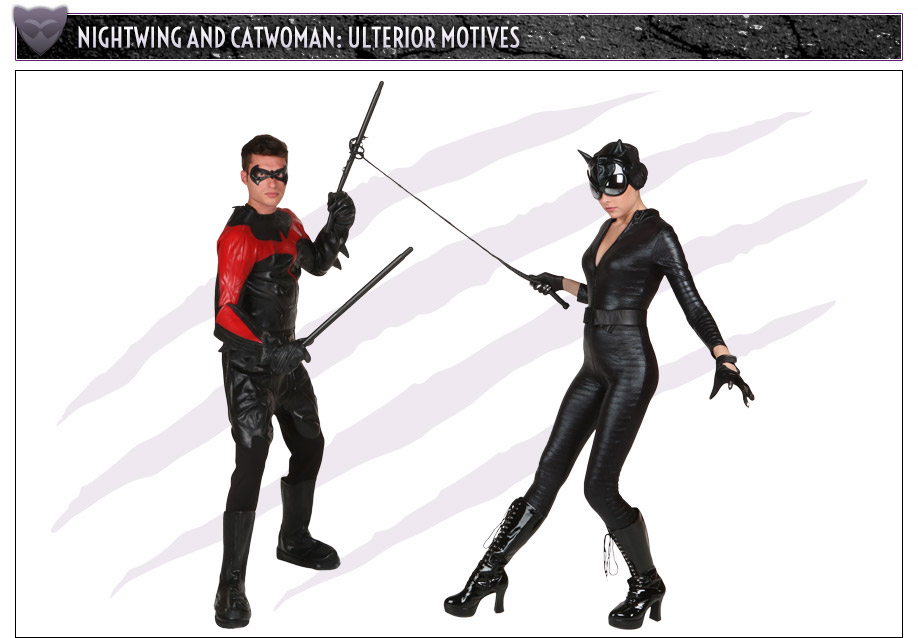 Dick Grayson sure did grow up in a hurry. It seems like just yesterday he was a little shrimp somersaulting around in a funny outfit. He got rid of the kiddy outfit, put on some muscles and got himself a cool new name. A girl tends to take notice of those kinds of things! Bruce Might not like the idea of you corrupting his protégé, but a girl has to have her fun, right? What could one little date with Nightwing hurt, right?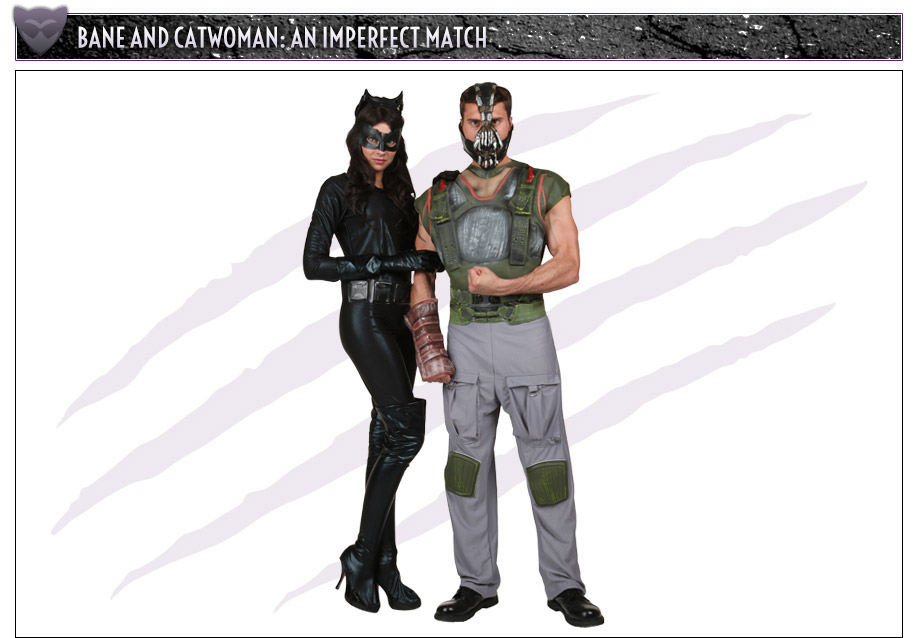 There's something about two villains strolling through the city, causing mayhem and anarchy that's just plain sexy. Sure, you COULD save the day, play the hero and end up with Batman at the end of the night, but think of how much fun you could have being bad all night long? Bane certainly isn't going to complain if you decide to break a few rules here and there. He might even join in on your spell of bad behavior.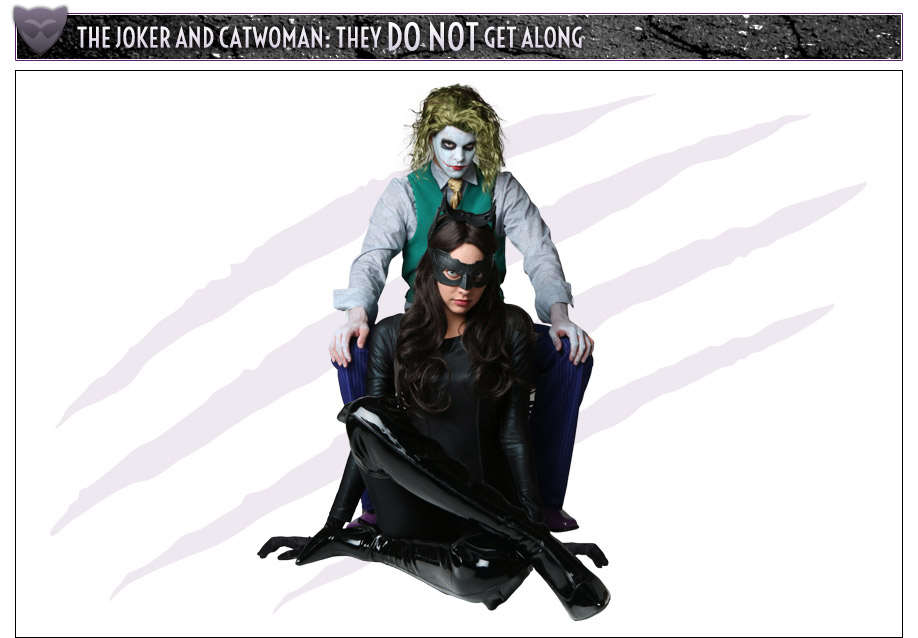 Sometimes, a girl needs a little bit of crazy in her life. That's good news for Catwoman, since The Joker has got more than enough crazy to spare and with their mutual problems with Batman, a team-up isn't out of the question. He's totally not "boyfriend" material, considering how destructive his relationship with Harley Quinn has been over the years, but for a night of mayhem, you can bear his unpredictable ways to get what you want.