Krampus… The concept carries many names – Knecht Ruprecht, Klaubauf, Perchten, Pelznickel and Schmutzli – but the Christmas demon, or "anti-Santa", of European Christmas lore is none other than the infamous, the devious, the notorious, the Gene Simmons' tongued…Krampus.
Ho...Ho...Huh?
For those unfamiliar with the centuries old tradition, let's review. As Saint Nicholas' dark passenger, Krampus is the yin to Santa's yang, dolling out punishments to the naughty children of Austria, Switzerland, Germany, Croatia and increasingly, other regions of Europe and the U.S. with ritualistic fervor.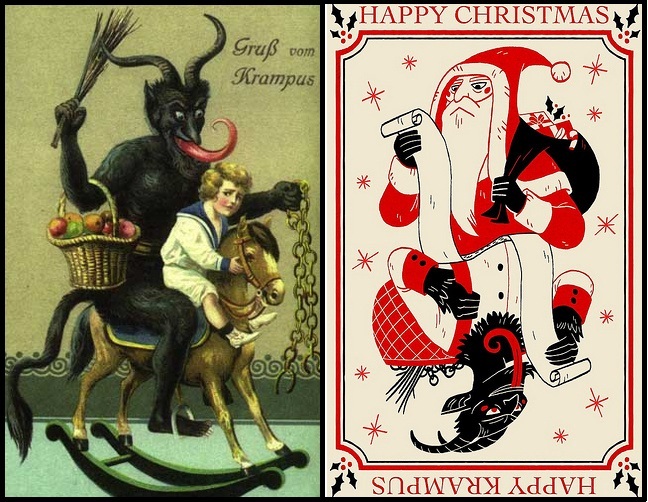 Source: Flickr user Dull Hunk (Creative Commons) // Source: Flickr user Central Asian (Creative...