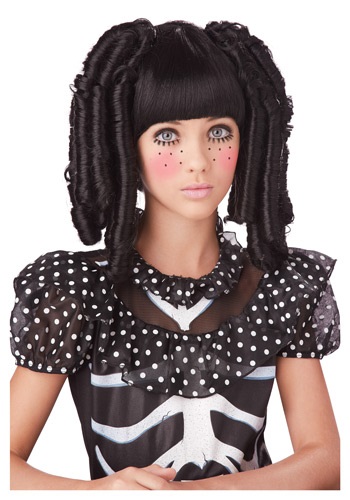 Product Description
This Baby Doll Curls is perfect with any clown, Gothic or baby doll costume. It instantly gives you the style that girls used to achieve by sleeping with their hair rolled around pieces of cloth.
Synthetic hair on mesh cap w/ elastic edge

Black sausage ringlet curls
Product Reviews
There are no reviews for this item.
Be the first to write a review!