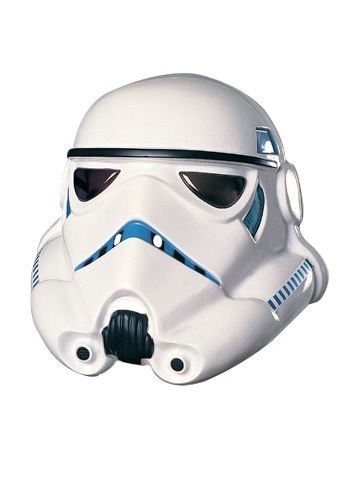 Adult 1/2 PVC Stormtrooper Mask
This PVC Stormtrooper Mask is the perfect way to complement any Stormtrooper costume. The ½ PVC mask has detailed features like black eye holes and intricate blue patterns around the mouth, eyes, and sides of the head. This is an officially licensed mask.
PVC Stormtrooper Mask
Product # RU3204
There are no reviews for this item.
Be the first to write a review!