Deluxe Chewbacca Backpack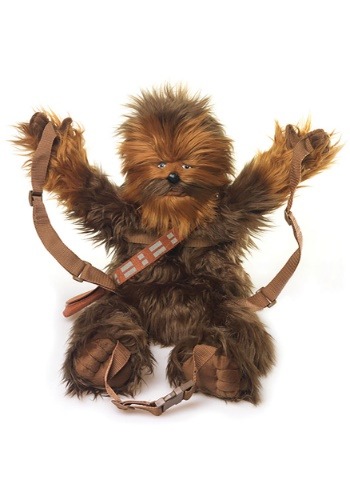 Product Description
What's better than having your own personal Wookiee to hang on to your stuff? The answer is nothing. Nothing is better than having a Wookiee who holds on to your important Star Wars stuff. Chewie will carry your stuff without ever complaining, he looks like a big furry dog and he told us that he loves you. Okay, so that last part might not be true, but you can carry him on your back, and that's pretty sweet.
Officially licensed

Chewbacca shaped back pack covered in two-tone fur

Adjustable shoulder straps fits kids and adults

Zipper reveals main storage compartment

Secondary pouch opens with Velcro fastener

Sometimes makes you feel as cool as Han Solo

Backpack measures 28" high, and has a 14" deep pocket
Product Reviews
There are no reviews for this item.
Be the first to write a review!