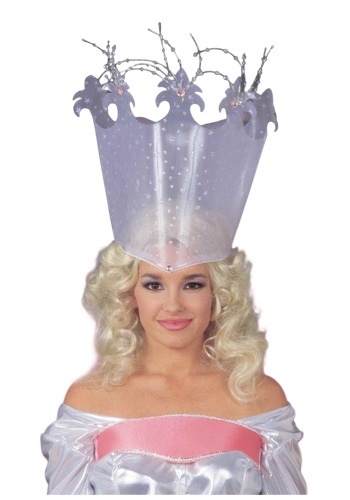 Adult Deluxe Glinda Crown

Measures 13'' high and 21'' around with a Velcro Closure
Does anyone else see something wrong with Glinda? She knows that all Dorothy has to do is tap her heels together three times to get home. Could some explain why she doesn't tell her this in the beginning? Seriously if you put on this Adult Deluxe Glinda Crown, you'll be the first person I'll ask.
13" high

Glittery pink and silver stars strewn around

Pink beads w/ strings of silver sequin at the top

Plastic pearl beads line the bottom
Adult Deluxe Glinda Crown
Product # FO54209
There are no reviews for this item.
Be the first to write a review!